QUEENSBURY — When Ward 4 Councilwoman Jennifer Switzer and challenger Travis Whitehead look at the town's budget, they focus on very different things.
Switzer sees the board regularly approving big expenditures that aren't in the budget, using savings, or supporting their addition in the next year's budget.
She wants to know what they're choosing not to fund when they support a department head's request. Two years ago, when campaigning for the position, she said she would put together a five year capital projects plan, with a list of each department head's desires. That took nearly two years.
"The second piece is prioritizing," Switzer told The Post-Star editorial board in a meeting this week.
She's hoping that, by the end of the year, the Town Board will organize the list by priority.
"It's not going to be perfect. I'm fine with that as long as we continue to work on it and it doesn't stagnate or sit on a shelf," she said.
When she considers the town tax, she isn't focused on how much it can be cut.
"Rather than constantly looking at bringing a tax rate down 5 cents or 10 cents — which can still have an impact, especially on people with fixed incomes — I want to make sure it's sustainable," she said.
She thinks the town may be heading toward big new expenses for emergency medical workers. The ambulance companies have added some paid staff and more might be needed. To keep them, the town may also have to offer competitive wages and benefits.
"We've got to be prepared for that," she said.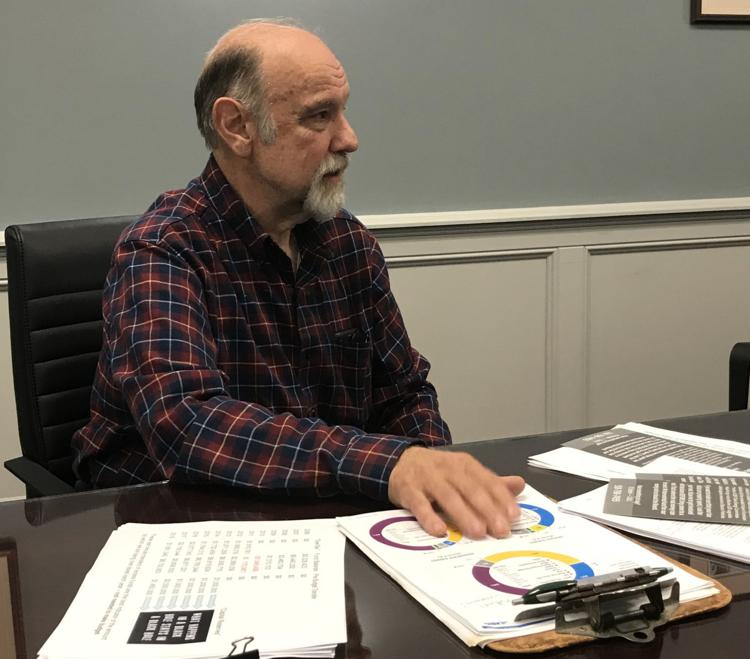 Fund balance
Challenger Travis Whitehead is also concerned about the town's savings, which are used to fund projects that can cost more than a million dollars.
"They don't have to come to us and say, 'What do you want, a tax cut or —' " he told the editorial board.
He thinks the answer is to more accurately budget the town's sales tax revenue, so the town does not keep adding millions of dollars to its fund balance.
The budget currently understates sales tax revenue by about $500,000, putting the amount at what it actually was two years ago. He would budget at least as much sales tax revenue as the town is receiving this year, leading to a town tax reduction of about 35%.
Then, when a big project is proposed, the board would have to discuss how to fund it.
"That's something we should be able to discuss, out in the open," he said. "If they need money for something, bring it up."
He does not want to eliminate the town tax, which led to the town running out of savings in 2010. He supports having a "healthy" fund balance.
You have free articles remaining.
He also would prefer that the town pay for major projects, like the new highway garage, with a bond, rather than with cash.
"In this case, the people that already retired to Florida paid for the building that's going to be built next year. I don't think that's fair," he said.
On the issue of climate change, both candidates are strongly in favor of doing more. Whitehead has been a member of the town's Clean Energy Committee since its inception and has pushed for most of the green initiatives supported by the town.
"I've taken exception to the purchase of the electric vehicle," Whitehead said, explaining that he does not think the car does much good, since it is driven so few miles a year. It will also never save enough gas to make up for its higher purchase price, he said.
"Now, the LED lights will pay off in three years — that's a good investment," he said.
Switzer said she has encountered few people who object to the town buying electric cars, but for those who do, she points out that the maintenance costs are much lower since the cars don't have an exhaust system.
"But also I believe in the impacts it's going to have down the road," she said.
If re-elected, she wants the board to create an overall policy, with goals, for its climate change efforts.
"Right now, it's piecemeal," she said.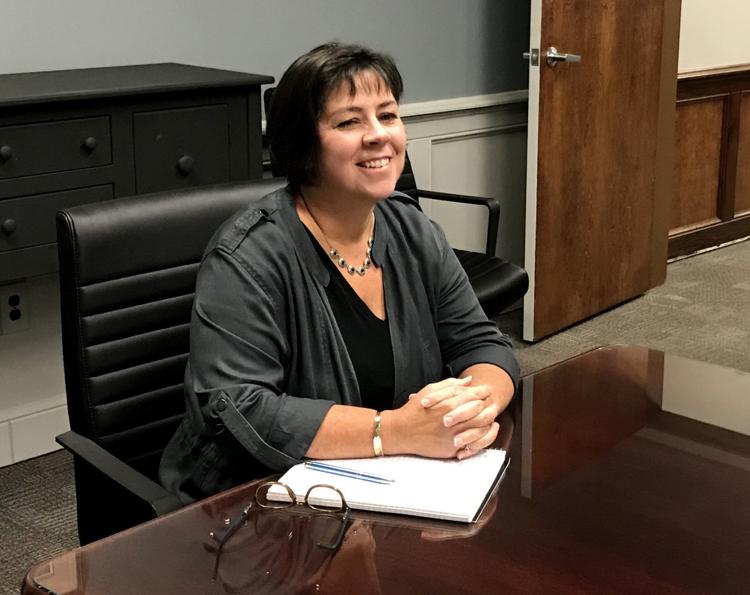 HR manager
Switzer is also continuing to press for an HR manager. Creating that position was one of the first tasks she took on after being elected last year, but no one has been hired yet. Recently, Supervisor John Strough said he didn't think a manager was needed.
But when she spoke with every department head, it was one of their top two needs, she said.
"Our employees are our biggest asset," she said.
She also thinks the town may have grown too big for an elected supervisor to run all of the day-to-day operations. It might be time for a town manager.
"I think it's something that needs to be looked at," she said. "Some of this will be helped by bringing an HR on board."
Whitehead has been going to door to door, telling residents that instead of choosing a Democrat or a Republican, they should choose the "watchdog." He wants to be on the board to head off "bad decisions."
"Those resolutions are not published until Friday afternoon and they're voted on Monday evening," he said. "You're given three minutes to object to all 20. What I would like to do is be talking to them before it gets to a resolution. That is the time to make things better."
Switzer will be on the Democratic line on the ballot this fall. Whitehead will be on the Independence Party line. There is no one on the Republican line.