The northern New York man who faces charges for the death of a Brant Lake man during a high-speed chase with police last September has been indicted on new charges that accuse him of driving under the influence of alcohol and eight drugs when he fled from police.
Skyler B. Crouse pleaded not guilty Wednesday in Warren County Court to two additional charges — second-degree vehicular manslaughter, a felony, and misdemeanor driving while ability impaired by combined drugs and alcohol.
Court records show he was found to have nine different potential intoxicants in his bloodstream, including alcohol, cocaine, the opioid Fentanyl, marijuana and various prescription drugs, court records show. Tests also found a 0.05 blood alcohol content.
The new charges will postpone a trial in the case that had been set for April 6, and reset the six-month clock for a speedy trial. No new court date was set after Wednesday's proceeding.
The blood test results were received after Crouse was indicted last October for the death of Joseph Turcotte, and Warren County prosecutors decided to pursue the additional charges after Crouse rejected a plea deal earlier this month.
Crouse's lawyer, Matt Chauvin, asked Warren County Judge John Hall to set bail, but Hall opted to remand Crouse to Warren County Jail without bail.
Chauvin said the new charges were not a surprise, as he knew more charges were possible once the blood tests were complete.
"We are going to have our expert review the results," he said.
Crouse, 30, of Akwesasne, pleaded not guilty last October to a 12-count indictment for the high-speed chase on the Northway that began in Queensbury and bizarre actions afterward when he exposed himself to Glens Falls Hospital staff and police and spit on a television news cameraman. With the new charges, he now faces 14 counts.
The charges stem from a wild 25-mile chase from Queensbury to the town of Chester last Sept. 26.
State Police tried to stop him for driving 93 mph in a construction zone in the northbound lanes near Exit 18, and he fled north at speeds of up to 111 mph.
Police said Crouse ran several vehicles off the highway and nearly hit a Warren County sheriff's officer who tried to use tire deflation devices near Exit 23.
State Police were able to use a tire deflation device on one of Crouse's tires about a mile south of Exit 25, but Crouse continued on and got off the exit before hitting Turcotte's pickup truck from behind, killing him instantly when his truck flipped over.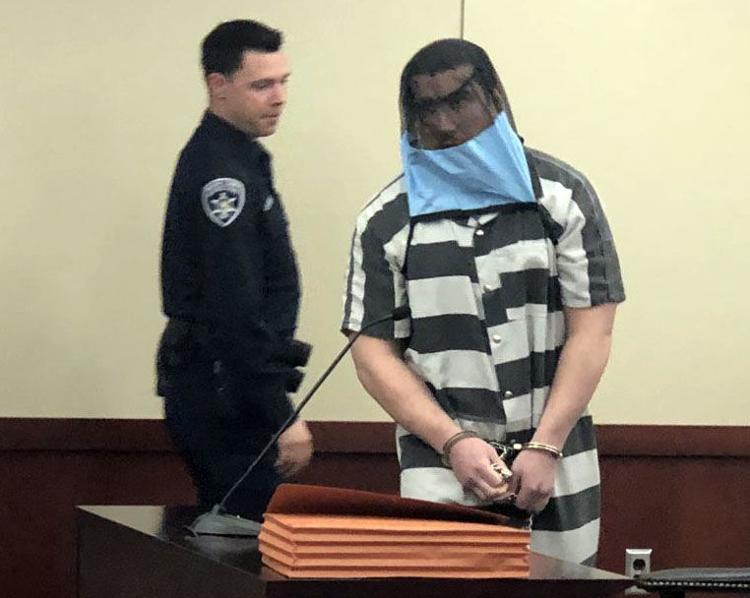 Police said Crouse fled his heavily damaged truck on foot, but was arrested by officers in woods near the exit.
He later told police he was "insane," was a heavy drug user and was late for a birthday party. Police have not said why the native of a Canadian border Indian reservation was in the U.S., but he has a prior criminal record that includes at least one arrest for allegedly smuggling tobacco into the country from Canada.
Crouse faces up to 25 years in prison for the weightiest charge, first-degree assault.
Crouse has listed a variety of addresses around the state and the Akwesasne Indian reservation on the Canadian border with northern New York in the months since his arrest.
Turcotte, 38, was a well-known boat-builder who served on the Horicon Planning Board.
Don Lehman covers police and court matters, Warren County government and the outdoors. He can be reached at 518-742-3224 or dlehman@poststar.com
Get local news delivered to your inbox!
Subscribe to our Daily Headlines newsletter.