A new report shows that 81 percent of New York voters believe in climate change, and 62 percent believe that it's caused mostly by humans.
The research, released by the Nature Conservancy and conducted by a bipartisan team from FM3 Research and American Viewpoint, included interviews with 801 likely November 2020 voters conducted over the phone between Nov. 19 and 21 and Nov. 25 and 26.
"This research is proof that any 'debate' is over," said Amanda Lefton, deputy policy director for the Nature Conservancy's New York branch, in a news release. "From worsening severe weather to devastating flooding year after year, New Yorkers are seeing the impacts of human-made climate change, and they are ready for our leaders to take concrete actions to fight it."
Participants were asked about their intensity of concern around other topics, too, like crime, health care and the economy. But topics involving climate change, fossil fuels and global warming saw an increased number of people concerned since the questions were first posed in 2009. Those extremely concerned about climate change, for example, jumped from 43 percent in 2009 to 57 percent in 2018.
The Adirondack Park is not the traditional face of global warming.
The study also showed that about 59 percent of the likely voters believed climate change would cause them harm personally. That's more than the national average of 42 percent.
Here in the Adirondack region, climate change is already having a significant impact. Winters are getting shorter; there are more intense storms; invasive species are settling down; and ticks are proliferating, among many other changes.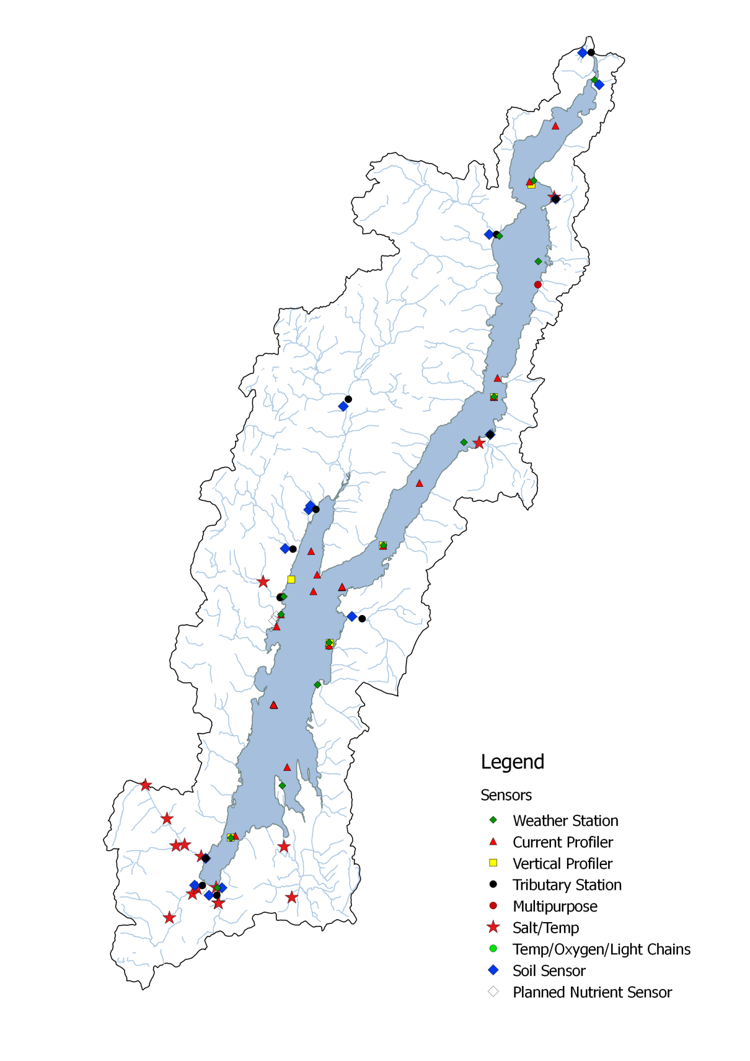 IBM awarded patent for Jefferson Project tech
IBM received 9,100 patents last year, and one of them involved Lake George.
The Jefferson Project, a water quality monitoring and mapping system on Lake George, is a partnership project of IBM, Rensselaer Polytechnic Institute and The Fund for Lake George.
Now, this "world's smartest lake" technology is patented.
When Thomas Jefferson arrived in Lake George more than two centuries ago, he could smell the piney scent of spruce, taste a newly budded straw…
"IBM inventors patented an intelligent system that could be used to identify, characterize, and monitor vertical temperature profiles and gradients, which affect marine life, in lakes and other aquatic ecosystems," according to a news release.
The three groups working on The Jefferson Project have said they hope to bring the technology to other water bodies across the globe. So far, Skaneateles Lake in Onondaga County is the only other lake apart from Lake George to test-run the technology.
Adirondack Council against trail
The Adirondack Council is seeking to file a friend of the court brief, challenging a state decision to put a snowmobile trail near the Hudson Gorge Wilderness Area in Indian Lake.
The state's Essex Chain Lakes Complex unit management plan proposed a 1-mile snowmobile trail open to the public, connecting Indian Lake and Minerva, according to a news release. Both the Adirondack Park Agency and the state Department of Environmental Conservation approved it.
Two preservation groups — Adirondack Wild: Friends of the Forest Preserve and Protect Adirondacks! — filed a lawsuit against the state, which said the trail would violate the state's Wild, Scenic and Recreational Rivers Act and the Adirondack Park state master plan.
In May 2018, an appellate division of the state Supreme Court ruled 3-2 against the conservation organizations.
Adirondack Council Executive Director William Janeway said he was surprised by the decision, and hopes a friend of the court brief could help halt the plan and enlighten people on the laws in place.
"These legal protections exist to safeguard the globally unique natural resources and wild character of the Adirondacks, which are a national treasure," Janeway said in a news release. "The legal safeguards are promises from one generation to the next. Promises should be kept. ... Honoring and not weakening the legal protections in the Adirondacks is the key to making the Park better for all."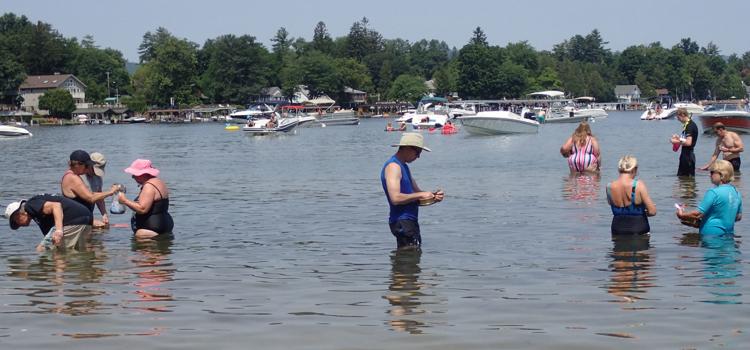 Association continues invasives fight
The Lake George Association was awarded a $5,300 grant from the Lake Champlain Basin Program to assist its work in combating invasive aquatic species, according to a news release.
The funds will be used for public education and outreach programs. That includes hiring a seasonal staffer to educate folks about how new species can be introduced into the lake. The association has found, for example, that invasive species can be transported by dirty boat anchors and lines.
Lake George already has six invasive species, including Eurasian watermilfoil, curly-leaf pondweed, zebra mussels, Asian clams, spiny water flea and Chinese mystery snail.
The outreach work will complement the association's other projects, including the removal of milfoil, Asian Clam Citizen Science Day and support for the Lake George Park Commission's boat inspections.
"All of the money we invest in the lake itself to fight the introduction and spread of aquatic invasive species comes from our members, our friends, and our financial partners who also have an interest in protecting Lake George's water quality from harm," said Director Walt Lender, in a release.