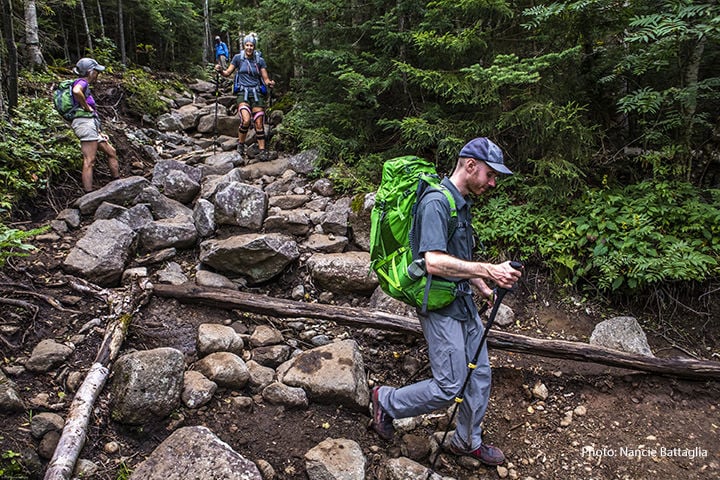 The Adirondacks are suffering from a little too much love, but many hikers are in support of giving the mountains some breathing space, according to a survey conducted by a prominent environmental organization.
The park's visitors have jumped from about 10 million in 2001 to more than 12.4 million in 2018, according to a release from the Adirondack Council. About 80 percent of visitors enjoy the area between May and October.
"Sustained success requires some additional management," said William Janeway, executive director of the Adirondack Council, in a press release. "People love the Adirondack Park, and the High Peaks. Hikers are keenly aware of the problems caused by too many people in one place at the same time. They see the trail erosion, damaged vegetation, trash and human waste. Because of the damage being caused, people are willing to be redirected to new locations and to be educated on how to leave no trace of their visit."
The council, with the state Department of Environmental Conservation, conducted a survey of hikers on Cascade Mountain in the fall of 2017. The survey shows most hikers support limits to trailhead parking, temporary closure of eroding trails and mandatory education to prevent damage to the High Peaks Wilderness.
The survey also revealed that many hikers are more interested in seeing places with a view rather than climbing a High Peak. A majority of those surveyed, too, said they were willing to pay a fee to hike if the money was spent on protection and better forest management, according to a release.
Get local news delivered to your inbox!
Subscribe to our Daily Headlines newsletter.