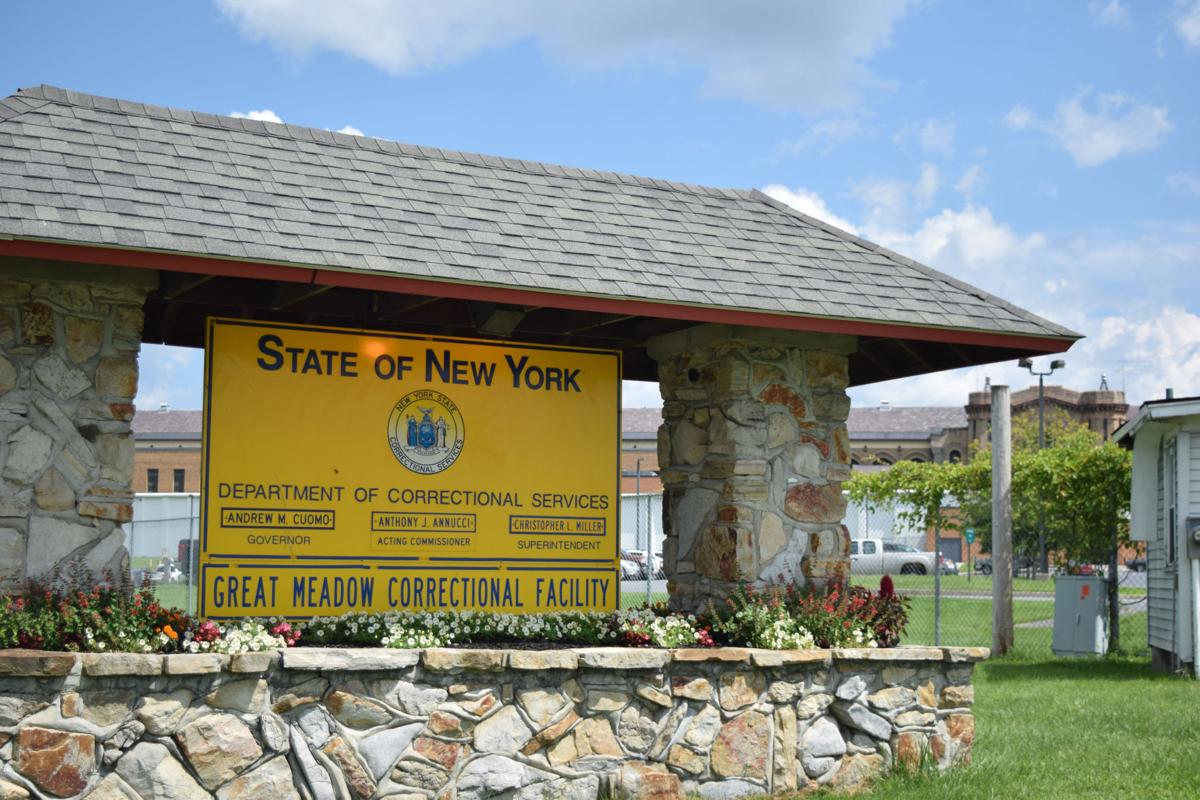 A surge of coronavirus cases in Washington County is coming from Great Meadow Correctional Facility or Washington Correctional Facility in Fort Ann, county officials said Sunday.
The state reported Friday that there were 16 new cases in the county Thursday, but the county reported only one.
The difference is "cases within state facilities that are not reportable community cases under the responsibility of Washington County Public Health," the county said in a news release.
Since Public Health does not supervise prisoners' health, those statistics are not reported to the public, according to the news release. County officials argued that they only have to report cases that they are monitoring. The state monitors prisoners.
Workers at the two correctional facilities who live in the county would be reported as residents under the county's responsibility.
Also Sunday, the state reported that Saturday's total coronavirus cases maintained their new high, with 3,428 cases and the state's weekly positive test rate average steadily increasing from 1.3% to 1.9% in three weeks.
"We're coming up to the worst two months I think that we may have seen vis-a-vis COVID. You see the numbers going crazy all across this country, all across the globe," Gov. Andrew Cuomo said in a televised interview Sunday. "Scientists said this was going to happen and you're seeing it in the fall with the cold coming back, and we're going to have a long two months."
Locally, Warren County Health Services continued to ask residents not to have non-essential gatherings.
"If you choose to attend a gathering, please remember to wear a mask, maintain social distance and wash hands frequently, and consider voluntarily quarantining for several days afterward to monitor for COVID-19 symptoms," county spokesman Don Lehman said in a news release Sunday.
Warren County reported one new case, for a total of 419 confirmed cases since March, and one recovery, for a total of 365 recoveries among confirmed cases. Investigators are still trying to determine where the new person caught coronavirus, and the timing of the infection indicates the person caught the virus in western New York while traveling. There are 19 people currently ill, and one is hospitalized for reasons that are not believed to be related to coronavirus.
Washington County reported no new cases and four recoveries, for a total of 318 recoveries since March. There are 18 people currently ill, one of whom is hospitalized.
For Saturday, the most recent day for which the following data was available:
Saratoga County does not report publicly on weekends, but told the state there were 21 more cases Saturday, a positive test rate of 1%.
Essex County does not report publicly on weekends, but told the state there were no new cases Saturday.
The Capital Region reported 93 new cases, a positive test rate of 1.1%. To keep the virus under control, the goal is to keep the positivity rate under 1%. Four of the eight counties were above 1%: Greene County at 2.3% with three new cases; Columbia County at 2.2% with 12 new cases, Rensselaer County at 1.6% with 14 new cases and Schenectady County at 1.6% with 15 new cases. On Saturday, Warren County had a positive test rate of 0.6% and Washington County, which reported no cases, had a positive test rate of 0%.
Statewide, 3,428 people tested positive for coronavirus, an overall positive test rate of 2.35%. The hot spots had a positive test rate of 3.7% and the state without the hot spots had a positive test rate of 2.2%.
There were 1,396 people hospitalized with coronavirus Saturday and 18 people died.