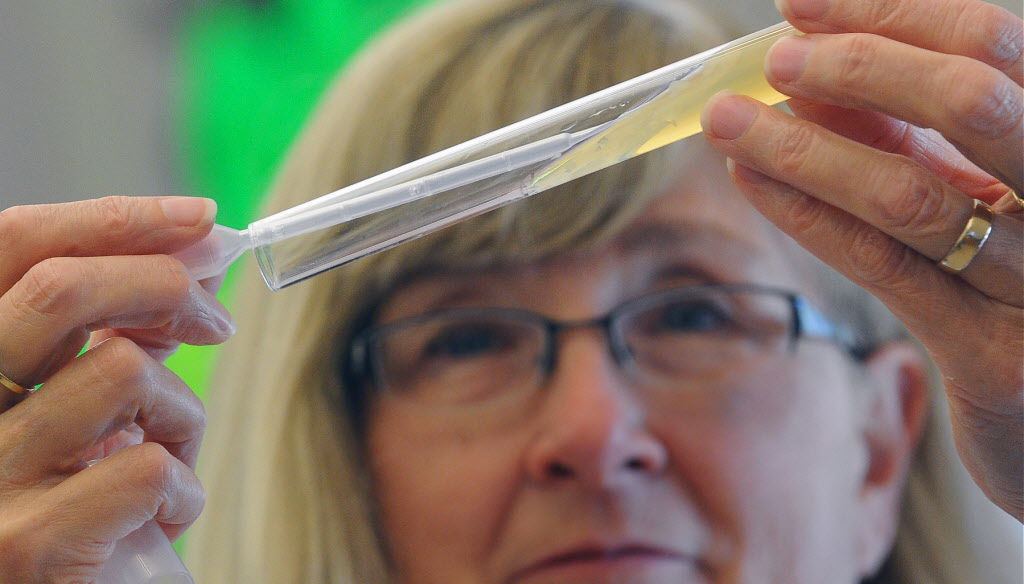 QUEENSBURY — SUNY Adirondack has received a $50,000 grant to research where ticks are most prevalent and the pathogens they carry as part of a partnership with Paul Smith's College.
Holly Ahern, associate professor of biology and microbiology at SUNY Adirondack, said the grant from the New York State Senate task force on tick-borne diseases will allow for a two-pronged study.
Paul Smith's College faculty member Lee Ann Sporn will be doing tick surveillance all throughout the Adirondacks, according to Ahern.
"She's the lucky one going off into the wilderness, doing tick drags and finding ticks and characterizing them," Ahern said.
Sporn will be working with the New York State Department of Health to find out what kinds of pathogens are in the ticks. They are analyzing for the presence of DNA from certain pathogens.
"If they find the DNA, they'll know that that particular microbe is in the tick," Ahern said.
The second component is studying blood of people who may suspect they have a tick-borne illness. SUNY Adirondack is looking for volunteers.
"We're going to use several different pathways to characterize if people have been exposed to tick-borne diseases or also if they have current infections," she said.
"We're such a highly endemic region for tick-borne disease," she added.
The samples are also going to be used to help validate diagnostic and clinical laboratory tests, according to Ahern.
SUNY Adirondack is going to evaluate a new genomic testing tool called LymeSeq that is being developed by the Translation Genomics Institute.
Ahern said this test is different because it looks for the pathogens themselves, rather than the antibodies that are produced to fight those pathogens, which is what the other tests detect.
Ahern is looking for people who are healthy and have no symptoms of illness, but are not feeling great, do not know why and suspect they may have a tick-borne illness. They are also looking for people who have been diagnosed with a tick-borne illness and have been previously treated and are now healthy.
Blood samples will be analyzed by a laboratory using the standard tests for Lyme disease and a LymeSeq. These tests will take several months and the results will not be applicable to treatment of tick-borne illnesses.
The Lyme Action Network is having a blood donation session on July 27 at 90 Adams Place in Delmar. Ahern said a session may be scheduled for September at the campus.
To arrange an appointment, call 689-2244, ext. 108. For more information, contact the Stram Center at lymelab@stramcenter.com.
The money will help fund this project this season and into next season, according to Ahern.
You can read Michael Goot's blog "A Time to Learn" at www.poststar.com or his updates on Twitter @ps_education.