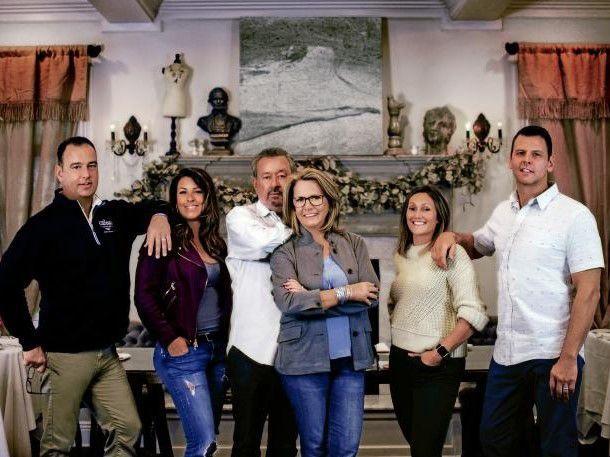 BOLTON — Members of the Foy family will be watching themselves on television June 4 as the Food Network airs the first episode of a reality show about the family's three restaurants.
"We have not seen it, so we'll be watching it on June 4 as well," said Jennifer Foy, who owns the Chateau on the Lake, one of three family restaurants featured in the four-part reality series called "Summer Rush."
The show, which will premiere at 10 p.m. June 4, follows the Foy family — Jennifer Foy and her husband Buddy Foy Jr., who own the Chateau, Jesse Foy and his wife Jessica, who own Diamond Point Grille, and their parents Buddy Foy Sr. and Cate Foy, who own one of the oldest places in town, Cate's Italian Garden.
"The Foy family knows all too well that running a small business isn't easy, and they will need the help and support of the whole family to make it through this summer's Summer Rush!" the Food Network wrote on its website.
Film crews shot footage from July through Labor Day of last summer, the peak season for the establishments.
Jennifer Foy said she thinks the Food Network found them through social media or through a luncheon held at the Chateau for another reality television show.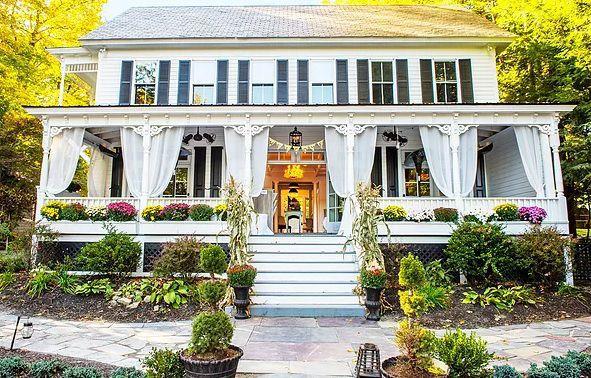 At first she had a difficult time visualizing what the show would look like, Foy said. She didn't want a drama-filled trashy reality show.
"But Food Network isn't about that," she said, "which made me feel a little more comfortable."
It was difficult to juggle the crew, lighting and customers, Foy said. She also worried that the production crew could affect her customers' dining experience.
"To be honest, our customers enjoyed it," she said. "They loved being a part of it. They were very supportive, and the local community was very supportive, and everybody had fun with it, including our customers."
Her husband, Buddy Jr., loved the idea, she said.
"He thought this was going to be great for our business, great for the town, great for the community," she said, "and just get the word out there about Bolton Landing and the cute community it is."
This summer will certainly be vastly different, said Foy, noting that the restaurants do not yet know when they can open due to the coronavirus pandemic.
"We have our fingers crossed that we're even going to be able to open, that the date doesn't keep getting pushed out," she said.
In the meantime, the family is preparing for social distancing and cleaning the property.
"Luckily, we have a large property," she said. "We're working on basically a plan for social distancing so everyone can feel safe and comfortable, and we're also producing barriers for in the dining room and for social distancing for those who want to sit inside."
The Chateau also offers an online meal kit that can be shipped all over the country.
Overall, Foy called the reality show experience "awesome."
"During peak season, it was pretty crazy. It was hard to juggle," she said, adding, "It was still fun."
Gretta Hochsprung writes hometown news and covers Washington County. You can reach her at ghochsprung@poststar.com or 518-742-3206. Follow her on Twitter @GrettaHoch or at her blog on www.poststar.com.