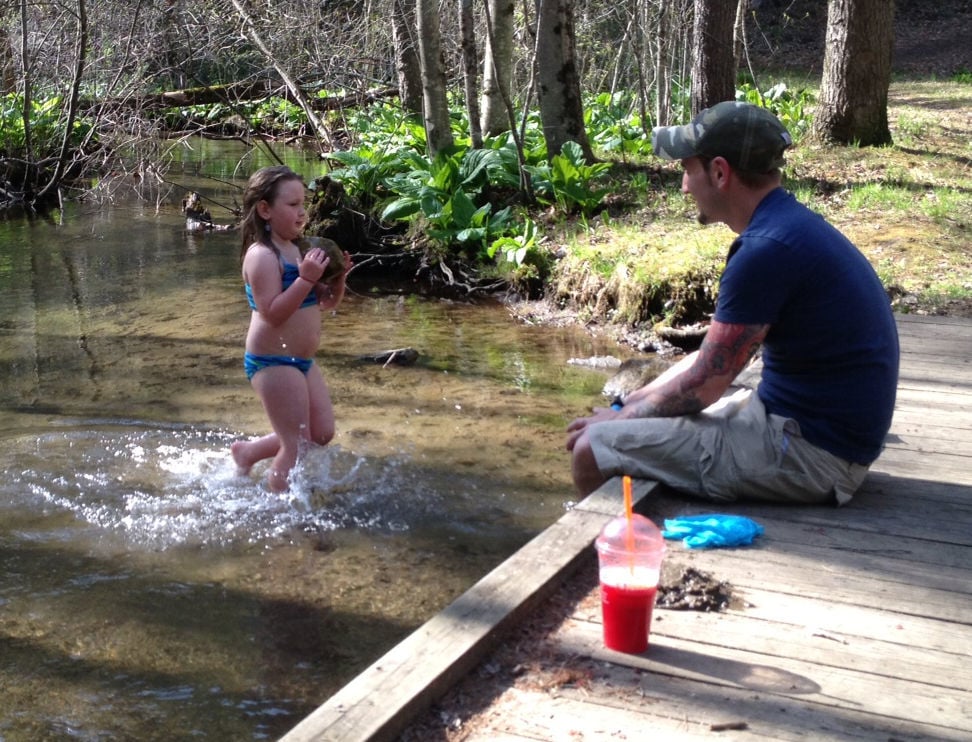 QUEENSBURY — The Halfway Brook Trail will be built this year, after more than six years of work.
"We want to have it done before the snow flies," Supervisor John Strough said.
It is perhaps the most anticipated trail in Queensbury, winding through the city's reservoir watershed and over the brook. Because the land is in Queensbury, but owned by Glens Falls, it required extensive negotiations.
"It's a necessary link if we're going to interconnect trails," Strough said. "It's an important link for a comprehensive system that is under development."
The town has a $100,000 state grant. The trail could cost $200,000 in total, but Strough is hoping to reduce costs through community help. He wants to organize a public bridge-building project and is approaching developers to see if they will help with the foundation material for the trail.
"I'm hoping a developer will donate some or all of it," he said. The trail will start on Potter Road, where a parking area will be built. The trail will follow Potter Road, go into the watershed, cross Halfway Brook, continue through the watershed and end at a parking area on Peggy Ann Road. Another trail is in the works to go from there to the western end of the Feeder Canal Trail. The town already has a $150,000 grant for that trail as well.
But Strough is focusing on the Halfway Brook Trail first.
He also plans to get the bridge done this year, in a community effort similar to the three community-built bridges on the Rush Pond Trail.
"That's what I do, I get community members to build the bridge," he said. "I'm hoping to build it this summer." The trail will be 1.15 miles long.
"It basically follows existing trails," Strough said.
But the official trail will be wider and have a better foundation, using a mixture of crushed stone, sand and dirt called Item 4.
With the agreement between town and city for the trail comes progress on a bigger agreement: the Lower Watershed Recreation Management Plan.
"We've been working with the city on that plan. We're close to completion," Strough said.
Get local news delivered to your inbox!
Subscribe to our Daily Headlines newsletter.