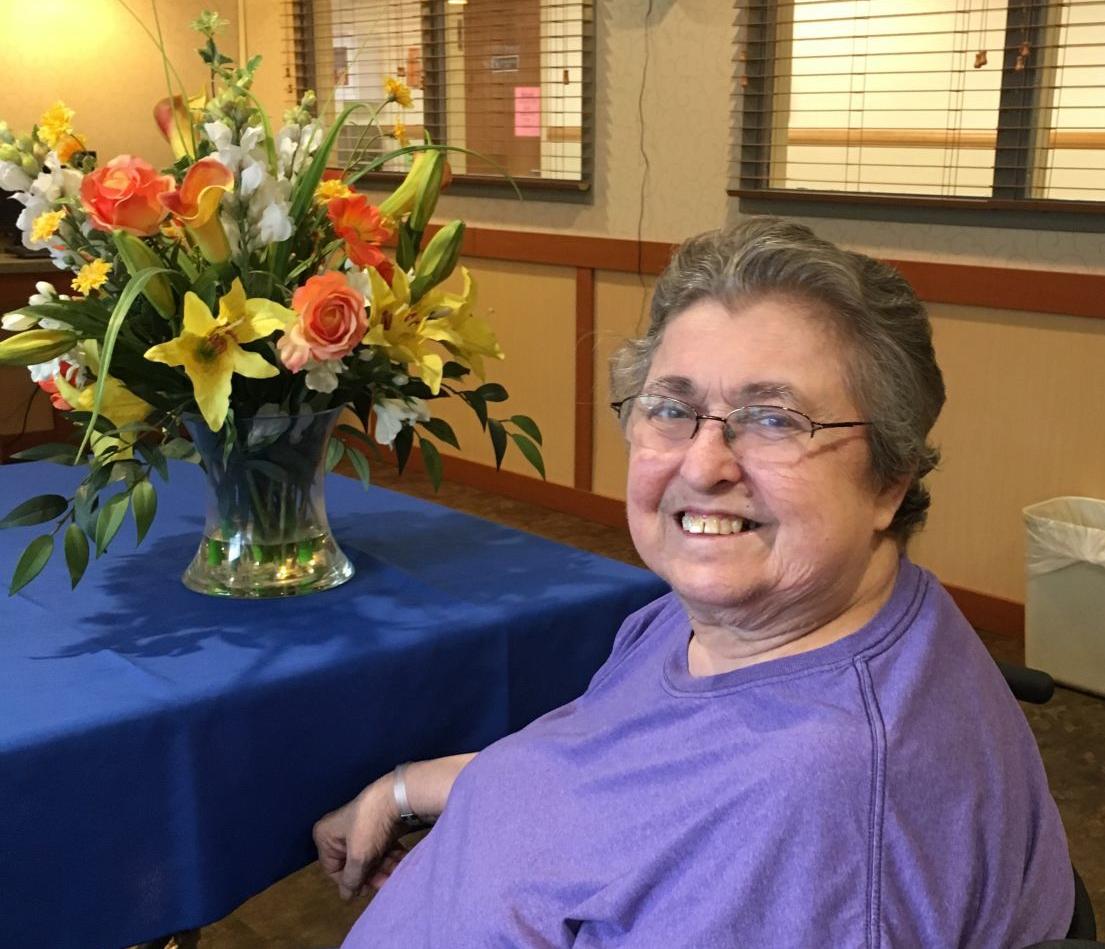 Some little girls dream of being princesses when they grow up. Janice Monroe dreamed of being a soldier.
"I knew I wanted to go into the service ever since I was a little girl. My dad was in the Army, and I was in love with my dad so I loved the service. It was that simple," said the Hyde Park native.
Monroe said her father served stateside during World War II before she was old enough to experience it firsthand, "but the pictures of him in his uniform still had a big impact."
"I would touch his old uniform, and I used to love to play with the insignia of his uniform. It was shiny and I just was enthralled. That's all it took," she said.
Monroe enlisted in the Marine Corps in 1970, at the age of 21.
"I liked the reputation the Marines had for being tough, so that's where I decided to enlist," she said.
Monroe went off to boot camp from around Thanksgiving to Christmas of 1970.
"There was a lot or marching and drilling. Some women cried. One girl held onto the leg of her bunk and wouldn't let go even when they pulled on her. I didn't think it was that tough, though," she said laughing.
"I think I was probably just a tough little thing. I used run on my dad's 40-acre property and helped load and unload groceries and stock for his store. Also, I was living my dream in a way. I always wanted to go to the service so I took advantage of the opportunity," she said.
After boot camp, Monroe went to military school in San Diego for communications. Upon completion, Monroe was stationed at the Barstow Marine Corps Supply Center in Barstow, California.
You have free articles remaining.
"At first they put me in data card punching, but I wasn't supposed to be there. Finally, they moved me to data processing, where we'd program the computers with the data cards to run certain programs," she said.
Monroe said she worked in a large room with about four other women. The key cards and computer programs helped the Marine Corps keep track of things like inventory, orders and personnel.
While serving in Barstow, Monroe was also trained at the Marine Corps Physical Fitness Institute as a physical fitness instructor for the fitness center there.
"I worked with the wives of the soldiers, helping with their clubs and physical fitness goals," she said.
Monroe was discharged in 1973, with the rank of sergeant. Still desiring a military connection, Monroe enlisted in the National Guard Reserves, then the U.S. Army Reserves. She began taking college courses, finishing with a degree in behavioral science from SUNY New Paltz.
"I eventually settled in Poughkeepsie working at the Office for the Aging. I was there for about four years until I went home to Newcomb to care for my father in 1996," Monroe said.
Monroe started her career there as a resident counselor in group homes for the developmentally disabled.
"I've always liked helping people. I think it's just my natural way. It was how I was raised. I think that's why the military appealed to me so much," she said.
Still, her favorite career was that of her military service.
"It was my dream coming true. If I had it to do over I'd have gone to college first then into the Army to be a commissioned officer," she said.
In 2018, Monroe relocated to the Granville Center for Rehabilitation and Nursing for help with sciatica and knee pain. She said she is undecided if she will remain a permanent resident.
"It's really nice here, and they do a lot to honor those who have served in the military, which means a lot," she said.