Recent Cambridge High School Graduate Charlotte Butz has won the 2019 NY-21 Congressional Art Competition.
The finalists for this year's High School Juried Show at The Hyde Collection have been chose…
Butz made the trip to Washington D.C. to meet with NY-21 Rep. Elise Stefanik, R-Schuylerville, who congratulated her and gave her and her father a tour of the capital. Butz's piece, "Woman in Stripes," will hang in the Capitol for the next year.
Butz is headed to James Madison University in Harrisonburg, Virginia in the fall.
SUNY job-training program launched



RUTLAND, Vt. — The College of St. Joseph Board of Trustees has decided to explore options to…
$7.9 million has been cleared for a new SUNY pre-apprenticeship program aimed at training students for advanced manufacturing jobs.
The funding will be used to create the SUNY New York College Apprenticeship Network which will give students on-the-job training, according to a release from Sen. Kirsten Gillibrand's office.
The network will prioritize unemployed or underemployed residents as well as veterans, women, people of color and underrepresented populations in the advanced manufacturing field.
"This funding is an important investment in New York's workforce, helping our SUNY system better connect hardworking New Yorkers to good paying jobs in the advanced manufacturing sector," Gillibrand said in the release. "Pre-apprenticeship and work-based learning programs create pathways to the workforce through hands-on experience and on-the-job training."
The program is expected to offer around 3,200 spots for New Yorkers looking to enroll.
You have free articles remaining.
Argyle students up-and-moving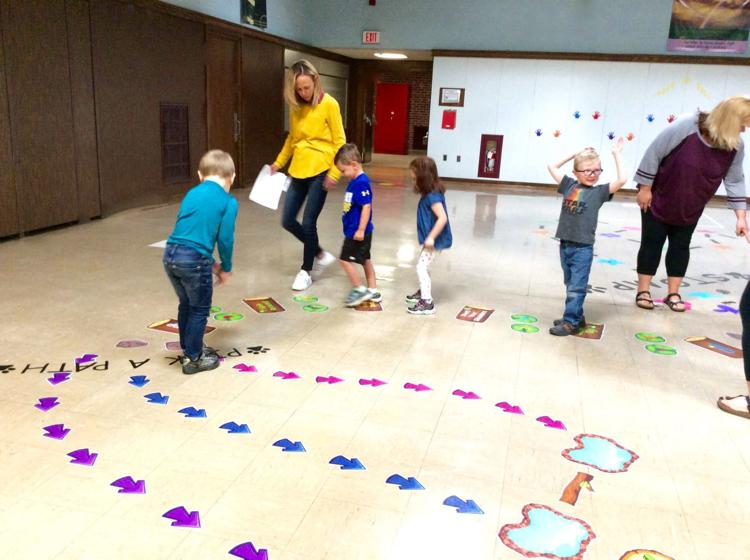 Argyle Central School District staff have created what they call "movement pathways" for students to take constructive breaks from the classroom and unwind.
The tracks, similar to hop-scotch, get students hopping, crawling and skipping in an effort to improve focus, balance, coordination, spatial awareness and sensory skills, according to a release from the school.
Studies have shown movement breaks throughout the day help students stay focused and engaged, and the pathways not only develop physical attributes, but allow students to calm down and recharge mentally, according to the release.
GMC on the market



POULTNEY, Vt. — Nearly 200 people gathered at Poultney High School on Thursday night to disc…
The former Green Mountain College campus is officially for sale according to the Colliers International Capital Markets team tasked with bringing it to market.
The 23-building, 450,000 square foot complex is being marketed as a "turn-key" campus, ready for a wide variety of events, according to release from Colliers.
Senior Vice President Christopher Sower called the campus a "quintessential New England experience" and said he is confident they will identify a new user who appreciates the sustainable infrastructure.