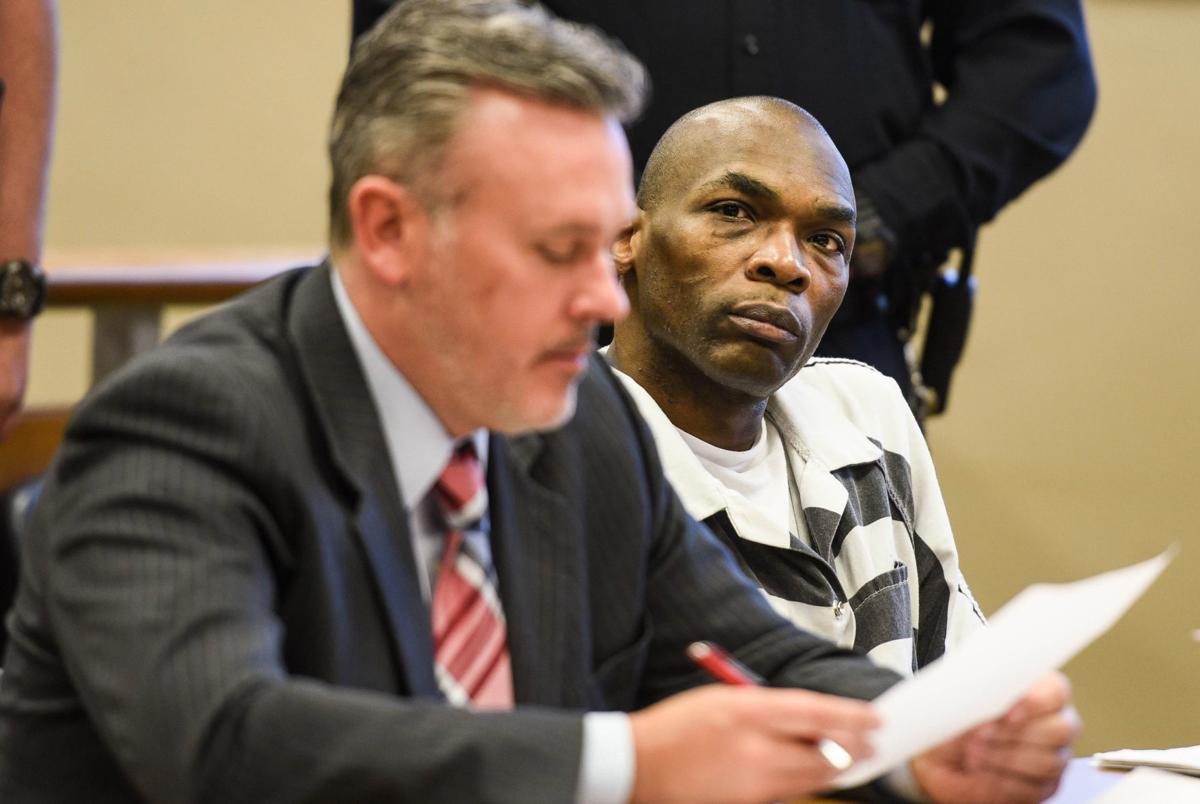 The state Court of Appeals on Tuesday rejected a request for a new appeal from a former local resident who killed a man in Glens Falls.
Robert M. "Divine" Henry had his second-degree murder conviction thrown out by a midlevel appeals court in June. But his lawyer asked the Court of Appeals, the state's highest court, to go one step further and throw out his remaining convictions and grant a new trial.
Henry was convicted of choking Kevin Jenks to death on July 6, 2016, in Jenks' home in Glens Falls. Henry was sentenced to 50 years to life in prison, as Warren County Judge John Hall deemed him a "persistent violent felon" because of his criminal record, and stacked sentences for the murder count and lesser crimes.
The Appellate Division reversed his conviction for second-degree murder because of the handling of a note to Hall from the jury that convicted Henry. The note requested a re-reading of the murder charge and the legal concept of "acting in concert" with another person.
The court found that there was no court record of Henry's counsel, Tucker Stanclift, being advised of the full contents of the note or discussion on the record of how Hall would respond to it.
You have free articles remaining.
So the second-degree murder conviction was reversed, but the convictions for robbery, burglary and grand larceny were not disturbed.
Henry's appellate counsel, Paul Connolly, asked the Appellate Division to reconsider that ruling, but the court declined to do so. So he instead petitioned the Court of Appeals to argue for tossing out all of the convictions and granting Henry a new trial.
Warren County District Attorney Jason Carusone said his office received a letter from the high court on Tuesday denying the request, which should end the appeals in state court. He said his office planned to oppose the request and was satisfied that the 50-to-life term will remain in effect.
Henry, 48, and friend Kevin S. Chapman, both of Ilion in central New York, set up a meeting with Jenks to rob him and stole his car, credit cards and other valuables after he was killed in his Dix Avenue home. They were arrested two days after the killing, after Jenks' credit cards were used in central New York.
Henry formerly lived in the Glens Falls area and knew the 58-year-old Jenks through a bar that Jenks had operated in Glens Falls.
Chapman, 52, pleaded guilty to second-degree murder and testified against Henry, telling the jury Henry choked Jenks to death. Chapman is serving 18 years to life and is eligible for parole in 2034.
Henry is serving his sentence in Great Meadow Correctional Facility in Comstock and is eligible for parole in 2066.
Don Lehman covers police and court matters and Warren County government. He can be reached at 518-742-3224 or dlehman@poststar.com