QUEENSBURY — Starting at 7 a.m. Saturday, boats can get a free scrubdown at the Adirondack Welcome Center's boat washing and inspection station to help keep invasive species out of the Adirondack Park, and just in time for Memorial Day weekend.
It's the first station in New York built into a highway rest stop, said Robert Stegemann, regional director for the state Department of Environmental Conservation, at its grand opening Thursday south of Exit 18 of the Northway.
The DEC and state Department of Transportation worked with multiple local officials and environmental groups to get the $700,000 inspection station at the gateway to the Adirondacks.
It's the latest edition to the welcome center, which opened its doors in September.
The decontamination station will help protect the tourism economy that the approximately 6 million acre park relies on, said Pat Barnes, regional director of the DOT.
"This actually is a pinch point for where we can actually intercept invasive aquatics that are hitching a ride on boats and watercraft before they get to the Adirondack Park," said Peg Olsen, director of the Nature Conservancy's Adirondack Chapter.
QUEENSBURY — The Adirondacks Welcome Center, located off the northbound lanes of the Northway near Exit 18, had its grand opening Thursday, sh…
The station will be staffed by up to six boat inspection stewards from the Adirondack Watershed Institute, a component of Paul Smith's College.
Jeff Sann, one of the stewards, said the station can inspect up to six boats at a time. If the boats are found to have invasive species on them, they can get cleaned at the decontamination station. Decontamination usually takes between 5 and 15 minutes, depending on the circumstances, Sann added.
Once the inspection and cleaning is done, boats can get a green seal hooked to their boat and trailer, which signals to inspectors on other water bodies in the Adirondacks that the boat is already set for launching. The seal is broken once the boat is detached from the trailer.
Sann and DEC staff aren't sure what traffic numbers will be like coming through the station, but they plan to keep track this summer to help influence next year's schedule and operation.
While boat inspections and cleaning are not mandatory, the state does have a law requiring boaters to take "reasonable precautions" from spreading invasive species. Signs with the state's mantra of "clean, drain and dry" are also posted, as are signs leading up to the rest stop showing where the boat washing station is and an electronic sign that says if it is open.
You have free articles remaining.
"If you're driving by, and you're not towing a boat but you have a boat, you're learning something, and from then on you're going to think about, worry about cleaning your boat and invasive species going from one lake to another, and then hopefully stopping the spread of them," said state Sen. Betty Little, R-Queensbury.
Eric Holmlund, director of the watershed stewardship program at the Adirondack Watershed Institute, said "all New Yorkers need to become better stewards themselves."
The Adirondack Council, which has called on the state to make boat decontaminations mandatory in the Adirondack Park, said in a news release Thursday that it hopes the public will use this new wash station.
A state law requiring boaters to take "reasonable" care not to spread invasive species is set to expire June 1, and the Adirondack Council wan…
"It only takes a few minutes, and it's free," said William Janeway, executive director of the Adirondack Council, in a news release. "But it will make a huge difference to our lakes and rivers. Most of them don't have invasive species in them, yet. We'd like to keep it that way."
Boat inspections and washes have proven to protect water bodies, especially on Lake George. The Lake George Park Commission has a mandatory inspection program that has been in place since 2014. It has helped keep out Eurasian watermilfoil, zebra mussels, curly leaf pondweed, water chestnut, spiny water flea and rusty crayfish, according to the program's five-year review.
LAKE GEORGE — In its five years of operation, the Lake George Park Commission's mandatory boat inspection program was its busiest ever this pa…
David Wick, executive director of the park commission, said about 50 stewards will rotate shifts at the inspection stations on Lake George this summer. The inspection station on Transfer Road has been closed and more inspectors have been directed to the popular Million Dollar Beach launch.
The Adirondack Council would also like to see "a network of decontamination stations like this one at all of the entrances to the park," something that Barnes hinted is in the works.
"We're working to identify other inspection stations along New York state highways in the Adirondack Park," Barnes said. "We're working with DEC on managing the state highways within the park while retaining the park-like character."
Adirondack Welcome Center boat station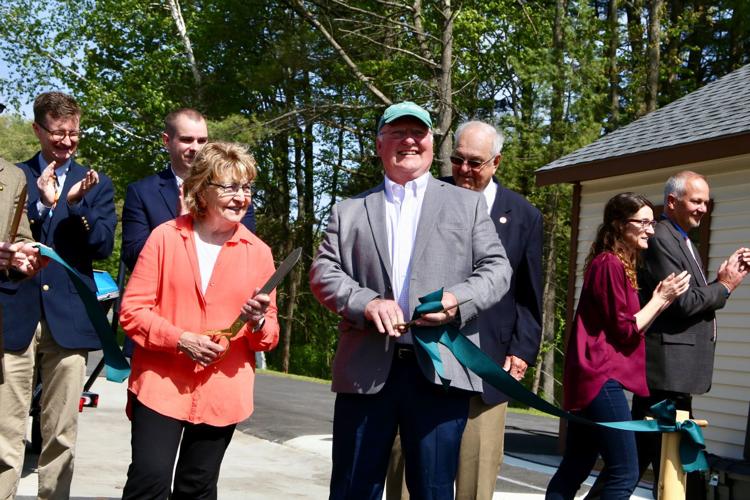 Adirondack Welcome center boat station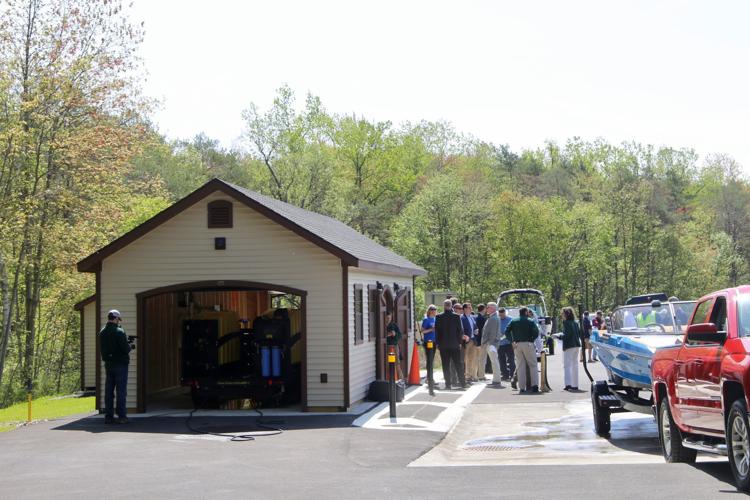 Boat washing station opens on Northway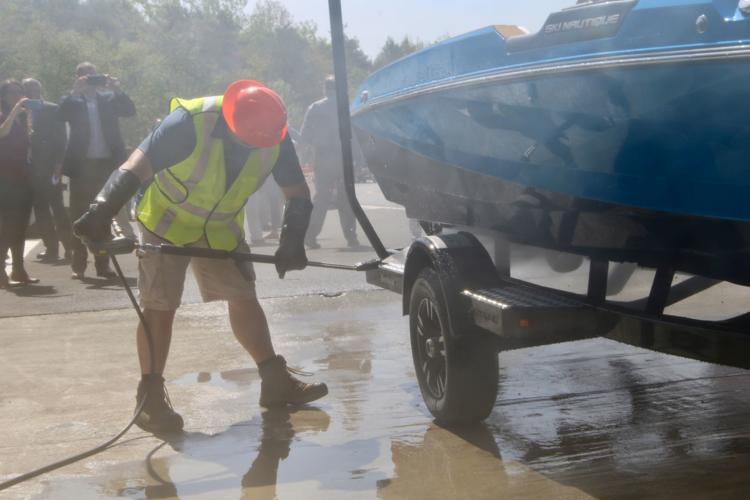 Adirondack Welcome Center boat station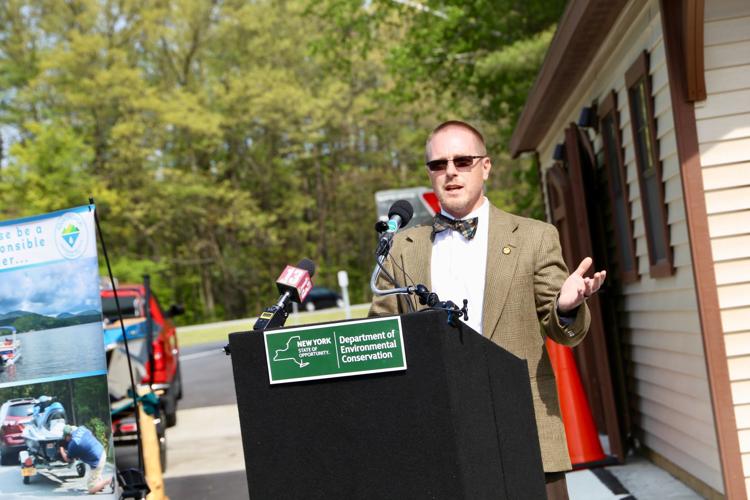 Adirondack Welcome Center boat station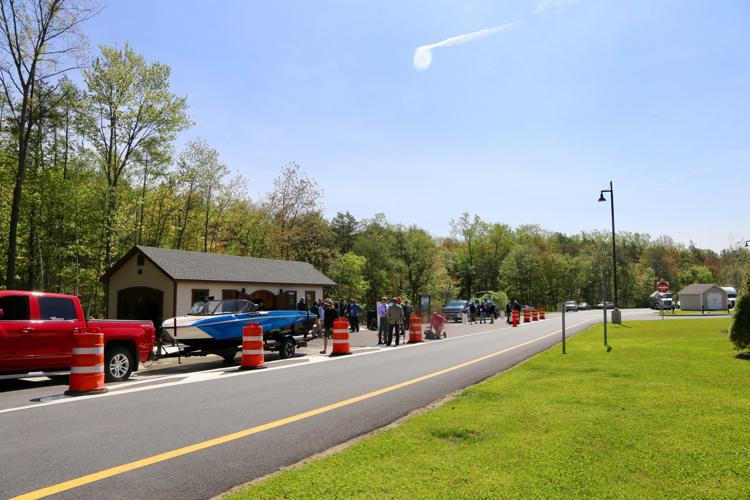 Adirondack Welcome Center boat station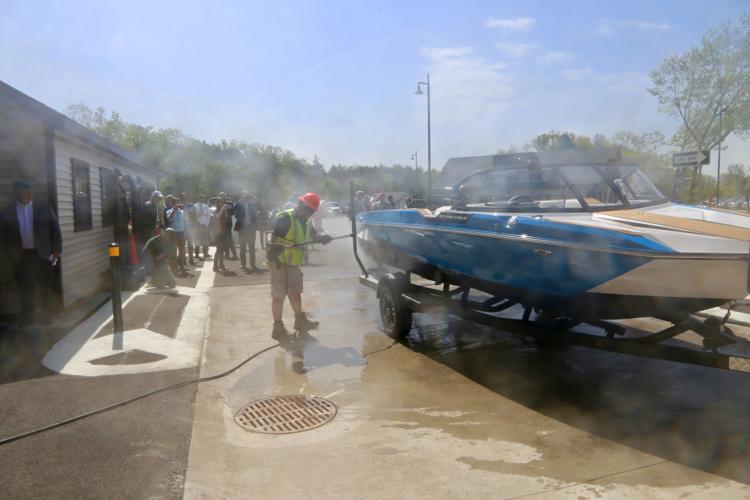 Adirondack Welcome Center boat station
Adirondack Welcome Center boat station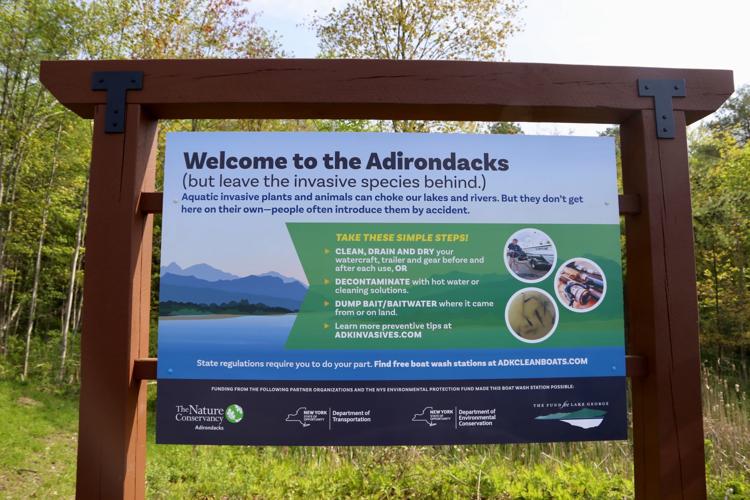 Adirondack Welcome Center boat station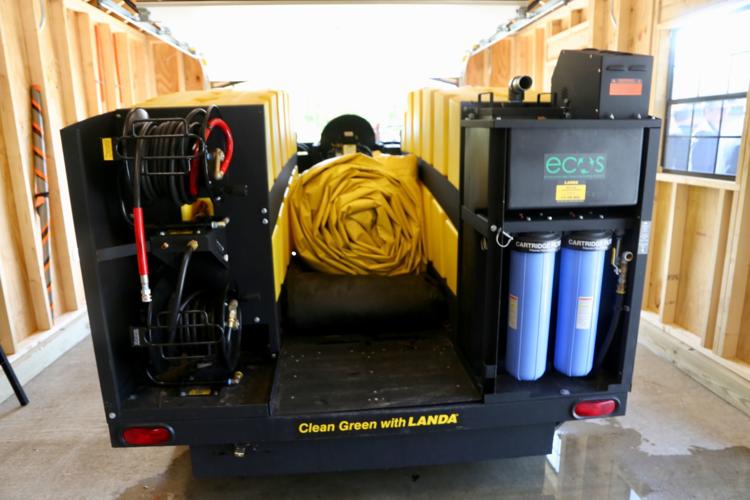 Adirondack Welcome Center boat station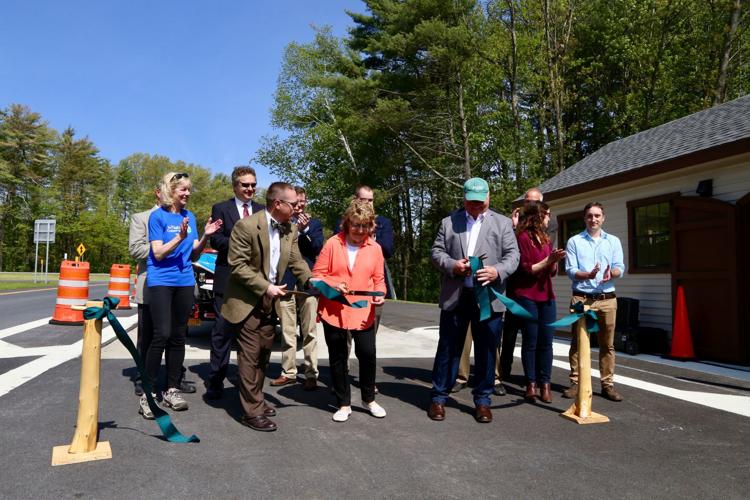 Adirondack Welcome Center boat station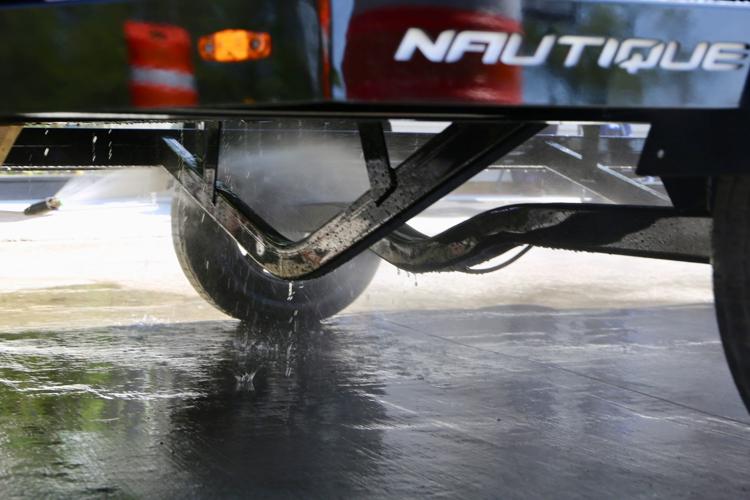 Adirondack Welcome Center boat station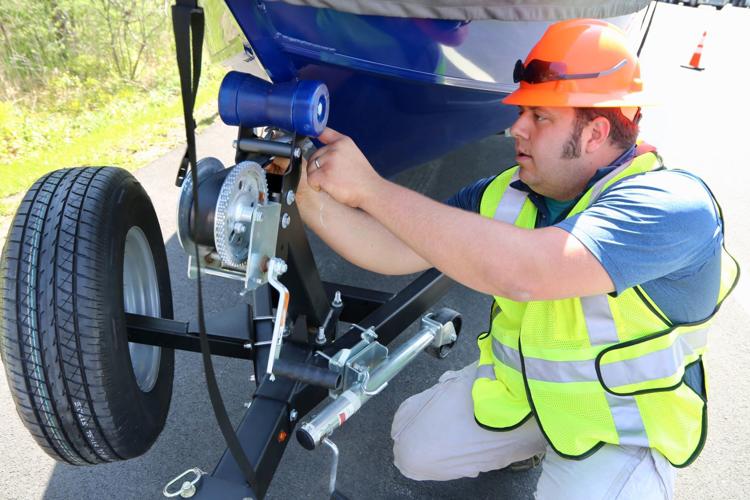 Adirondack Welcome Center boat station