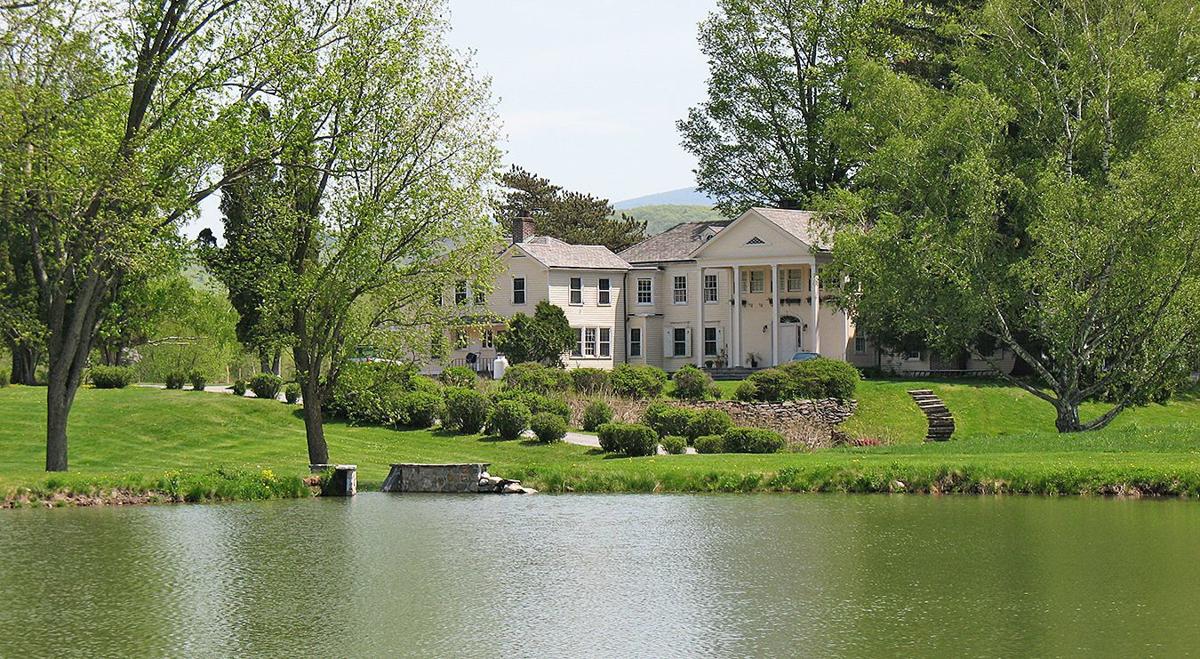 CAMBRIDGE — An undercover investigation of Common Sense Farm has led the state to launch an investigation into whether children are being illegally put to work there.
The state Department of Labor announced late Monday afternoon that it was launching an official investigation into the Twelve Tribes community, based on North Union Street in Cambridge.
On Friday, "Inside Edition," the long-running syndicated TV news magazine, showed undercover footage of children working in the soap factory run by the group and working on a farm there.
The Department of Labor said that video got its investigators' instant attention.
"The video showed children as young as 6 years old being put to work in farm and factory settings," Commissioner Roberta Reardon said in a statement. "Of all the labor violations we see, those against children are some of the most abhorrent."
She promised to "aggressively enforce the state's labor laws" in the situation.
The video was shot by a former worker who volunteered to wear a hidden camera and pretend to go back to work in the religious commune.
She was filmed talking to children in the soap factory. One child said she was 11; another child said she was 10.
"Inside Edition" producer Zara Lockshin also went undercover, working at the commune's farm. She filmed a 6-year-old boy struggling to push a wheelbarrow and pick potatoes.
They also filmed adults who explained that they beat the children with thin bamboo rods as a form of discipline.
The commune owns a 112-acre farm in Cambridge and has dozens of other communities around the world. They also ran a Common Ground Café in Cambridge, but it closed after about five years.
The group converted a large barn on the farm into an organic soap factory. They sell to high-end labels, including Savannah Bee and Acure.
According to the group's website, they wanted a way to work without leaving the farm.
"Cottage industry, as we call it, is important to us, as it makes a way that our people can work on the property without having to leave families at home. We have seen this as an excellent way to strengthen families as we turn our hearts to our children," the website says.
In response to the footage by "Inside Edition," Acure said it would stop doing business with the factory. Walmart and Target, which are among the many retailers that sell the products, said they would look into the allegations, according to "Inside Edition."
The website describes the group as a "large extended family of married couples, single people and children sharing a common social, spiritual, and economical goal. That goal is to create a life of care and growth for the common good."
Twelve Tribes raises grass-fed beef and milk goats, in addition to farming and running a greenhouse in the winter. All of their work is designed to match their religious beliefs.
"We live a life dedicated to sustainable practices, primarily of our relationships with one another," their website says. "To make this a daily reality, we eat all our meals together, gather morning and evening, with weekend celebrations, sing, dance, and offer a community prayer to the One who makes this life possible."
Reached by telephone, a member of the group declined to comment or give his name but said that there was an explanation for the scenes in the Inside Edition film. He declined to give that explanation.
Get local news delivered to your inbox!
Subscribe to our Daily Headlines newsletter.