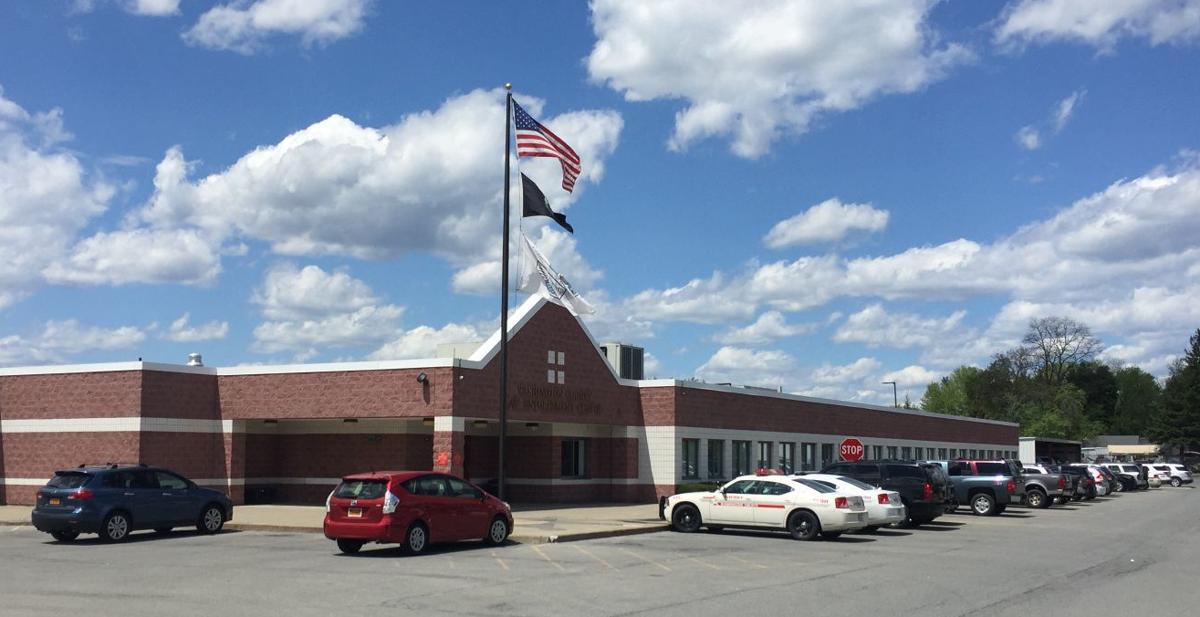 The state budget will change a lot of policies regarding the way criminals in New York are dealt with, and many involved with the local criminal justice system are not happy with the changes.
The state's system of bail for accused criminals will undergo major changes, although all the details had not been revealed as of Monday.
Changes in court procedures will result in defense lawyers getting access to evidence in their clients' cases more quickly during prosecutions, and will clarify Criminal Procedure Law regarding "speedy trial" deadlines.
The bail changes will likely have the biggest impact, and many involved in the region's criminal justice system say they will hurt the system more than help. Defense lawyers, though, believe the changes will help those accused of crimes defend themselves.
The changes stem from concerns about people accused of crimes in New York City spending years behind bars on low bail, and will result in fewer arraignments and pretrial release for misdemeanors and many low-level felonies.
In addition to doing away with bail for some charges, the changes will give judges the ability to direct more electronic or probationary monitoring for low-level defendants while still setting bail for sex offenses and other serious crimes. But police will be required to issue court appearance tickets instead of arresting and taking defendants for arraignments in most misdemeanor cases.
Washington County Sheriff Jeff Murphy said the changes came despite lobbying by criminal justice experts that included Murphy, Washington County District Attorney Tony Jordan and others from around the state. They tried to convince state leaders that wholesale changes to bail procedures were not needed.
He said bail is used to ensure that accused criminals appear for court, and without it, many defendants will simply blow off court without worrying about bail-jumping charges or other repercussions.
"It benefits criminals and handcuffs law enforcement," Murphy said. "You are going to see more and more people who are released (after arrest) and are never seen again."
Bail-jumping is a particular concern when local police deal with drug dealers from outside the region, many of whom likely won't return to face the consequences for their crimes, Murphy said.
"This is all because of problems they were experiencing downstate, not around here," said state Assemblyman Dan Stec, R-Queensbury.
Murphy said Washington County's move to a centralized criminal arraignment process in October 2017 improved the arraignment process dramatically, giving defendants counsel at their first court appearance. That has played a major role in the county's jail population dropping by over 50 percent since, with just 67 inmates in the 184-bed jail as of Monday.
State Sen. Betty Little, R-Queensbury, voted against the budget and echoed Murphy's concerns that defendants likely won't return for court. That could be a particular issue for law enforcement in the region in light of the number of tourists traveling through the area on the Northway and along the Canadian-New York border.
"Will they come back? And will you have to issue a warrant and serve them on it?" she asked.
Stec said having to track defendants down will result in additional costs.
Granville resident Robert Winn, the former Washington County district attorney who co-founded North Country Bail Bonds in Hudson Falls in 2014, said the statewide changes addressed problems that don't exist locally.
"There really wasn't a need for bail reform upstate," Winn said. "The changes that were made were pretty much what judges have been doing anyway."
He said judges should still have the ability to cite exigent circumstances to set bail in nonviolent cases.
Murphy said he had serious concerns about what impact the bail changes will have on bail bond companies, and whether some will be forced out of business, which will make it more difficult to find a bondsman in cases where bail is set.
Not everyone was displeased with the changes, though.
Queensbury defense lawyer Tucker Stanclift, head of the criminal justice section of the New York State Bar Association, called the changes a "monumental step forward in the criminal justice system." Speeding up the evidence discovery process in criminal cases will remove a "blindfold" that hinders defendants and their counsel up until trial, and allow for more informed plea deal discussions, he said.
An estimated 70 percent of those in New York's jails are accused but not convicted of crimes, so bail reform is a "significant step forward" toward fairness, Stanclift added.
"My experience has been that it is much tougher to defend a case where someone is incarcerated," he said.
Staff writer Michael Goot contributed to this report.
Get local news delivered to your inbox!
Subscribe to our Daily Headlines newsletter.