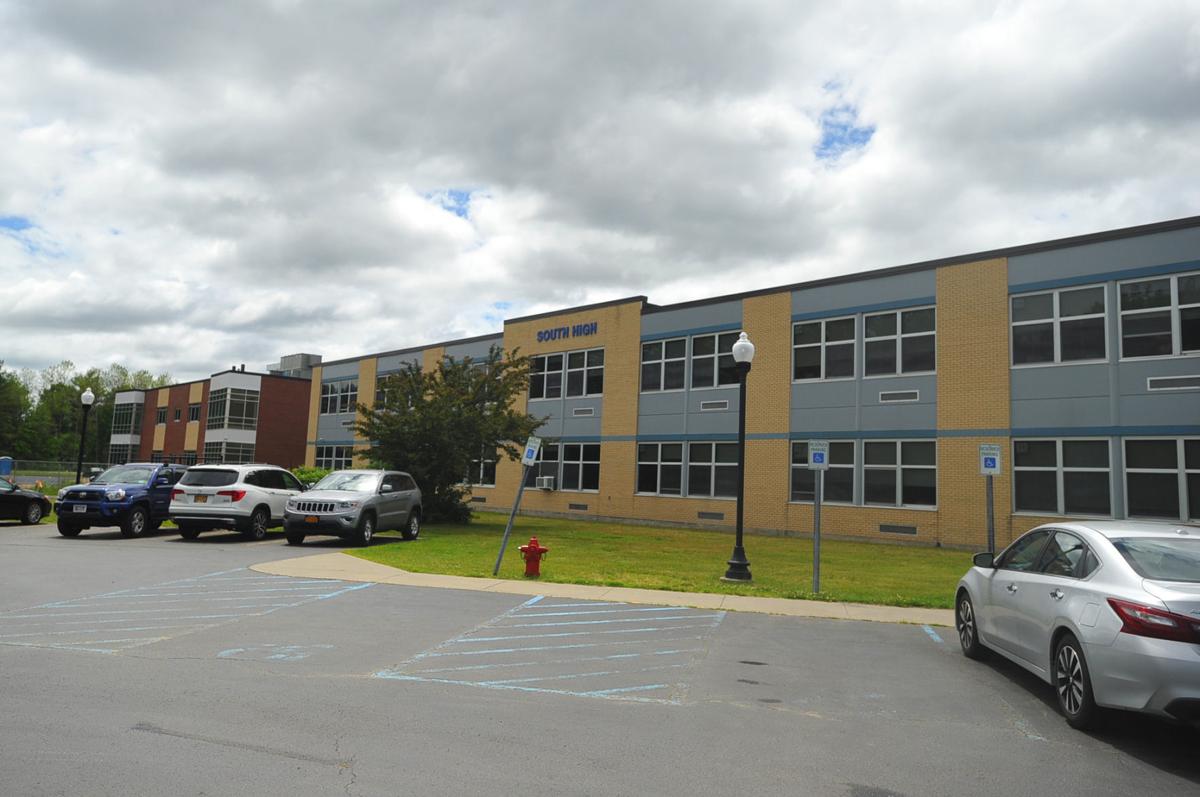 The exclusive League of Innovative Schools accepted its newest members on Wednesday, a list that included South Glens Falls Central School District.
The network has only 114 member districts across 34 states and South Glens Falls is the first and only in the Capital Region.
District Superintendent Kristine Orr said in a release she was proud of the district's accomplishment and it was part of a longstanding focus on technology and future-ready learning.
"Within the area of future-ready learning, we have been working incredibly hard to redesign classroom spaces, implement technology and rethink instructional practices to ensure we are providing a student-centered classroom that allows students to communicate, collaborate, be critical thinkers and show their creativity on a daily basis."
Membership in the network comes with a commitment participate in the league's challenge collaboratives, provide feedback on the league's research and participation in the league's professional learning community.
Library projects
Several area libraries have been awarded state money for projects ranging from increasing the library's collection, infrastructure maintenance and major renovations.
Bolton Free Library, Hadley-Luzerne—now Rockwell Falls—Public Library, Bancroft Public Library, Greenwich Free Library and 247 others from across the state were chosen to receive funds from the State Education Department.
The largest local recipients are the Bancroft library which will receive $90,399 for HVAC, window and roof replacements and the Greenwich library which will get $237,854 for a first-floor renovation and LED lighting installation, according to the education department's website.
State Education Commissioner MaryEllen Elia said in a release libraries are a focal point of the community and she was appreciative of Gov. Andrew Cuomo and the state legislature for committing the funds.
"These funds will help libraries expand their program spaces, make necessary building repairs and upgrades, and provide computer technology that people rely on every day," Elia said.
Pre-k funding applications open
Gov. Andrew Cuomo announced last week $15 million is available to establish pre-k programs across the state.
Preferences will be given to high-need school districts where no program currently exists and to programs ensuring inclusion of students with disabilities in integrated settings.
Pre-k programs can bridge achievement gaps and students who participate have higher test scores, academic achievement in reading and math and are more likely to attend a four-year college, according to a study from the National Institute for Early Education Research.
Request proposals can be found on the State Education Department website and the deadline for applications is Sep. 18, 2019.