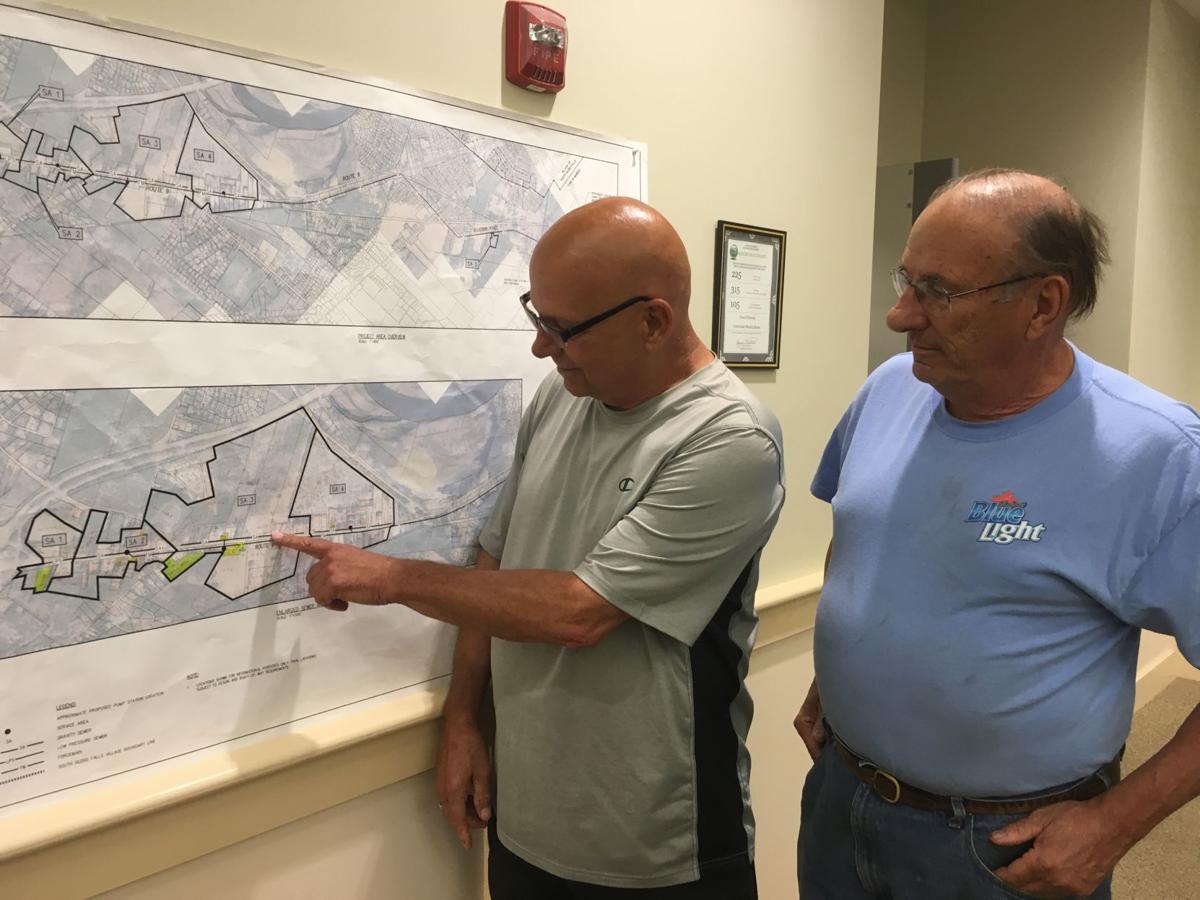 MOREAU — South Glens Falls Mayor Harry Gutheil isn't giving up his fight against the proposed Route 9 sewer project.
He has argued that it is far too expensive to be covered by 86 property owners. Proposed development would significantly reduce that cost, but he said it's still much higher than a similar project that included more properties.
That project was rejected in a narrow vote in 2014. Another vote has been scheduled for Aug. 27.
Proponents are highlighting the anticipated cost reduction, but Gutheil has also been researching the development ideas, and he's not convinced the cost reduction would be as large as it has been described.
Property owners said a one-million-square-foot distribution center would be built on 25 acres and would be assessed at about $80 million.
But Gutheil looked up the assessment for a similar distribution center at Exit 16. The Ace Hardware warehouse, with 1.2 million square feet, is assessed at $37.2 million.
He thinks it's unlikely the distribution center in Moreau would actually be assessed at $80 million.
"Some of this may be speculative," he said. "I would love to see that much development. But I know what happened with our industrial park. People said, 'Build it and they will come,' and 20 years later, we have one tenant."
The entire town paid to bring sewer to the industrial park for that failed economic development venture.
Property seller Sam Wahnon defended the proposed value of the distribution center. He acknowledged that it's very hard to determine an assessment before project specs are even filed with the town.
"But here's what I do know. It's on Route 9, not on Ballard Road," he said.
Even if the development brings in as much property value as has been described — about $90 million total for the distribution center and a new Hudson Headwaters health center — Gutheil says it's still too expensive.
The cost per $1,000 of assessed property would fall to $2.52. But the project that was rejected by voters in 2014 had a loan payment cost of $431 per EDU, which is the equivalent of a residential house.
There are no residential houses in the new proposed sewer district, but the median assessment is $300,000. That property owner would pay $756 at the rate of $2.52 per $1,000 assessed, as well as a per-acre charge of $74.77.
That's more than double the cost of the 2014 sewer district to the average owner.
"I think it's unfair to burden 86 properties with that much debt," Gutheil said.
Meanwhile, developer John Munter is putting together new plans for what he might do with the 27 acres he bought in the district. At the time, he wanted to put in a large retail establishment if sewer was approved. But now, he said, he's prioritizing jobs over retail.
"Our biggest interest is putting in something that brings in jobs. Since a year and a half ago, brick and mortar stores aren't developing like they used to," he said, before adding that people keep asking him for retail.
"Get a big grocery store, get a Costco, get a Bass Pro Shops," he said of their requests. "Now, it may not be as exciting as retail, but there's a lot of other options."
He's leaning toward an office park with lots of employers, particularly those who need the highway.
"A big HVAC contractor that needs to get 30 service trucks on the road every day," he suggested. "There's so many other things that can develop in that corridor, probably even better than retail. Retail typically pays less."
Get local news delivered to your inbox!
Subscribe to our Daily Headlines newsletter.