SOUTH GLENS FALLS — Two of the village's classic blue wooden signs were badly damaged by vandals overnight.
A sign near the bridge to Glens Falls, pointing to Cooper's Cave, was pulled out of the ground. Vandals then managed to rip one of the posts off the sign and pull some small pieces of wood off the sign as well. Police found it in the middle of the road on Route 9, Chief Kevin Judd said.
Then the officer found another vandalized sign, almost a mile away, in front of Village Hall.
That sign identified the building.
The vandals were able to rip off one of the two posts and separate the decorative trim from the rest of the sign. It was in five pieces.
"They are pretty well destroyed," Mayor Harry Gutheil said. "They're wooden signs — they're not cheap."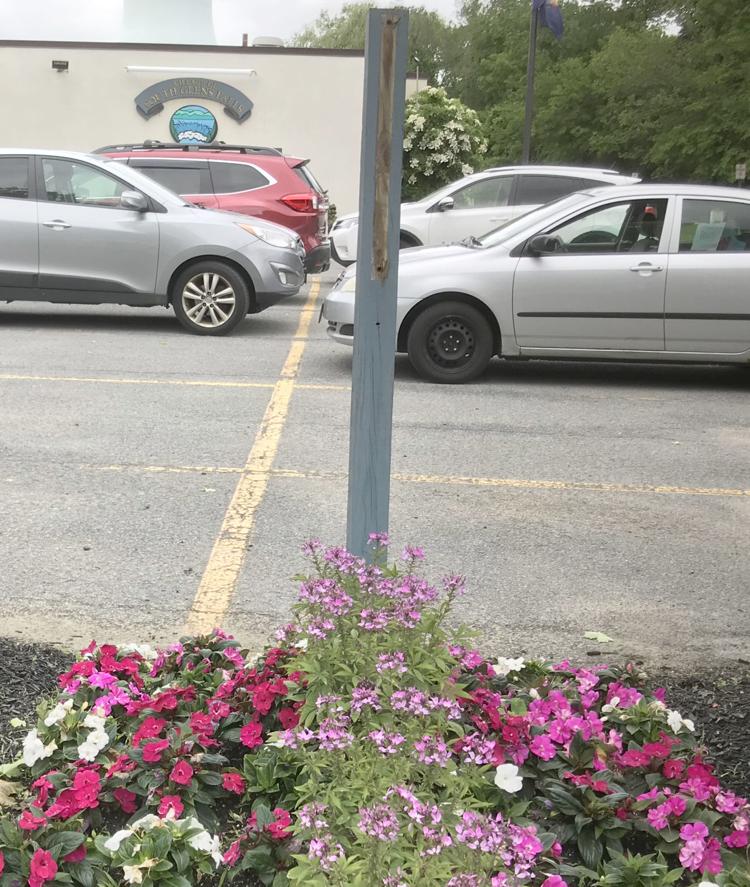 He doesn't have a repair or replacement estimate yet. For now, all that remains of the signs is one post in front of Village Hall.
Police do not have any suspects yet. Security camera footage didn't record the vandals at Village Hall, and officers are now canvassing the street to see if businesses have cameras.
Any resident who has a security camera in the area is asked to help police by calling 518-792-6336. Officers believe the incidents happened around 2 a.m., which was when police found the Cooper's Cave sign in the road.
"It's a shame it happened," Gutheil said. "A lack of respect for public property — or anyone's property."