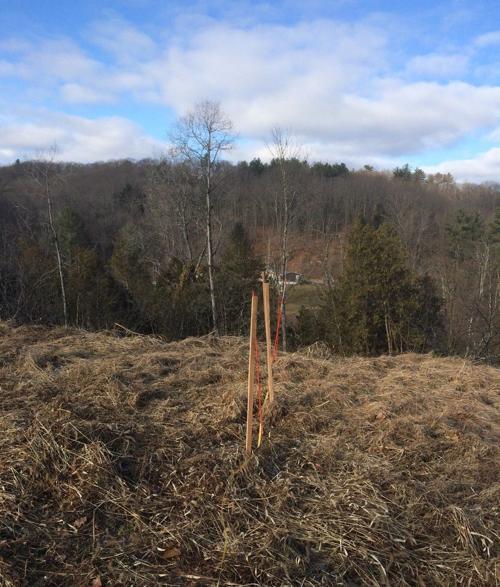 Updates to the local animal control law in Kingsbury are working through the approval process, with other municipalities potentially following suit.
Todd Humiston, who is the animal control officer for Kingsbury, Fort Edward, Fort Ann and the villages of Hudson Falls, Fort Edward and Fort Ann, is seeking to have changes made across all the municipalities, though Kingsbury is leading the effort.
Some of the updates could include increased fines to cover the municipalities' costs for court hearings and attorneys fees, if and when some animal control cases get to that point.
Humiston said he has some repeat offenders that pay the minimum offense fines with no problem.
After a Kingsbury Town Board meeting on Dec. 17, Humiston also said he's looking to change the number of holding days for a found dog from five days down to three days. If people don't pick up their dog after three days have gone by, Humiston said, they usually don't pick it up at all.
Dogs that aren't claimed are sent to a local animal shelter for adoption.
"The idea is to try to get them out the door quicker and into homes faster," Humiston said.
Changes to the local law can be viewed at Kingsbury's Town Hall. A public hearing on the local law has been extended to the next Town Board meeting, 7 p.m. Monday, Jan. 7. A similar local law is being reviewed by Fort Edward officials and Fort Ann has yet to schedule a public hearing on its updates.
Speed limit changes are set to happen on Lake Nebo and Mattison roads, said Fort Ann Town Supervisor Richard Moore.
Both, which were previously unmarked, will now received state Department of Transportation signage for 30 mph on Lake Nebo Road and 45 mph on Mattison between the Kingsbury town line and Route 149.
The changes are the result of resident petitions.
Meanwhile, state and local officials are monitoring Farley Road for a potential erosion problem.
An embankment near the side of the road has gradually been failing, and the state Department of Environmental Conservation and state Department of Transportation have been monitoring the stability of the road and embankment using drones.
"At this point in time, it's felt that the road is safe to travel on," Moore said. "There are some stakes, two sections of stakes a couple of feet apart to monitor to make certain that we have something very clear to see if there's any further erosion."
A section of the embankment near the road has also been roped off to warn people not to walk on it.
No more Hadlock Lake Park manager
The Town Board has decided not to hire another Hadlock Park District manager.
FORT ANN — The Town Board is still grappling with the future management of the Hadlock Park …
Instead, the town is looking to hire a seasonal harvesting coordinator, which will share some of the park manager duties while the town will take on the rest.
The seasonal harvesting coordinator will be a paid, hourly position, but more details are still to be determined, Moore said. Interviews for the position are expected to occur soon.