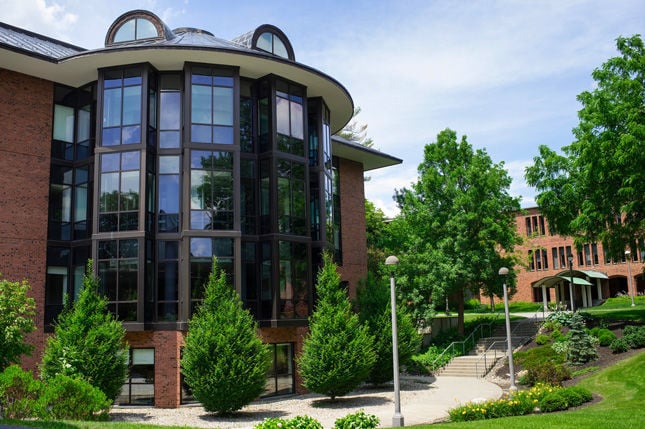 SARATOGA SPRINGS — While SUNY Adirondack will hold most of its classes virtually, except those that require hands-on work, Skidmore College is going ahead with in-person school this fall.
In an announcement on Thursday, Skidmore President Marc Conner said the college would be able to offer "the heart and soul of the Skidmore College experience" despite many changes.
"In many ways, our creative approach to the semester will provide experiences that will be equally, if not more, fulfilling," he said in the announcement. "This is a special time of challenge, and I am confident that our entire Skidmore community is equal to this challenge. Together we will get to the other side of this challenge, and we will look back with pride on how we conducted ourselves as a dedicated community."
The schedule has been changed: students will be asked to quarantine for a week, then start school two weeks early, on Aug 24, and end the semester on Nov. 20, with no breaks during the term. After Thanksgiving, students will submit final projects and take final exams remotely.
During the semester, students will be able to stay on campus in double-occupancy rooms. But to avoid triple-occupancy, some students will be put up in hotels.
In contrast, SUNY Adirondack is cutting its residence hall capacity by 50 percent.
SUNY Adirondack has flexibility there that Skidmore does not; a majority of SUNY Adirondack students commute from the region, while many Skidmore students cannot commute because they live hundreds of miles away,
In terms of classes, Skidmore asked its instructors to weigh their personal health risks and whether their classes needed to be held in person. Connor estimated that one-third of the classes this fall will be held virtually, with the rest in person. Details for each course will be announced to students in late July.
The reduction of in-person classes will make it easier to control crowds in the academic buildings, Conner said.
SUNY Adirondack will stick with virtual classes. Courses that require hands-on work, such as art, music, culinary, and science and technology programs, will be held in person in rooms that can accommodate the students spreading out with 6 feet between each of them. No room will have more than 50% capacity.
But at Skidmore, officials decided in-person classes were important. Rooms are being reconfigured, with plexiglass and other ways to separate students, and outdoor classes are being considered.
"Our focus will be on bringing our student body back to campus, providing as much instruction in person as we can, and completing the semester with the quality expected of a Skidmore education intact and fulfilled," Conner said.
Teachers are spending the summer taking classes on online teaching, classroom technology, course design and other topics to prepare for virtual teaching this fall.
"Again, most of our classes — something like two thirds — will likely be some form of in-person instruction," Conner said, adding, "Skidmore will feature some of the best teachers in the nation instructing their students in both remote and in-person modes, and we expect that the academic rigor and content will be equal to what we deliver in a regular semester."
As for fall sports, they have been canceled at SUNY Adirondack but not at Skidmore. Officials are working on "creative ways" to offer Division III athletics and may limit fans or run games without any fans at all.
Connor did not promise that sports would happen, but said he was "hopeful."
Like SUNY Adirondack, face masks will be required on campus. However, SUNY Adirondack's plan held out the possibility for large campus events, while Connor said big events that draw non-students are likely to be virtual and other events may be held outdoors.
He warned that parties and other typical college activities also can't happen this fall.
"Close crowding is the most significant way the virus is spread. Many of the events of typical college social life simply cannot occur this fall. That must be understood by all of us," he said. "Our focus will be on bringing our student body back to campus, providing as much instruction in person as we can, and completing the semester with the quality expected of a Skidmore education intact and fulfilled."
Get local news delivered to your inbox!
Subscribe to our Daily Headlines newsletter.