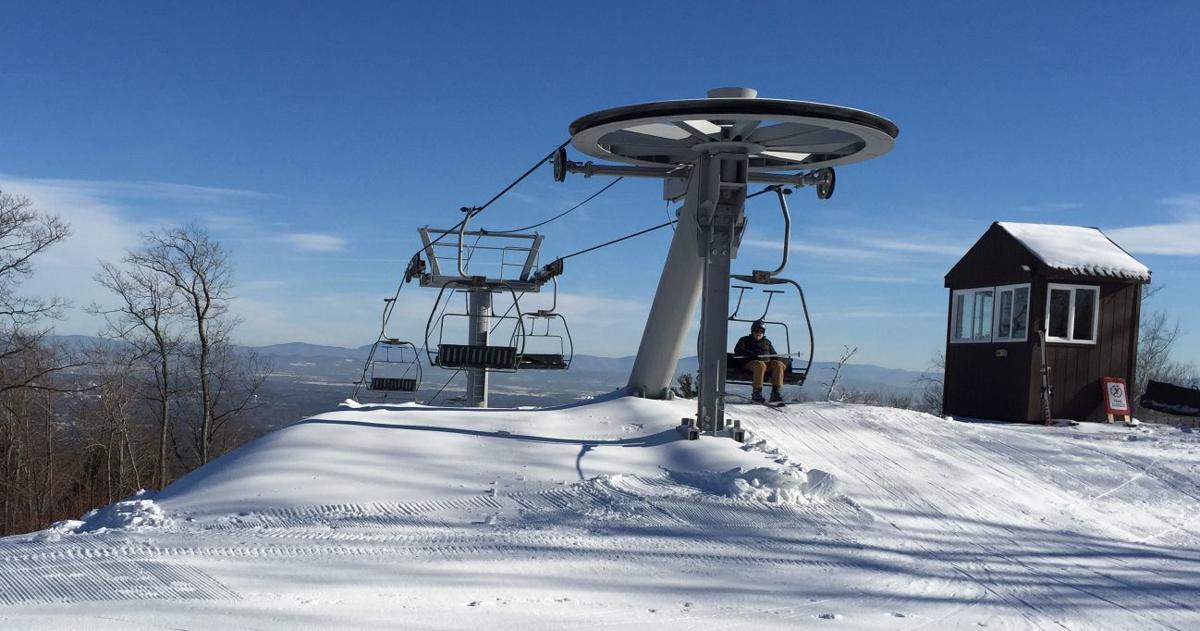 QUEENSBURY — Quick thinking by a couple of ski coaches at West Mountain Ski Area saved a young girl from injury over the weekend after she slipped out of a ski lift chair while going up the mountain.
Queensbury resident Kyle Flaherty, who coaches a freestyle ski team at the ski center, and snowboarding coach Brady Swanson were headed down the mountain near the terrain park Saturday when Swanson spotted a child dangling from a lift and pointed her out to Flaherty.
"I thought to myself, 'That doesn't look right,'" Swanson said.
The girl, who they later learned was 7, was part of a skiing lesson, but slipped out of the chair as the lift headed up. The person on the chair with her was holding on to her.
Flaherty and Swanson moved underneath her, about 15 to 20 feet below, Flaherty estimated.
A group assembled to help, knowing that the child couldn't hold on much longer.
"They were just going to try to catch her when she fell, but those skis are sharp," Swanson said.
So the duo quickly went to a nearby ski lift tower and removed the cushion that was attached to it to protect skiers from injury, pulled it off, and with the assistance of two skiers, held it underneath the child. She let go, and landed on the cushion without injury.
Flaherty, 18, and Swanson, 21, both SUNY Adirondack students, are going to be chosen "employees of the week" for their resourcefulness, West Mountain co-owner Spencer Montgomery said.
"It was smart thinking on their part," he said.
Montgomery also praised the lift operator, who spotted the child slipping on the chair and stopped the lift before it got too far up the mountain and high off the ground.
He said the child probably wouldn't have been seriously hurt by a fall from that height.
Ski school students practice getting on and off chairlifts, using a stationary chair before they try the real thing, Montgomery said.
So was the child shaken up by the incident?
Not according to the two young coaches who helped her.
"She just got up and skied away. I think she skied the rest of the day," Swanson said.
Get local news delivered to your inbox!
Subscribe to our Daily Headlines newsletter.