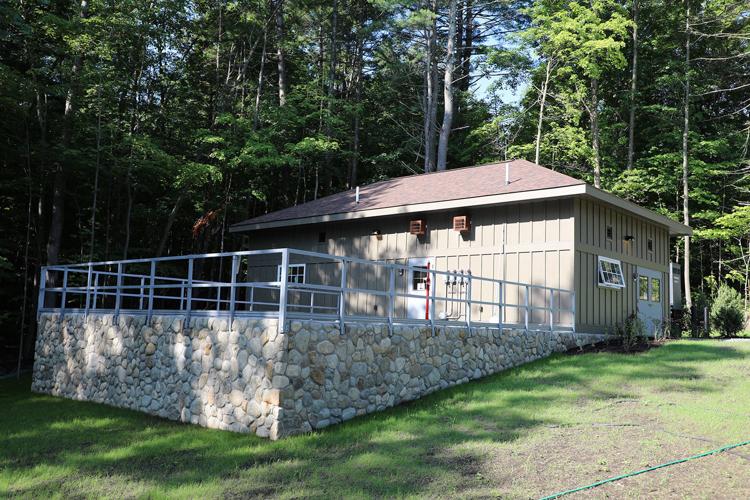 The Silver Bay YMCA has a new $3.5 million wastewater treatment system, replacing an over 70-year-old plant that was on its last legs.
While the old system had not failed, Chief Executive Officer Steve Tamm said the YMCA wanted to replace it before it did. The project broke ground in the fall of 2018, and wrapped up in June.
"A key part of our environmental mission is to ensure that we are good stewards of Lake George," Tamm said in a news release. "What we now have invested in is tried-and-tested, cutting edge wastewater technology that truly raises the bar for Lake George protection."
The new system is called a membrane bioreactor facility. A Warrensburg company, Cedarwood Engineering Services, designed the system, which produces a clear, filtered effluent. Tom Suozzo, an engineer with the firm, said the effluent exceeds the state Department of Environmental Conservation's intermittent stream standards.
The Lake George Association, The Fund for Lake George, DEC and the Lake George Park Commission, all praised the YMCA's progressive upgrade, in a news release.
David Wick, executive director of the Park Commission, said that with the YMCA's "700 acres and over 1 mile of Lake George shoreline, this is a major step forward in positive environmental stewardship."
While the facility has been built, Tamm said the YMCA is still looking to raise $2.5 million in funding. To get the system up and running, the organization used some of its reserves and leveraged a short-term loan, Tamm said in an email.
Tamm added that the YMCA is in the process of fundraising and applying for grants, and welcomes "those who have a passion about lake protection to partner with us and make (a) donation to assist us."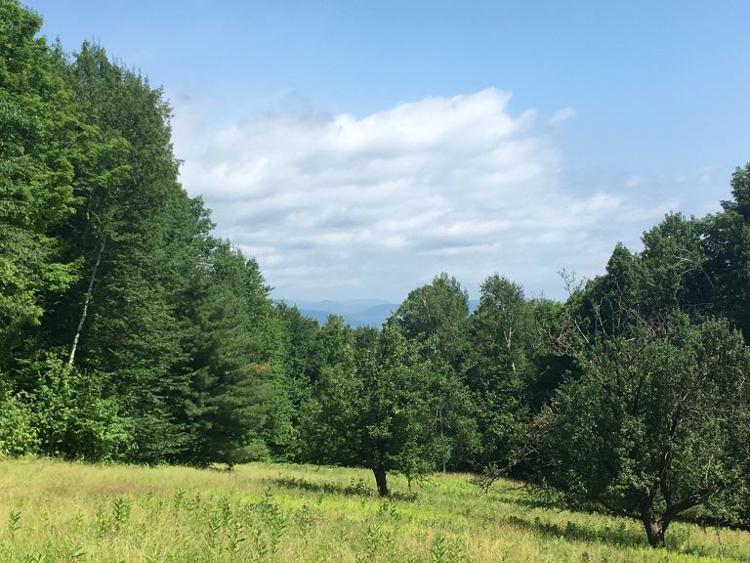 137 acres in Huletts Landing protected
The Lake George Land Conservancy has acquired two properties totaling 137 acres in Huletts Landing, protecting tributaries that flow into Lake George, according to a news release.
The parcels are currently closed to the public, but they protect 7,800 feet of stream corridors and two acres of wetlands and beaver ponds.
One forested parcel is off of county Road 6 and another is upland next to Elephant Mountain.
The land will add to the conservancy's Huletts Landing Conservation Initiative, which focuses on protecting areas important to water-quality.
You have free articles remaining.
Horicon meeting to look at waterfront projects
The town of Horicon will hold a meeting at 7 p.m. Thursday, Aug. 22, at the Town Hall to discuss waterfront projects with the public.
The meeting is part of the town's joining of Warren County's First Wilderness Heritage Corridor, a regional economic development strategy funded through the state Department of State and the Environmental Protection Fund.
Horicon will focus on projects along Schroon Lake, the Schroon River and Brant Lake, said Tracey Clotheir, a senior planner for The LA Group, in an email.
Lake George Land Conservancy raises $240,000
The Lake George Land Conservancy's 20th annual gala on Aug. 2 at the Inn at Erlowest in Bolton raised more than $240,000, according to a news release.
About $143,000 of that was raised for three specific projects including terrestrial invasive species management, protection of property in Bolton and protections of land in the Huletts Landing Conservation Area.
All other funds raised go toward land conservation efforts.
"This generous outpouring of support will go such a long way towards protecting for future generations our forests, wetlands, streams and land that filters and cleans millions and millions of gallons of water every year before it flows into our beloved Lake George, said Jamie Brown, executive director of the organization, in a news release.
Adirondack Council opposes EPA air proposal
The U.S. Environmental Protection Agency's proposal to allow aging power plants to get special permits for net increases in pollution without needing to implement new pollution controls, has some concerned about what that could mean for air quality in the Adirondacks.
The Adirondack Council said in a news release that the move could create another acid rain and smog problem in the Adirondack Park.
The current rule in the Clean Air Act that requires the installation of these pollution controls is called the New Source Review. The Adirondack Council said the EPA's proposed revision also changes how a power plant's pollution is calculated, and does not account for all increases.
"This rule is good for coal companies and power plants, but no one else," said William Janeway, executive director of the Adirondack Council, in a news release.