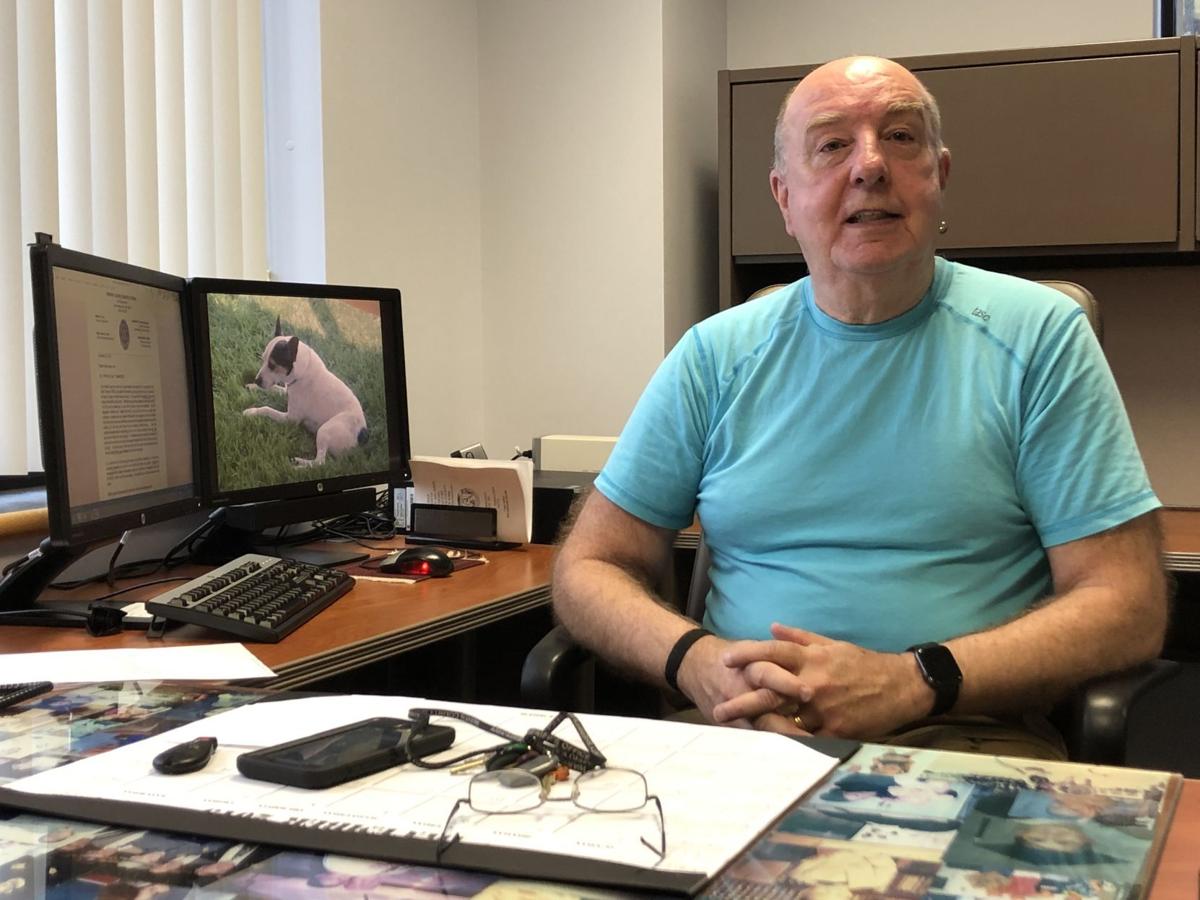 QUEENSBURY — The office that Warren County Sheriff Bud York has used for the past 12 years is nearly empty, as York prepares to turn it over to Sheriff-elect James LaFarr on Wednesday.
"I've been taking a box a day home for about the last two weeks," he said.
The current chapter of a law enforcement career that began 42 1/2 years ago is coming to an end at midnight Tuesday, when the 68-year-old York will finish his third term as Warren County sheriff. York has no regrets about deciding not to seek reelection and is happy about what he was able to accomplish as sheriff as the next phase of his life begins
"I'm ready for a change," he said. "We did some good things here. I enjoyed it. I think in the 12 years I have been here, we have made it a better place."
Leaving his position as sheriff may not mean the end of his law enforcement career, though.
York, a Republican, is a finalist for an appointed position as U.S. Marshal for the Northern District of New York, based in Albany. He was one of two people who interviewed for the job last year in Washington, D.C. If he's offered the job, he said he will take it.
He said he has always considered himself a "cop" instead of an administrator or politician, even though he had to campaign for the job as sheriff. He had a 30-year career with the State Police before retiring in 2007 to run for sheriff.
York said the high point of his State Police career was working on the agency's Troop G Major Crimes Unit, which investigates homicides and other serious, violent crimes. During his seven-year tenure, the agency solved or helped other agencies solve 74 of 75 homicides.
"And the one we didn't solve (in Rensselaer County), we knew who did it. We just didn't have enough evidence to arrest him," York said.
York was promoted to senior investigator after his stint in Major Crimes, supervising investigators in Queensbury before he left the State Police.
The job of an investigator has changed dramatically since 1988 when York moved to the State Police Bureau of Criminal Investigation. A newfangled device called a fax machine was the height of technology at that time.
"There are so many tools for police work now that we didn't have," he said.
York said he is proud of the cooperative relationship the Sheriff's Office has with other law enforcement agencies in the county.
"Any homicide or major case we had, we solved it," he said. "The homicide in Queensbury in May, we solved that in five hours."
York has drawn praise from some and criticism from others for delving into complicated white-collar cases, such as the Siemens Energy Systems investigation, which led to a rift in county Republican circles; and the Lake George Watershed Coalition corruption case that led to the indictment of the coalition's former director.
He said he has no regrets, as he has always been a cop and wasn't going to let politics get in the way of the job getting done.
"There were a lot of people pissed at me. A lot of Republicans didn't like that (Siemens) investigation," he said. "Sometimes you ruffle feathers. But I'm proud of the work work we did. We put a lot of bad guys away and helped a lot of people."
York, a longtime resident of Warrensburg, said he has no grand plans to travel with his newfound time off, other than day trips here and there. He said he plans to spend more time with family, which includes 20 grandchildren and six great-grandchildren. An avid tennis player and instructor, he will also have more time for the game he loves.
Don Lehman covers police and court matters, Warren County government and the outdoors. He can be reached at 518-742-3224 or dlehman@poststar.com