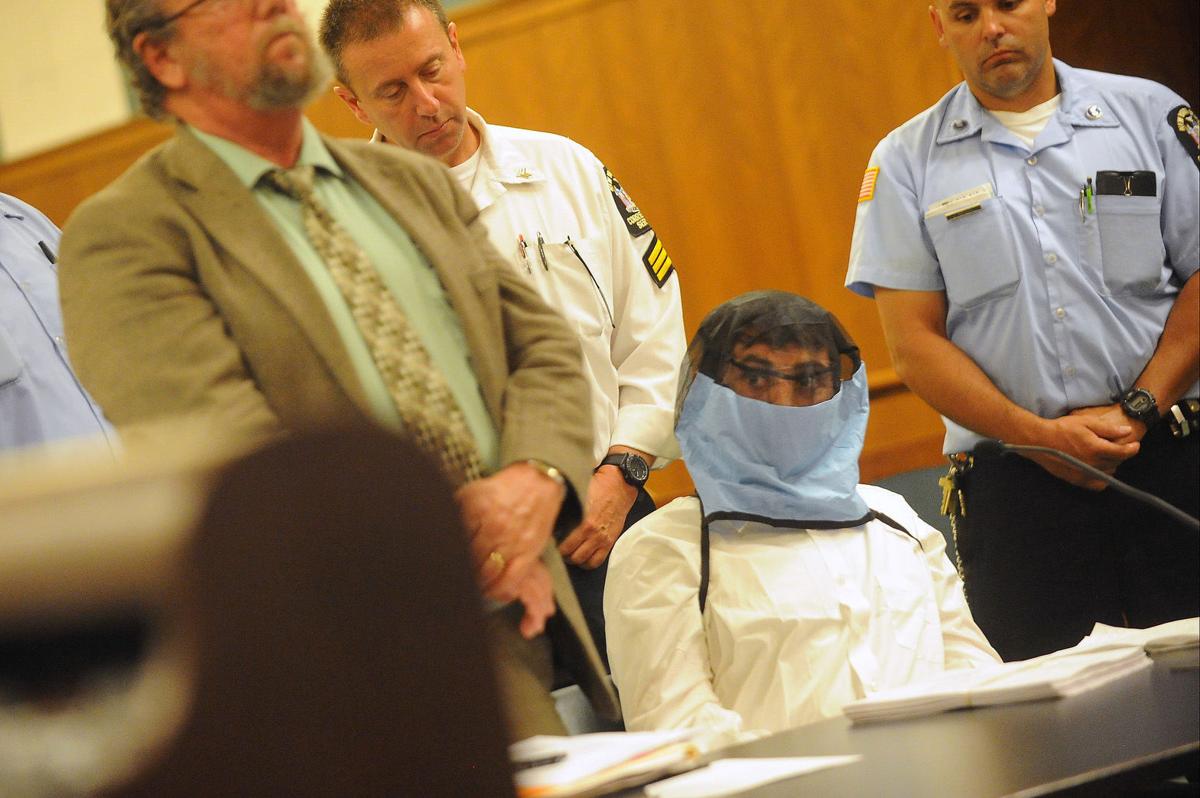 QUEENSBURY — The Glens Falls man who is forced to wear a special face mask in court after spitting on his lawyers was found not guilty Monday of kicking feces-tainted water on Warren County Jail guards.
Tyson A. Poulos was acquitted of two felony counts of aggravated harassment of an employee after a re-trial that occurred after an appeals court tossed out prior convictions in the case.
Authorities said Poulos intentionally clogged the toilet in his cell, and when it overflowed, kicked urine and feces at officers who responded to deal with the situation.
After he was convicted in 2014, he was sentenced to 5 to 10 years in state prison. But those convictions were overturned after the Appellate Division of state Supreme Court found he should have been allowed to represent himself at trial as he wanted.
Poulos was represented this time around by Norman Steiner of Brooklyn.
The not guilty verdict did not result in his release from jail, though.
Poulos, 33, is currently serving a 30-year prison sentence for three felony drug convictions that occurred after the 2014 incident.
He has a history of spitting on his lawyers during court appearances, and is required to wear a "spit shield" to protect counsel and staff during his court appearances.