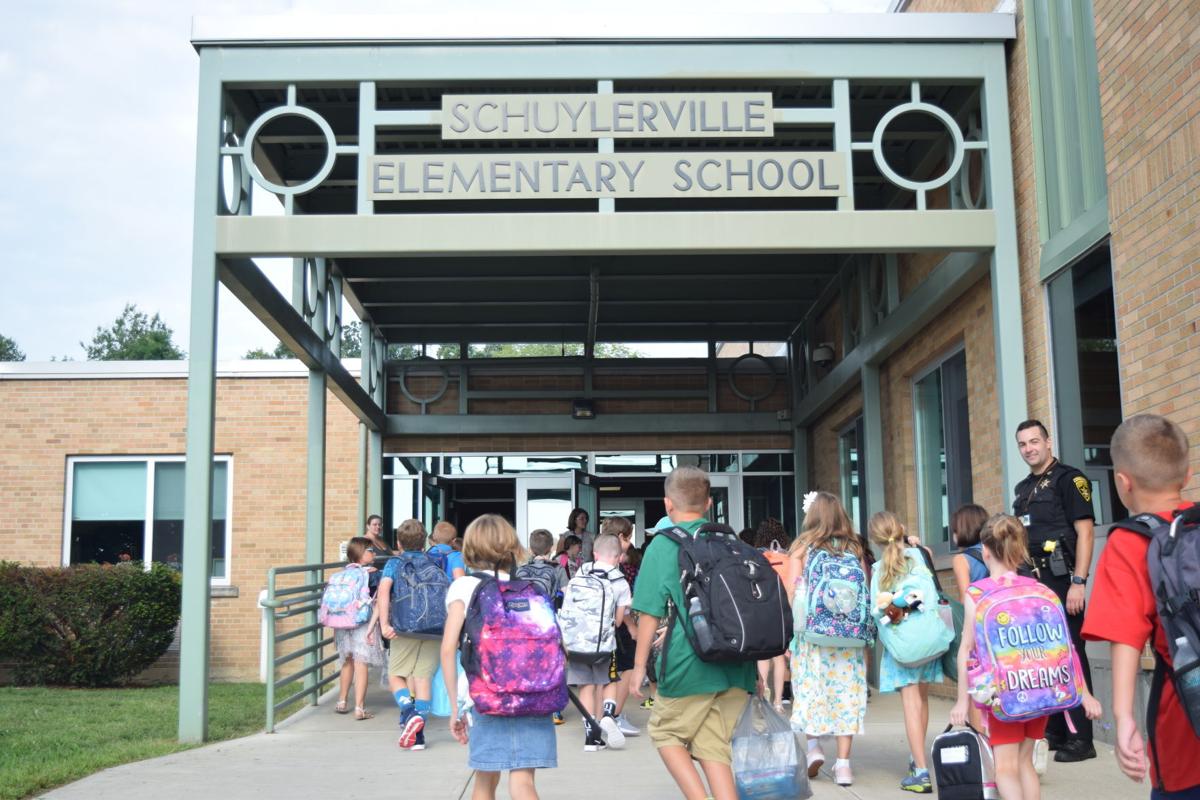 SCHUYLERVILLE — After reducing elementary school class sizes this year for COVID safety reasons, Schuylerville Central School District is proposing to keep that going in the 2021-22 school budget.
The budget would keep three of the four elementary school teacher positions added to teach virtually this year. Next year, they would teach in-person classes, keeping the elementary grades at a smaller class size than before the pandemic.
Despite the difficulties of COVID, smaller class sizes were clearly a benefit, Schuylerville Elementary Principal Rose Beckett said.
"When you're working with a smaller group, you're able to personalize at a greater level. In doing that this year we really saw those benefits," she said.
The average class size, in kindergarten through fifth grade, would be 15 to 18 students. Some classes might be as small as 14 students or as large as 21 students.
In the past, the average class size was 17 to 21 students, with some classes as large as 25 students.
The smaller classes would make it easier for teachers to provide early intervention for students who missed some crucial topics during the COVID year.
"There's some gaps," Beckett said, adding that the slight reduction in class sizes will help teachers "meet them where they're at."
The smaller classes would also help teachers challenge students who are "at the high end" academically, she said.
"With smaller class sizes we have the ability to do that more," she said.
It would also give teachers more time to devote to ensuring students are recovering from the isolation and other effects of the pandemic.
"Mental health is a top priority for us," she said.
The district hired four teachers in 2020 to teach virtually on a one-year contract. Officials are now conducting interviews before deciding who to hire for the tenure track, in-person positions that will start this fall.
During COVID, the district also had two K-5 reading teachers work as classroom teachers. Those teachers would return to academic intervention support, focusing on reading. A fourth nurse that was also hired due to the pandemic would also become a permanent position.
The proposed $38 million budget increases spending by $573,518. The tax levy would increase 0.9%, or $162,283. The district would collect $18.2 million in taxes.
Residents will also vote on a $423,322 bus lease proposition, renewing a five-year lease agreement that will replace eight 65-passenger buses and three 25-passenger buses. The proposition reflects the total cost and will be budgeted annually over five years, with state aid covering $300,588. The 25-vehicle fleet drives a total of 390,000 miles a year.
In addition, voters will choose one person for a five-year term on the Board of Education that will begin July 1. Jack Macica currently holds the seat, but is not running for re-election. The two people running are Amanda Medick and Katie Brunson.