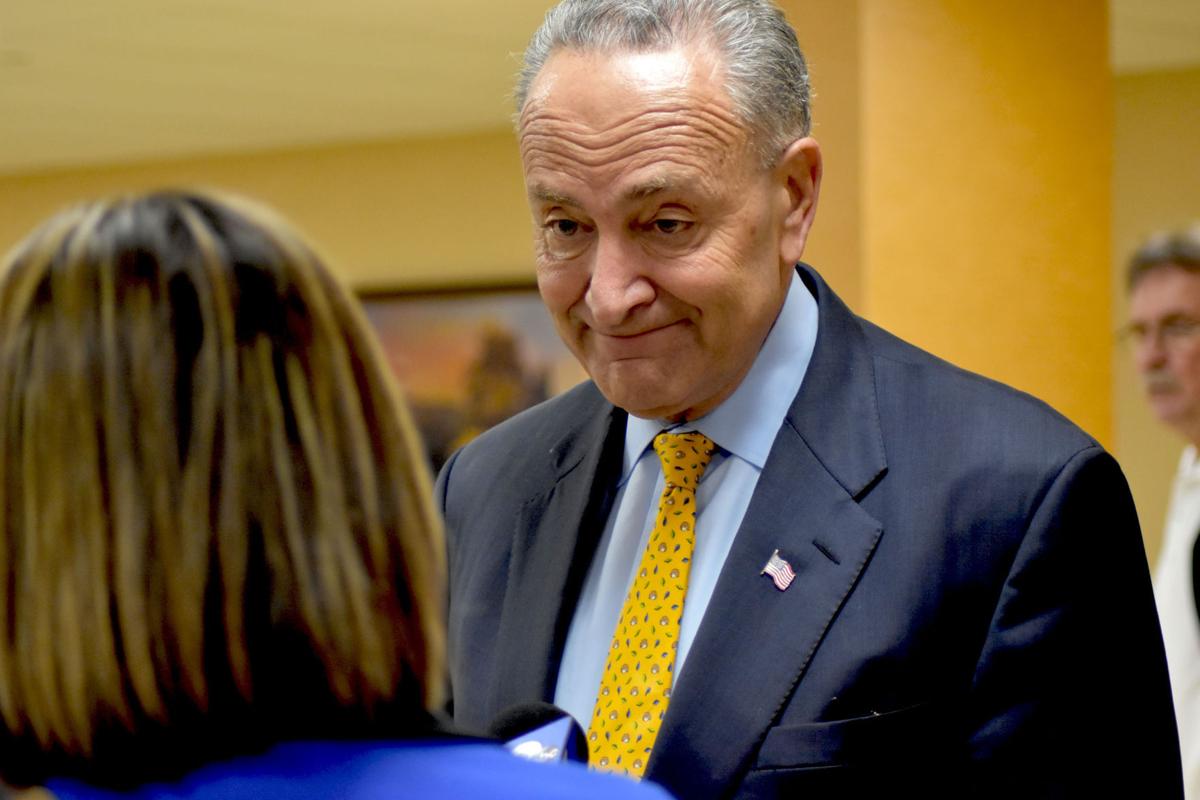 GLENS FALLS — While in Glens Falls on Friday morning, Senate House Minority Leader Charles Schumer, D-N.Y., said he did not receive advance notice of a U.S. military strike on an Islamic State stronghold in Afghanistan on Thursday that killed 36 militants.
According to a news release by the U.S. Central Command, the strike on a tunnel complex in Achin district of Nangarhar province, near the Pakistan border was part of ongoing efforts to defeat ISIS.
Schumer, who was visiting the area to launch an initiative aimed at making sure the nation's children do not lose the protections of the Children's Health Insurance Program, said he is "leary of repeating the mistakes of Iraq."
The strike — a GBU-43/B Massive Ordnance Air Blast bomb dropped from a U.S. aircraft — levied 11 tons of explosives on the militants. And several news accounts in the Associated Press describe the bomb as the largest non-nuclear weapon ever used in combat by the U.S. military.
"This is the right munition to maintain the momentum of our offensive against ISIS-K," said Army Gen. John W. Nicholson, commander of U.S. Forces Afghanistan in the release.
Nonetheless, Schumer said he urges caution, especially with putting troops on the ground.
"We lost 5,000 women and men (who fought in Iraq)," the senator said. "And Iraq is not much better than it was before."
U.S. and Afghan forces have been battling the Taliban insurgency for more than 15 years and military officials said on Thursday that the strike was an important move toward dismantling bunkers and tunnels that thickened the IS defense.
Schumer also said the military cannot put more troops on the ground without the approval of Congress.
"If they introduce the idea of more troops, they have to come back to Congress," he said.
According to the Associated Press, "a series of misdirected U.S. airstrikes in Iraq and Syria and a botched ground raid in Yemen have led to a noticeable increase in reported civilian casualties."
Prior to the Afghanistan strike on Thursday, the U.S. Central Command announced that an airstrike earlier this week had accidentally killed 18 rebel fighters battling IS in northern Syria in the worst friendly-fire incident of that conflict.