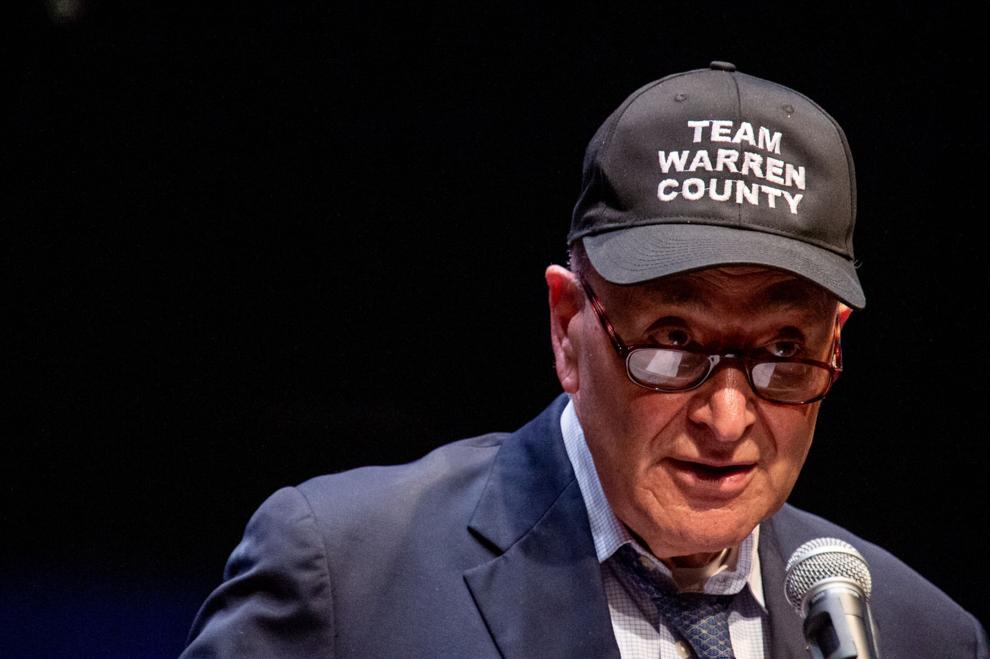 GLENS FALLS — U.S. Sen. Charles Schumer, D-N.Y., made a stop at the Charles R. Wood Theater on Friday to tout the recently passed American Rescue Plan and laid out ways the $1.9 trillion legislation will help those struggling in the Glens Falls region.
Schumer, the Senate majority leader, said the legislation will not only provide much-needed relief for businesses and governments hit hard by the pandemic, but will help stimulate the economy and lift thousands of local children out of poverty.
"It's a historic package that will help just about every person in this region. Every single person, one way or another," he said.
The legislation sets aside billions of dollars in long-sought federal aid for state and local governments, which is expected to be released directly to local governments within the next two months.
Funds can be used to recover lost revenue, as well as for infrastructure upgrades, including water, sewer and broadband. Money can also be used to help struggling businesses and be distributed to nonprofit organizations for housing assistance and other programs to combat poverty.
New York state will receive over $12 billion, while Warren and Washington counties will see $12.4 million and $11.8 million, respectively. Glens Falls is expected to receive $12.23 million.
The Greater Glens Falls Transit system will also see $407,000 in funding, while the Warren County airport in Queensbury will receive $59,000.
But the legislation also provides much-needed relief for restaurants and small venues, which were forced to close their doors last spring in order to mitigate the spread of the virus.
Local school districts will also see millions of dollars in financial support under the legislation, while stimulus payments totaling $1,400 for those earning $75,000 or less will assist those struggling and help stimulate the economy, Schumer said.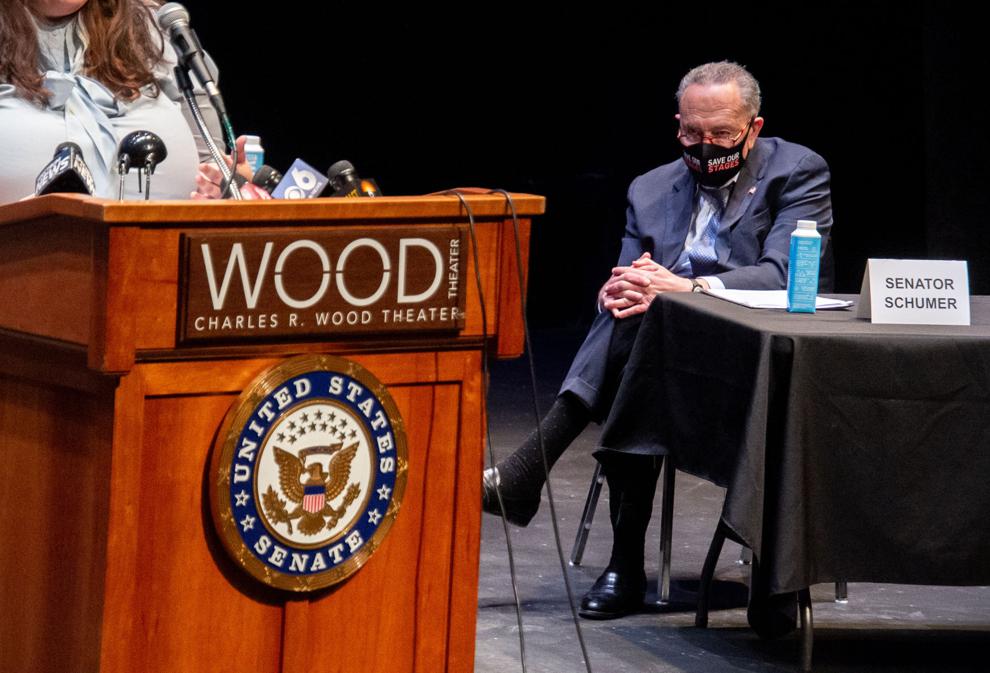 Save Our Stages Act
Also included in the American Rescue Plan is the Save Our Stages program, which Schumer has been championing since last year.
Under the program, venues like the Wood Theater that were forced to close last spring can apply for grants equal to 45% of their gross revenue for 2019.
Schumer said the program will not only save struggling theaters, but will help bolster local businesses that have come to rely on theater patrons.
"Our arts institutions are part of the glue and the life of our communities," he said. "They bring people together. People come downtown, they eat at the restaurants, they walk the streets, they shop at the stores. They're vital."
Emily Murphy, executive director of the Wood Theater, said the theater typically hosts 350 events a year and sells over 30,000 tickets annually. She is planning to submit an application for the program next week and hopes to begin showing movies by the end of the month before transitioning into smaller events like dance recitals.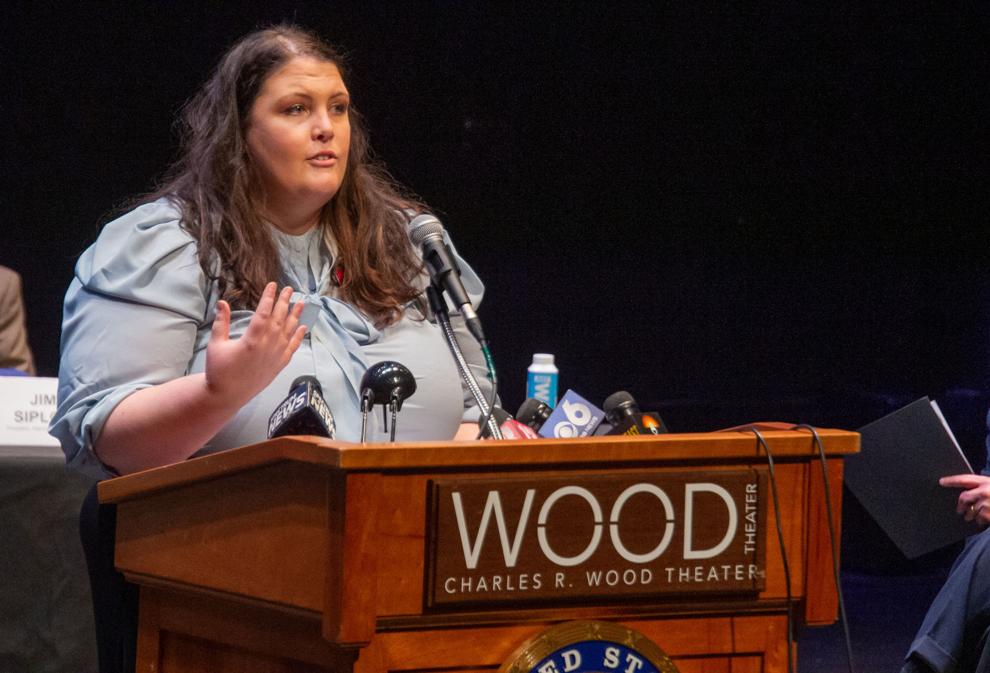 Murphy said the venue expects to receive about $120,000 from the program, which can be used to cover payroll expenses and other expenses needed to reopen the venue, including cleaning supplies and installing a new filter for its heating, ventilating and air conditioning system required under state guidelines.
The theater's three full-time staff members were forced to reduce their hours last year as the venue sought ways to save on expenses.
"We can't even begin to express what a glimmer of hope the Save Our Stages Act was when we first heard about it," Murphy said. "We were at a time when our future and the future of the arts together were just a big question mark and we began to lose hope quite honestly."
Child Tax Credit
The American Rescue Plan also bolsters the Child Tax Credit, increasing the credit for children ages 6 to 17 from $2,000 per child to $3,000. The credit has been increased to $3,600 for children below the age of 6.
Starting in July, single parents earning below $75,000 a year and couples with a combined income of $150,000 will begin receiving a tax credit totaling $250 a month per child for the next year.
Schumer said more than 3.5 million children across the state will benefit from the program, including the estimated 680,000 who live below poverty.
Half of the 14% of children living in poverty throughout the Glens Falls Metropolitan Statistical Area will be lifted out of poverty, according to Schumer.
Schumer said he hopes to tax credit becomes permanent.
"It's one of the things I'd to see extended, absolutely," he said. "If we can keep half the children out of poverty, we can change this country so much for the better."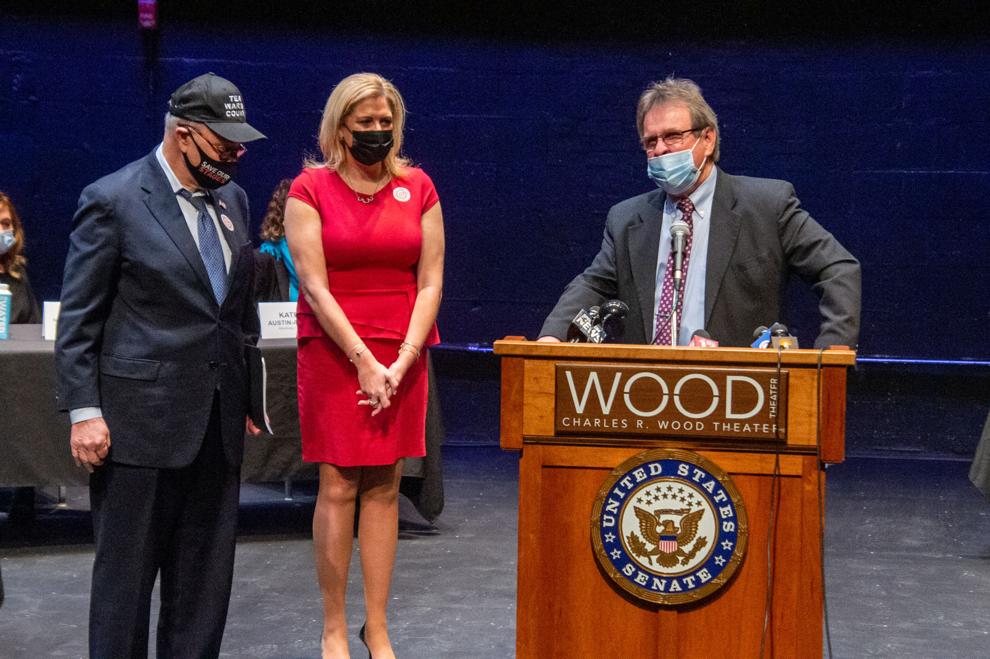 Aid for local municipalities
Glens Falls Mayor Dan Hall said the more than $12.2 million the city is expected to receive under the American Rescue Plan will likely be used to support small businesses and fast track a number of water and sewer projects in various stages of development.
He said he doesn't believe the city will have any difficulty spending the funds, which he's expecting will arrive sometime within the next 30 days.
Exact guidelines on how the money can be used have yet to be revealed, though Hall said he plans to appoint an advisory committee in the near future made up of Common Council members, economic development officials and members of the Adirondack Regional Chamber of Commerce to determine how best to spend the funds.
The city has been able to provide small businesses throughout the city with loans of up to $7,500 using funding received as part of the CARES Act, the first COVID-relief bill signed into law last year.
"We're going to continue on with that," Hall said. "We'll probably, somehow, change that around a little bit to get more people included."