The lights were coming back on late Sunday, as utility crews worked to recover from the storm last Thursday and Friday, which brought high winds and rain to the area.
National Grid reported that less than 1,000 customers in Warren, Saratoga, Essex, Hamilton and Washington counties were still without power as of 8:30 p.m. Sunday, with restoration expected for most by late Sunday night.
Nearly half of the remaining outages were in Saratoga County, where the northwestern portion of the county, including towns of Greenfield, Day, Milton and Edinburg, were particularly hard hit.
Overall, National Grid still had about 1,750 customers without power around New York by Sunday night.
NYSEG reported that eastern Washington County customers that had lost power had it restored by Sunday evening. A total of 57 customers in Essex and Hamilton counties still did not have electricity.
Dozens of out-of-state utility trucks could be seen streaming toward the region on the state Thruway and Northway on Saturday.
The National Weather Service in Albany no longer has any flood warnings for the immediate area. The Schroon River crested nearly 3 feet above flood stage at Riverbank, near Exit 24 of the Northway, which is considered "major" flooding. It will remain above flood stage into late Monday.
Numerous homes along the river in central Warren County have been flooded.
Chester was particularly hard hit by the storm, with many residents on Kelm Pond Road not having electricity for three days.
"We're always the last to be turned on," said Tammy Frasier, of West Kelm Pond Road.
You have free articles remaining.
Frasier said the area always loses power during storms. She has a generator to keep the lights on and showers at work.
The flooding on the road was the worst she has seen in 20 years.
Much of the back of neighbor Jason Peters' property was flooded after a small stream on his property overflowed.
"There was water going over the road and washed out part of my driveway," he said.
The culvert going underneath his driveway has eroded. It is going to have to be rebuilt.
Peters said he is used to some flooding during spring thaw — but nothing like this.
Brant Lake has also flooded a number of lakeside homes as well as part of Jimbo's Club at the Point.
Monday's forecast will be dry and temperatures are supposed to get up to 44 degrees. The next chance for rain is on Tuesday beginning during the overnight hours. Up to a tenth of an inch is possible, according to the National Weather Service.
Olmsteadville Road, Pottersville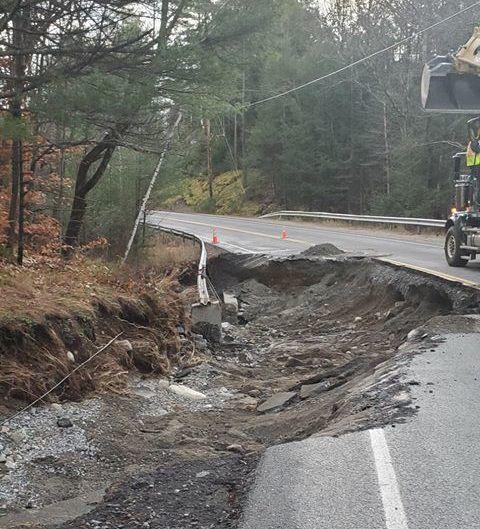 Olmsteadville Road, Pottersville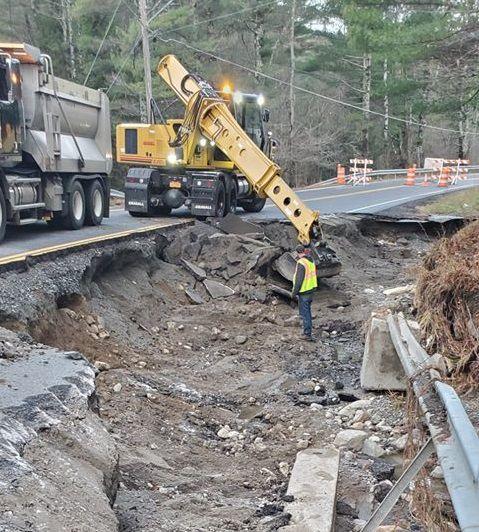 Hague damage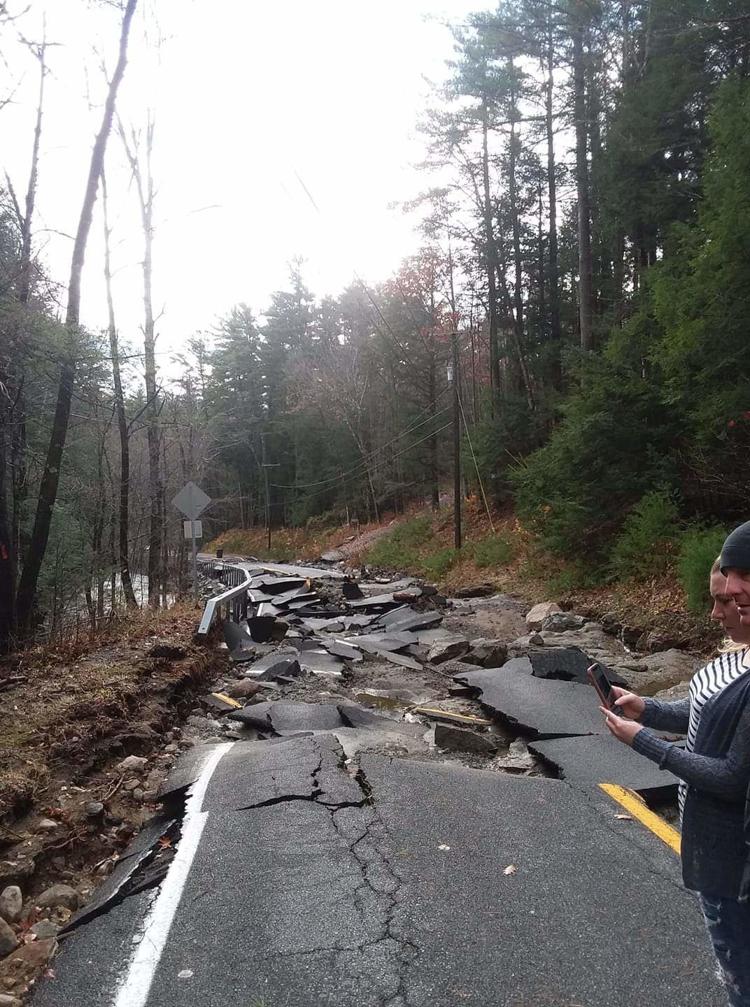 Hague road damage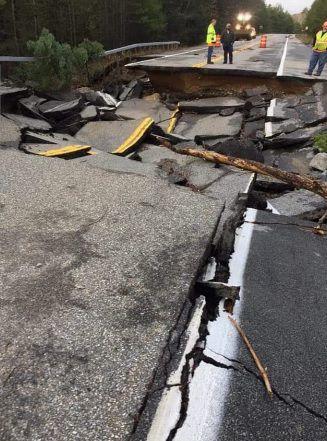 Tree on house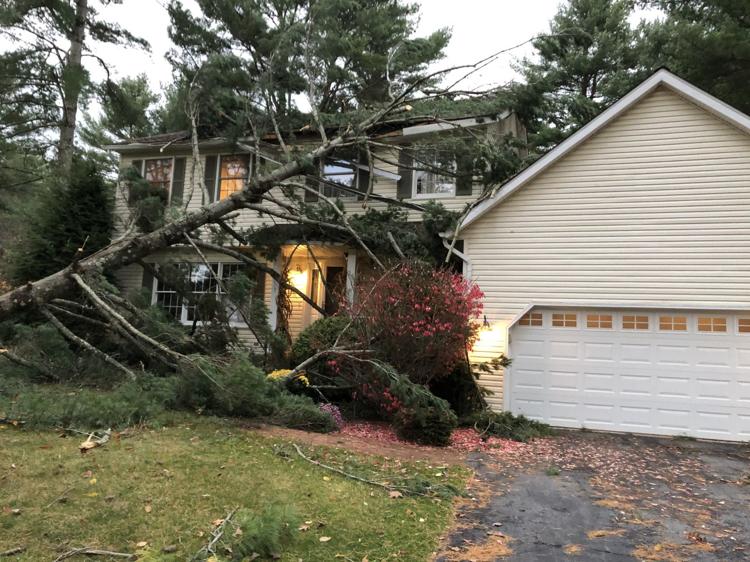 Route 8, Horicon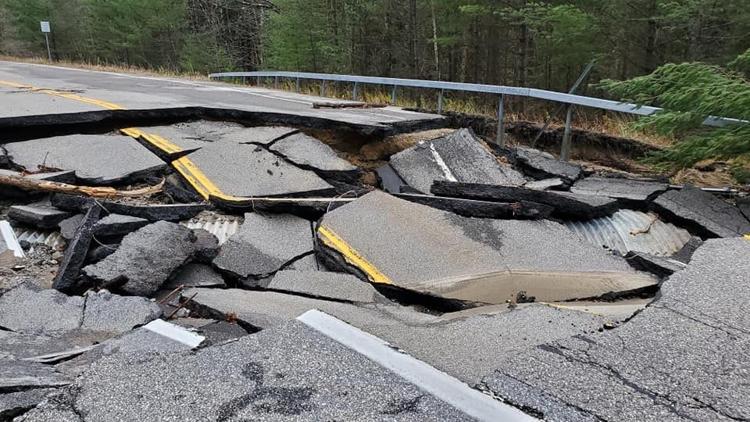 Hudson flooding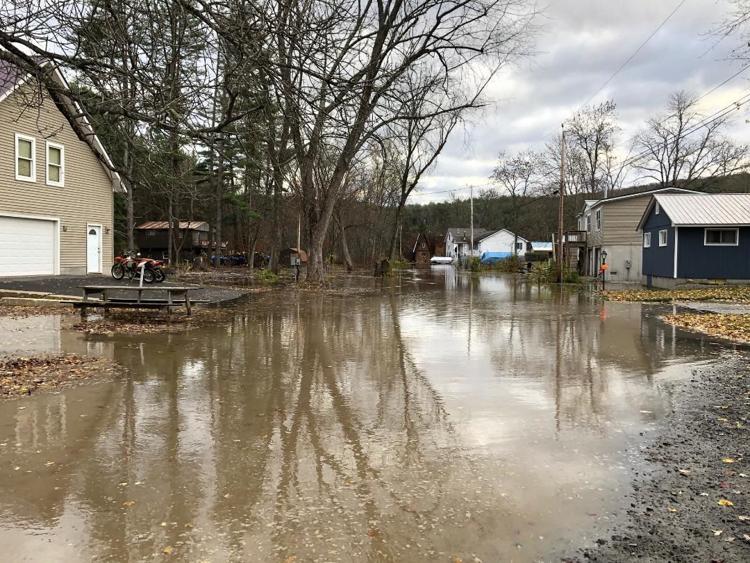 East River Drive, Lake Luzerne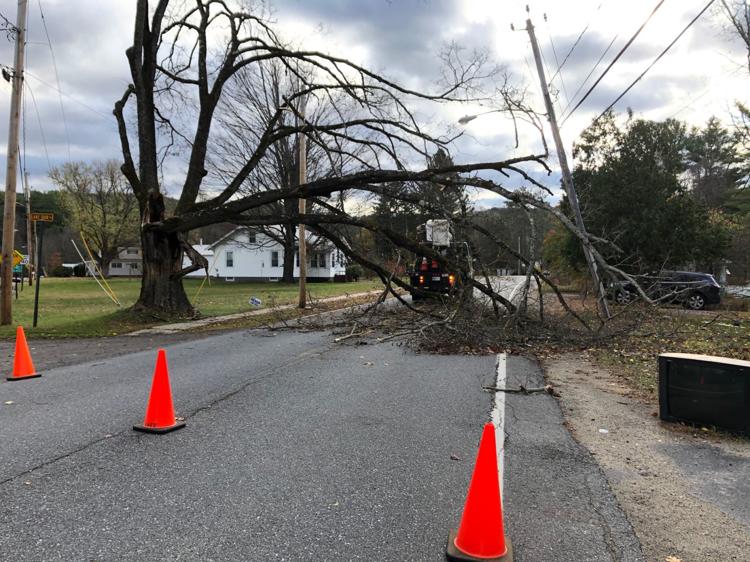 Schroon Lake area road damage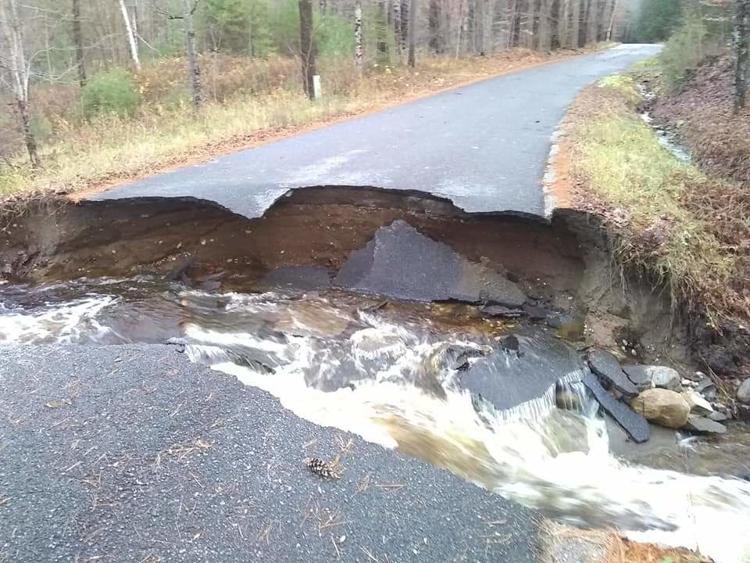 Old Bend Road, Moreau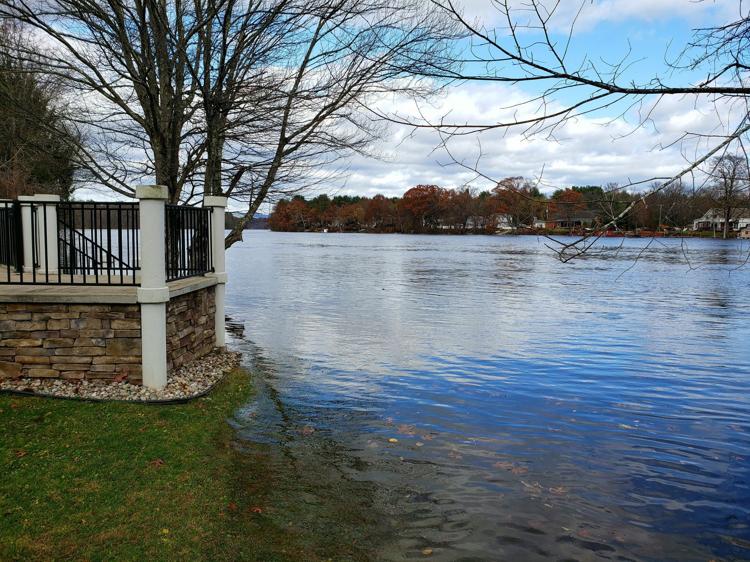 Old Bend Road, Moreau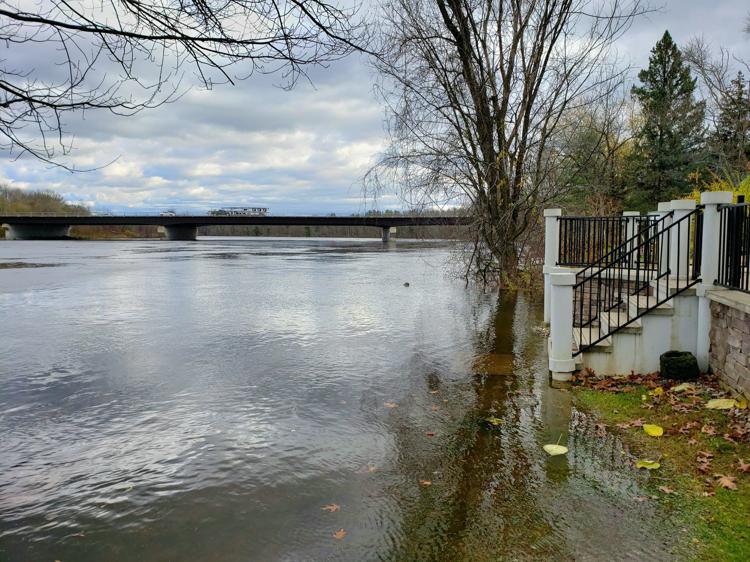 Old Bend Road, Moreau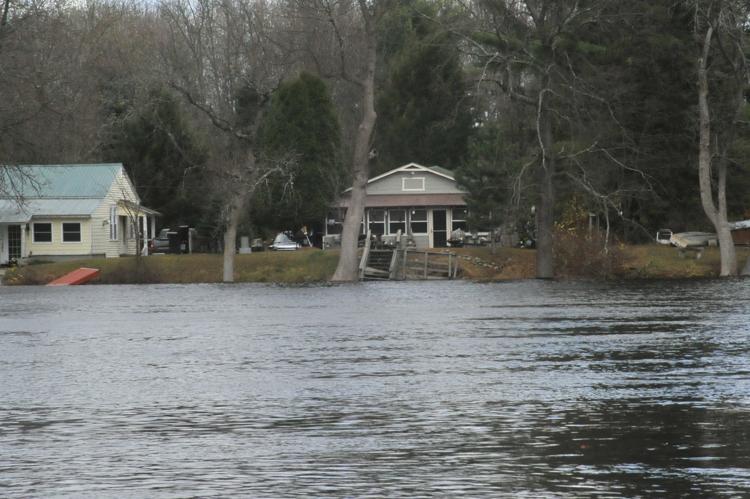 Old Bend Road, Moreau
Old Bend Road, Moreau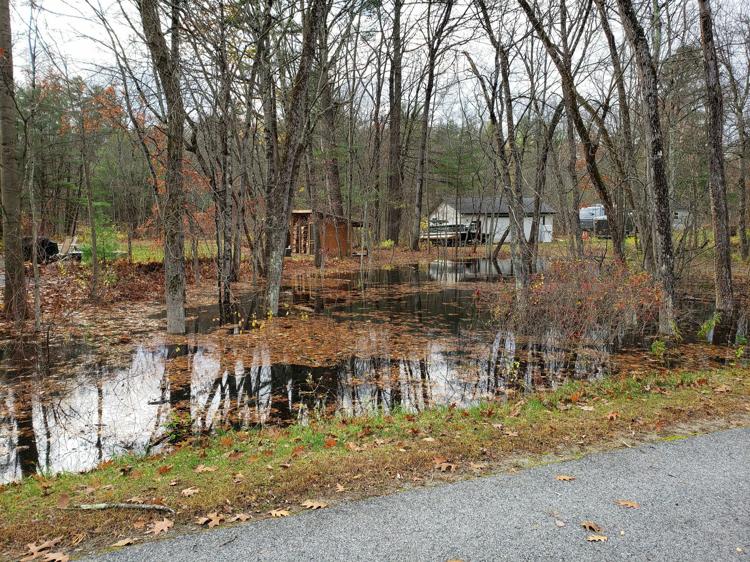 Tree down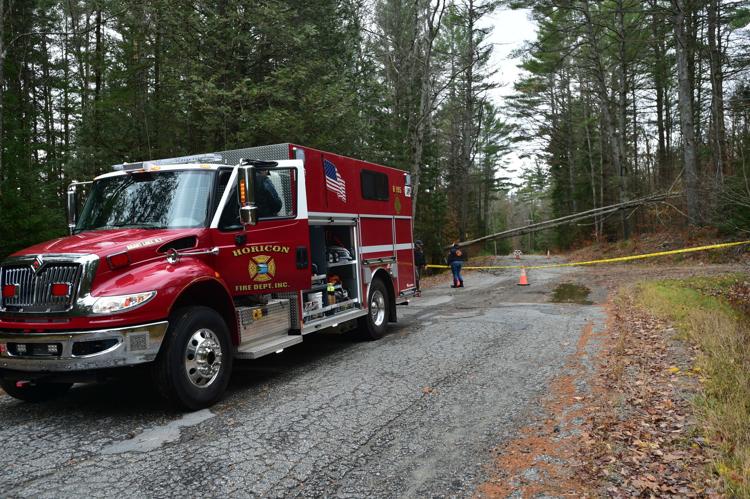 State of emergency