School have reinstated mask policies in response to the latest CDC guidance, but are still waiting for more direction from the state to plan what classrooms will look like in September.
The Centers for Disease Control and Prevention last week recommended that schoolchildren wear masks this fall.
Queensbury had allowed students ages 12 and up to go mask-free for their summer school programs if the provided proof of vaccination. However, Superintendent of Schools Kyle Gannon said on Monday the district brought back the mask requirement for everyone last week.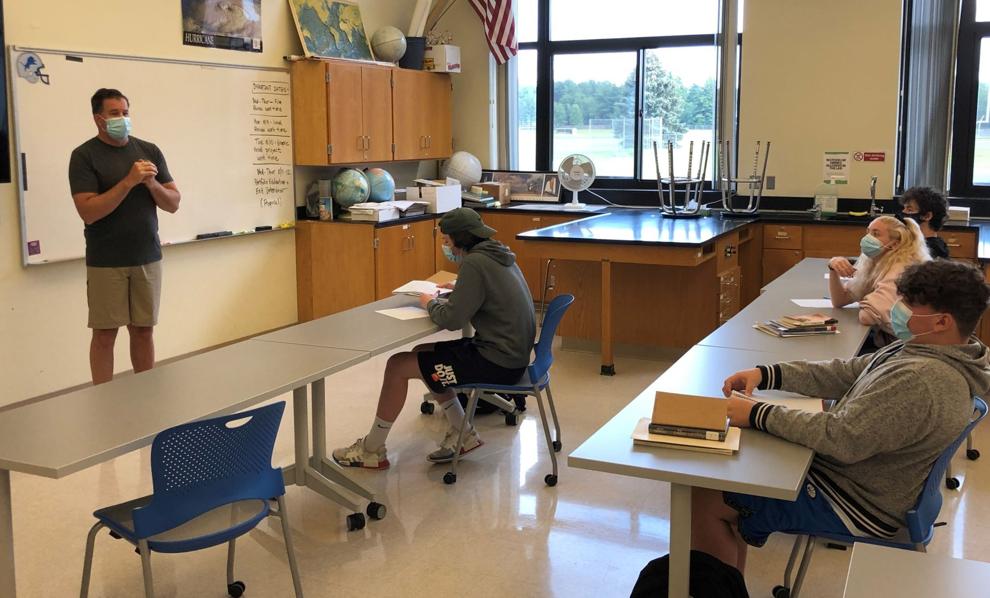 "As we were paying attention to what was going in the world and the CDC guidance, we remasked everyone. It's going well. Kids are used to it, frankly. It's protective in nature and that's what we need. Safety is our first priority," he said.
There are mask breaks built in throughout the day, according to Gannon. People are able to take them off for a short period of time if they are able to stay at least 6 feet part. In classrooms where students are separated by 3 feet, they allow alternating rows to have their masks off.
Corinth Central School also began requiring masks again on Friday for all staff and students inside its facilities, according to Superintendent Mark Stratton.
However, school districts still have little guidance as they plan for the start of a school year that is about a month away.
Warrensburg Superintendent of Schools John Goralski said his district has not made any final decisions for September. School officials are consulting with Warren County Health Services, their school physician and other school districts in the local BOCES.
"Our COVID Team met (Monday) and will continue to meet while we sort through all of the information we have. As soon as we have a clear direction we will get that information out to our families," he said in an email.
Whitehall Superintendent Patrick Dee is frustrated that state officials have not followed suit with specific directives.
"These are public health decisions. I'm an educator. I make education decisions. We need the New York State Department of Health and/or the governor's office to step up and tell us what we should be doing, so we can worry about the academic and instructional component," he said.
Dee said students are going to be returning to campus in less than three weeks for athletics and school districts need answers from the governor.
"At this point, we have nothing to go on other than a whole lot of assumptions. The longer he continues to play ostrich on this, the more difficult this is going to be for schools to have a plan in place," he said.
Cuomo on Monday said mandatory vaccines should be considered for teachers if cases continue to rise.
However, he said he does not have the legal authority to impose mandates on local governments without action of the Legislature.
He also said that hospitals should consider mandatory vaccinations for staff and also encouraged private businesses such as bars and restaurants to adopt policies of only admitting vaccinated people.
Cuomo made his remarks during a news conference announcing that unvaccinated employees of the Metropolitan Transit Authority and Port Authority would also be required to undergo weekly testing.
New York State United Teachers, the state's largest union, put out a statement in response to the governor's comments.
"We have advocated since the beginning of the year that any educator who wants a vaccine should have easy access to one. We would support local efforts to encourage more vaccinations, such as through programs that require that those who are not vaccinated get tested on a regular basis," the statement said.
"But it's critical that districts come up with plans to make testing available on site and at no cost. What we have not supported is a vaccine mandate," the statement went on to say.
Material from the Associated Press was included in this story. Michael Goot covers politics, crime and courts, Warren County, education and business. Reach him at 518-742-3320 or mgoot@poststar.com.