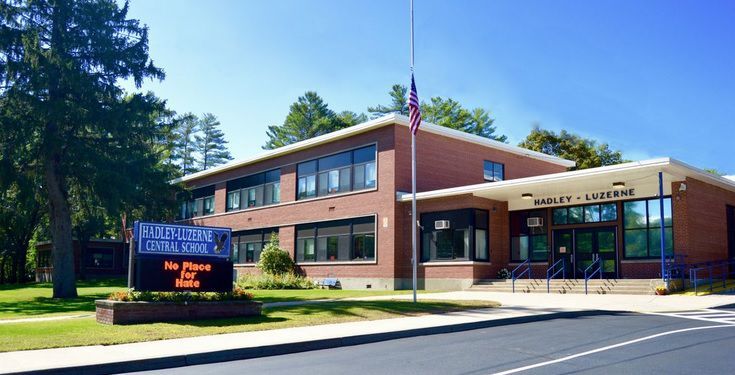 School officials have experienced whiplash during the past year, as they moved from the possibility of massive cuts to being able to add staff and programs to help students recover from the pandemic, thanks to a large increase in education aid in the state budget.
Last year, Gov. Andrew Cuomo was talking about a 20% cut to education aid because of shrinking state revenues. But the budget agreement has ended up increasing school funding by $3 billion to a total of $29.5 billion.
"You compare where we are now to where we were half a year ago, it's night and day," said Brian Fessler, director of governmental affairs for the New York State School Boards Association.
Fiscal equity
Fessler said school districts are grateful for the additional state aid and the money from the federal stimulus package.
The budget contains a $1.4 billion increase to Foundation Aid, the basic amount school districts receive based upon enrollment and their income and property wealth.
Legislators have committed to fully phase in the Foundation Aid formula over three years, according to Fessler.
"That's something that's been an absolute top priority for us since Foundation Aid was implemented almost a decade and a half ago," he said.
Foundation Aid was created as part of a 2007 settlement with a group called the Campaign for Fiscal Equity, which sued the state for underfunding certain schools and depriving some New York students of their right to a "sound basic education."
The lawsuit claimed districts with a large number of minority students were disproportionately underfunded.
The Legislature promised to provide billions more in new education funding over a four-year period. But when the Great Recession hit in 2008, the state initially froze and then, through the gap elimination adjustment, reduced the amount of aid coming to schools.
Fessler said school districts will see a minimum increase of 2% in Foundation Aid. A number of districts will get a 3% increase, based on a funding formula that will benefit rural school districts.
"Every district, regardless of size, or enrollment situation faces increased costs — just like our households do every year. Inflation, even though it's low, still exists," Fessler said.
Federal cash
The state aid increase comes on top of the roughly $12 billion school districts received from the various federal stimulus packages.
Fessler said the federal money could help cover increased health and safety costs associated with the pandemic, including the purchase of personal protective equipment and increased transportation expenses. It will also fund programs to help students make up for lost learning because of the pandemic.
"I anticipate us seeing some extended summer school opportunities for students in much greater numbers than we would usually see in a 'normal' year," he said.
Fessler said he believes districts will use funds for technology, including electronic devices "to continue to move us into the future and to better prepare us in case we're in a situation where remote or hybrid learning continues to be necessary or beneficial going forward."
The money could also be used for upgrades to ventilation systems.
Lowering the tax levy could also be part of the conversation school members will be having, Fessler added.
"Their job is to balance the needs of their students and their school districts against what the local community can afford," he said.
Fessler cautioned districts to be fiscally responsible.
"Even though the stimulus funding represents a significant infusion of funding, it is one-time funding. In a few years, that money will go away," he said.
Groups praise budget
New York State United Teachers President Andy Pallotta said the budget brings hope for a revival in 2021.
"The state is taking the first steps since the Great Recession to fully fund Foundation Aid for K-12 schools, which is a huge boost as districts and educators triage the pandemic-related needs of students and drill down to the underlying academic and social-emotional needs schools were grappling with before the pandemic," he said in a news release.
In addition, he said it is good to see "economic justice" in the budget as the ultrawealthy will pay more in taxes.
However, Pallotta said some items that NYSUT sought were not included, such as a statewide early retirement incentive for employees. Also, after years of flat funding, more money is needed for public universities, colleges and hospitals.
Alliance for Quality Education, founded 21 years ago to push for equitable education resources for minority communities, praised the budget.
"Generations of parents, community leaders and students across New York State, year after year, have led the advocacy to hold New York to the promise of a sound, basic education for every child," said Jasmine Gripper, executive director of Alliance for Quality Education, in a news release.
"Parents, educators and students put their bodies and hearts into this difficult, but necessary fight. This victory shows the power of the people, the power of never giving up, the power of 'we,' and it belongs to all of us."
New York State Council of School Superintendents Executive Director Charles Dedrick said the group is pleased the budget provides a $1.4 billion increase in Foundation Aid, full funding of aid for transportation and BOCES services and allows expansion of full-day prekindergarten throughout the state.
"The budget also assures that federal stimulus funding for education will supplement and not supplant state resources, enabling districts to apply that funding to safely reopening schools, maximizing in-person instruction, and helping students overcome the effects of the pandemic's disruptions upon their learning and personal well-being," he said in a news release.