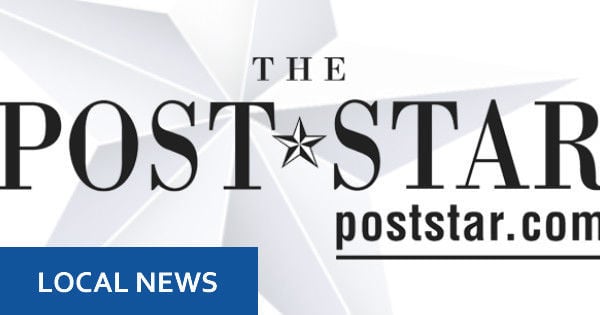 School officials are underwhelmed by Gov. Andrew Cuomo's proposal to increase education aid by $1 billion, saying it is not enough to meet students' needs.
"It simply falls short of maintaining existing programs for public schools in New York state," said Queensbury Superintendent of Schools Douglas Huntley.
Cuomo's budget plan calls for an increase in education aid to $25.6 billion.
Huntley said organizations such as the Educational Conference Board, which is a coalition of parent, superintendent and teacher organizations, have called for a $2 billion increase in school aid — $1.5 billion of that being dedicated to increasing basic aid. The Board of Regents last month requested a $2.1 billion increase.
Huntley also pointed out that the some of the money in the governor's proposed aid increase is being set aside for certain initiatives such as community schools, after-school programs, charter schools and prekindergarten.
"None of those programs benefit Queensbury," he said Wednesday.
Schools are increasingly dependent on state aid because of the constraints of the property tax cap, according to Huntley.
State Comptroller Thomas DiNapoli said Wednesday that the tax levy inflation factor will be 1.26 percent for school districts. Each district's specific cap varies by a formula that takes into account tax base growth and exemptions for capital debt.
Huntley said there also has been no effort by the state to reduce mandates on schools, which drive up the cost of education. New York's special education requirements go beyond the federal requirements. Another cost driver that Huntley cited is the Triborough Amendment to the Taylor Law, which states that the terms of existing contracts remain in effect until new ones are negotiated. Teachers continue to receive their step raises for another year of service.
You have free articles remaining.
Hudson Falls Superintendent Linda Goewey said she is excited for any additional money for education. However, she wants to know the details of how money is going to be allocated to districts.
"I think we're still in a waiting pattern," she said.
Cuomo would provide $428 million more in Foundation Aid, with $50 million of that designated for community schools that provide various community support services. The governor is also providing $35 million more for after-school programs, $5 million more for prekindergarten, an additional $5 million for Early College High School programs and $5 million for other initiatives.
There is also $150 million for a "Fiscal Stabilization Fund," but his budget book does not explain what that is. The Council for School Superintendents said this money would be allocated during state budget negotiations.
Under Cuomo's proposal, school districts would receive the amount of Foundation Aid it received for 2016-17 plus additional money to be determined by a new formula each year, according to a news release.
New York State Council of School Superintendents Deputy Director Robert Lowry said in a news release it is disappointing that Cuomo's proposal essentially repeals the Foundation Aid formula.
Foundation Aid was implemented as part of the settlement of the Campaign for Fiscal Equity lawsuit brought by school districts that said they were underfunded and students were being deprived of a basic education.
The state agreed to pay $5.5 billion in additional aid. When the Great Recession hit, the state froze and then delayed the phase-in of the aid increases. The Alliance for Quality Education said schools are still owed $4.3 billion and Cuomo is proposing increasing Foundation Aid by only $428 million.
The AQE sharply criticized Cuomo for doing away with the formula because it said it would increase the gap in funding between rich and poor schools, which now stands at nearly $10,000 per pupil. It would disproportionally hurt African-American and Latino students.
"Eliminating the use of the Foundation Aid formula would return New York to the old days of basing education funding decisions on political horse trading instead of students' educational needs," said Jasmine Gripper, legislative director for the Alliance for Quality Education, in a news release.
You can read Michael Goot's blog, "A Time to Learn," at www.poststar.com or his updates on Twitter @ps_education.