Capt. Leo Lloyd has some ambitious goals for the Greater Glens Falls Salvation Army, including the possible establishment of a community grocery store.
"It's not easy for residents to get groceries," he said, following the Kettle Kickoff ceremony held last week at the Queensbury Hotel.
Lloyd said a cooperative grocery store would provide jobs for people and meet unmet needs in the community.
Lloyd said it is a concept called "social enterprise."
"We're looking to invest in businesses that can offer education and opportunities for young people, folks who are economically disadvantaged," he said.
These are just preliminary discussions. Among the sites being eyed are the old Rite Aid on Broad Street, which closed earlier this year after Rite Aid was acquired by Walgreens.
Lloyd said he has spoken with Mayor Dan Hall, who took him on a tour of downtown.
Affordable housing sought
A proposal by Habitat for Humanity to build two houses along Hovey Street has gotten a warm reception.
Habitat for Humanity of Northern Saratoga, Warren and Washington Counties would like to buy a dilapidated house at 9 Hovey St. to tear it down and put a new house there and also build another residence on a vacant lot at 3-7 Hovey St. Habitat's leaders would also like to beautify the entire street.
Director Adam Feldman plans to partner with the Open Door Mission homeless shelter to have their clients work on the project, along with BOCES career and technical education students, perhaps.
Feldman told the Glens Falls Urban Renewal Agency at its meeting last week that, since the news came out about his plans, he picked up another potential partner in Curtis Lumber. Feldman explained that the company's vice president, Doug Ford, spoke up at a work force housing committee meeting, saying he is interested in partnering on the project.
"Habitat provides the materials and the piece of property and finds the family, and he will use it as a training center on a private level rather than through BOCES," Feldman said.
There is an extreme shortage of skilled construction laborers, Feldman added. Having skilled workers on the scene will accelerate the project's timeline.
One potential sticking point is a combined $16,000 in back taxes owed on the two properties.
Urban Renewal Agency board member Robin Barkenhagen said he was inclined to have the city pay the taxes, because it is a good project and good publicity for the city to work with Habitat.
Mayor Hall said City Comptroller Susanne Kasitch would have to review the situation.
The board will meet again on Dec. 27 at 4 p.m. in the mayor's second floor conference room.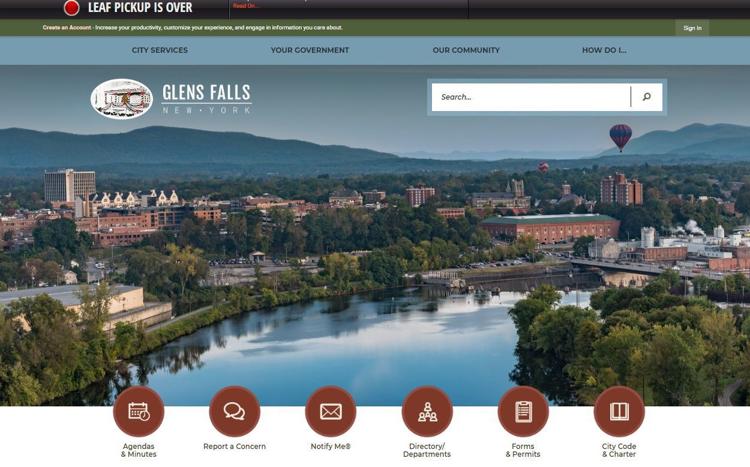 Good feedback
The city debuted its redesigned website last week.
Third Ward Councilwoman Diana Palmer said she has had two constituents reach out to her through the new "report a concern" button, which allows people to alert the city about an issue such as a pothole or a tree problem.
"Both have given me the feedback that they appreciated having an easy way to submit a concern and that they received a speedy response," Palmer said in an email. "I also received positive feedback about the calendar with links to information about upcoming meetings and the spotlight highlighting upcoming community events."
Palmer credited the Technology Committee and a team of city employees for the work that went into the redesign.