MOREAU — A new warehouse proposed for Route 9 will cut the cost of the sewer project by half, sellers announced Tuesday.
In honor of the sale, the sellers have also offered $600,000 to pay everyone's sewer bills for the first year.
A national, name-brand company intends to build a 1 million square foot distribution center warehouse on 25 acres and later develop another 100 acres, said seller Sam Wahnon.
The sale is contingent on sewer being built along Route 9. Without it, the warehouse will not be built. The warehouse would be about 10 times the size of a Wal-Mart Supercenter.
By comparison, the Target warehouse is 1.5 million square feet in Wilton.
The name of the company has not been announced. The purchase was handled by InSite Real Estate Investment Properties, Inc.
Wahnon declined to reveal the purchase price, but said the buyers told him the warehouse would be an $80 million investment and it could employ 200 or more people.
And that would only be the beginning.
"Then they're going to develop the rest, but they have not revealed what that will be," Wahnon said.
The property being purchased is actually two parcels — 93 acres owned by Wahnon and three partners and 32 acres owned by Ed Petrush.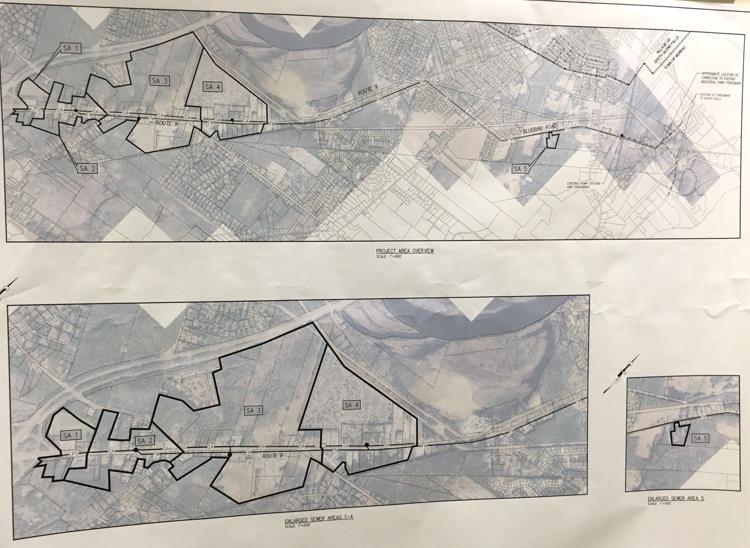 Wahnon has been trying to keep Petrush from giving up on selling his land for years, holding out for the big one. Lately, Petrush has been sweating, worried about whether he could sell before he got hit with the first big sewer bill.
He was thrilled and relieved by the sale. He said he's delighted, but not celebrating yet.
"There's so many things that can go wrong," he said, noting the sale is contingent on the sewer project being built. "When the check is in my hand, then I'll be happy."
He's putting $250,000 from the sale toward everyone else's sewer bills, while Wahnon and his partners are putting in $350,000.
"I know there are people who can't pay the sewer bill," Wahnon said. "The reason we're doing this is to help the people pay the sewer bills. I said a long time ago, at a Town Board meeting, that any commercial seller is going to make a lot of money and that money should be shared."
Town officials are working to figure out how to put the money toward individual property owners' bills.
While Petrush was relieved to finally sell his land, the sale means Wahnon can retire — and win a 35-year bet with his wife.
When Wahnon turned 40, his wife complained to him because his life insurance policy doubled due to his age.
"I told her, there's no money in life insurance. We should take the money we spend on life insurance and spend it on land," he said.
So they did, but she continued to complain as they paid for the land over the course of 10 years and then paid taxes on it for 25 more years. He split the cost with three other partners, so he spent approximately $142,000 in total.
He refused to sell when he got offers to buy just 6 acres or so over the years.
"This property is reserved for major development. I don't care how long it takes," he told them. "Frankly, I'm trying to prove something to my wife. I wanted it to be my retirement. Now I'm 74, I'm ready to retire — and it worked."
Get local news delivered to your inbox!
Subscribe to our Daily Headlines newsletter.