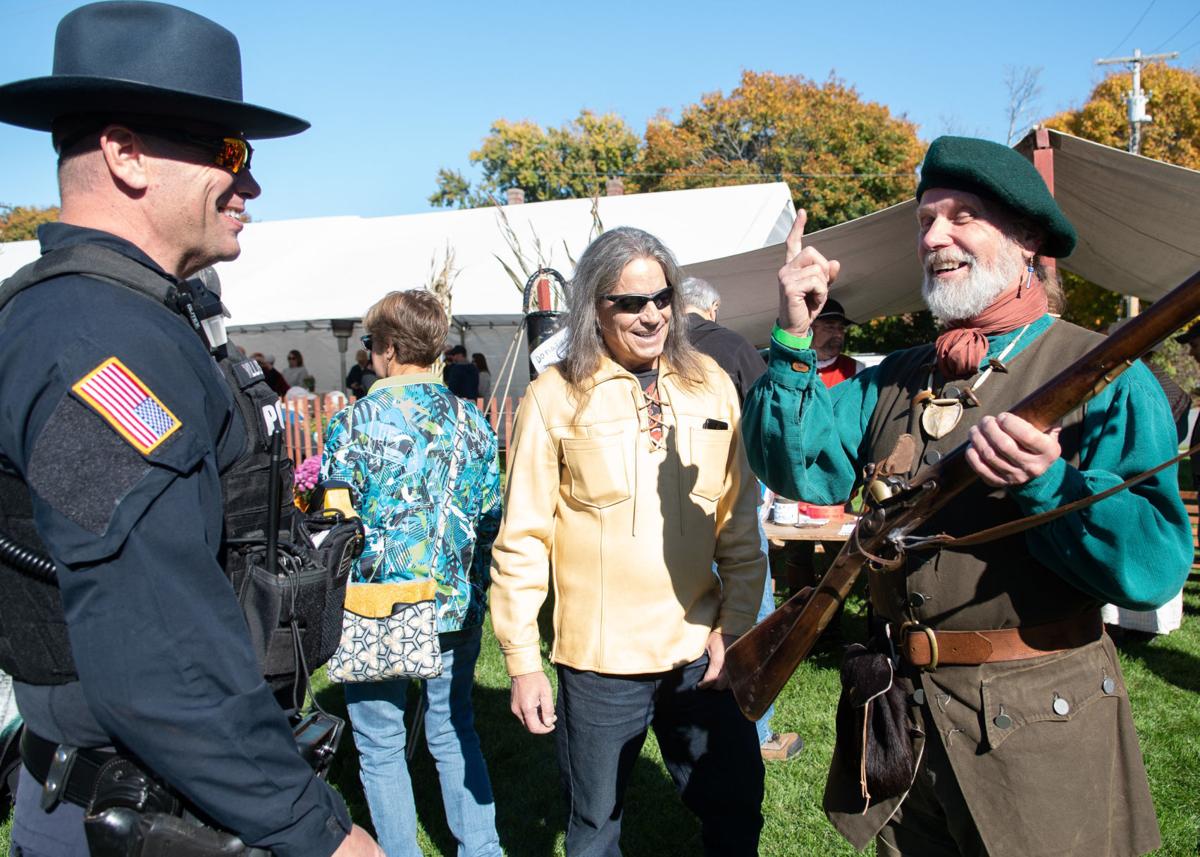 FORT EDWARD — No re-enactors gathered at Rogers Island this year, in part because not enough participants signed up and because the nonprofit running the annual gathering is low on funds.
Ed Carpenter, president of the Rogers Island Development Alliance, said the event will happen next year, and some re-enactors are raising money for it. A few were raising money this past weekend at Locktoberfest, a local spin on Octoberfest.
Typically, the re-enactment of the largest British military settlement from the 18th-century takes place around Sept. 20 and 21.
Carpenter said many of the re-enactors who usually participate were part of Fort William Henry's French and Indian War activities in mid-August in Lake George, and decided against scheduling a second visit to the area.
You have free articles remaining.
LAKE GEORGE  About a dozen men in 18th-century military costumes marched Friday from Fort William Henry in Lake George to Rogers Island in Fo…
The Rogers Island Development Alliance usually spends between $1,500 and $2,500 on the weekend. That goes toward providing port-o-johns, potable water and trash pickup.
"The cost can be hard for a not-for-profit to handle," Carpenter said, adding that's especially true if turnout is low.
To make sure the event can continue in the future, Carpenter said the re-enactment will be held every other year, opposite the years Fort William Henry holds its re-enactment.