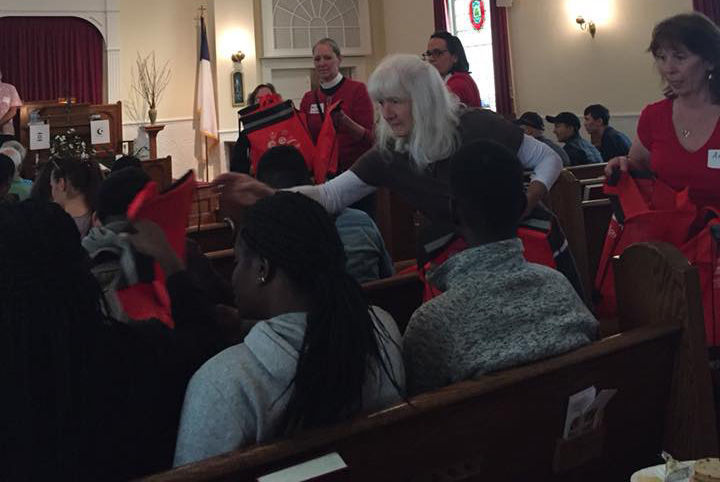 LAKE GEORGE — The Lake George Region Student Connection is trying to make sure the nearly 1,000 international students who come to the Lake George area are not only safe, but also have rewarding cultural experiences.
The connection was revived last year after being dormant for many years. It is sponsored by the towns of Queensbury and Bolton and the town and village of Lake George. The connection has an office at the Lake George Visitor Center.
This year, the Student Connection Committee, made up of business owners, renters and community officials, has been organizing events to make students feel welcome.
More than 80 students attended an orientation dinner held May 22 at Caldwell Presbyterian Church, according to a news release.
Stephanie Fregoe, a member of the Student Connection Committee, said the event was a combination of a meet-and-greet and a chance to let students know what is going on in the area.
"We had some folks from the sheriff's department to talk about safety, which way to walk and bike with traffic. We had local EMS and fire there. The mayor just gave a nice welcome," she said.
Students also met with Lake George peace officers and learned about the local trolley bus system.
Fregoe said the students learned basic safety tips, such as biking with traffic, walking facing traffic and traveling with a buddy.
The Student Connection also purchased bicycle lights.
"We hope that they'll use them if they're walking or biking. A lot of them bike between Great Escape back here to the village," she said.
The Student Connection also handed out backpacks filled with items such as water bottles, hand sanitizer and key chains, according to Fregoe. These items were donated by local business owners and the town of Queensbury, Lake George and Bolton. TD Bank also donated items.
"Any students who come to the area, we'll give them one of the backpacks. It's free," she said.
The Student Connection also wants to make sure that the students are not taken advantage of when it comes to housing, according to Fregoe. They are supposed to have secured housing before they arrive in the United States. However, she said that does not always happen.
"That can be a struggle when they get here, as they try to go from place to place," she said.
There is a housing list on the Student Connection, according to Fregoe.
"One of our big goals this summer is find out where the students are staying," she said, adding that they want to see if the property owners and business owners would let them list that on the website. It would be easier for students to line up housing ahead of time during the winter.
In addition, Fregoe said the Student Connection wants to make sure the students have a good cultural experience. The local churches have put together a questionnaire to find out what types of activities students would be interested in attending.
Fregoe said the group would like the students to link up with host families.
"See if they want to sit and enjoy a family meal," she said.
Mayor Robert Blais said there is a need for more students to fill openings and always a need for more housing. Anyone wishing to house students should call the Lake George Village Hall at 518-668-5771 or Lake George Regional Chamber of Commerce at 518-668-5755.