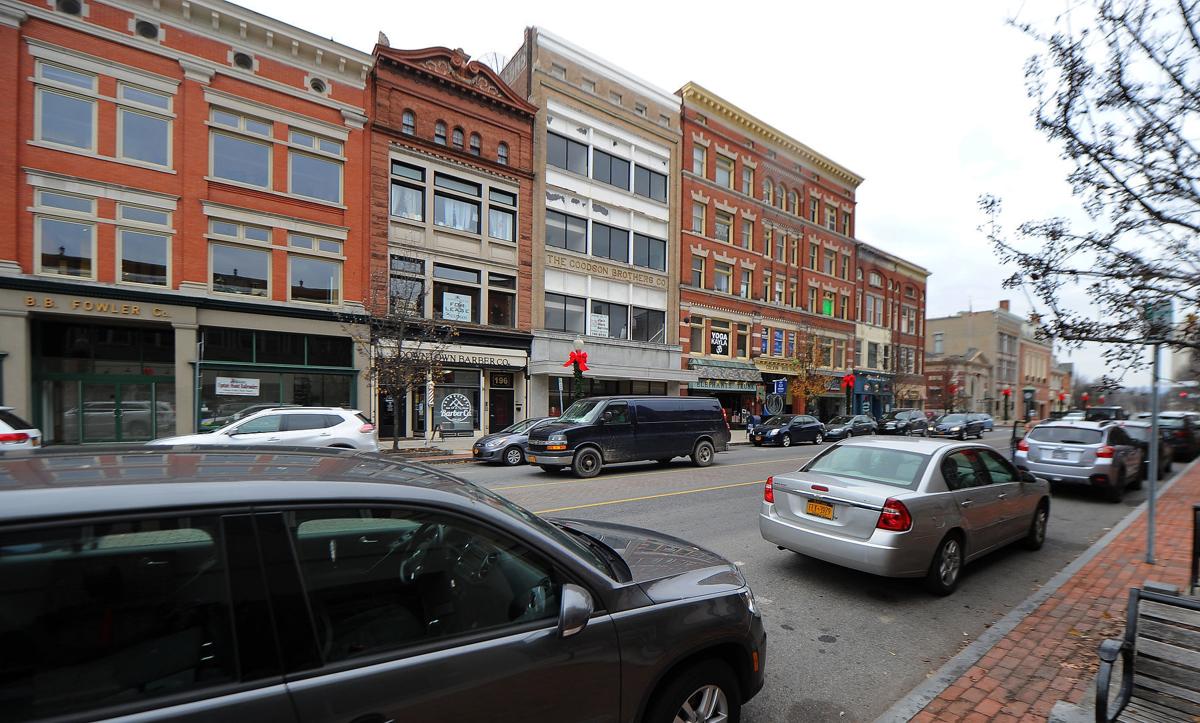 GLENS FALLS — The city of Glens Falls is looking for businesses with the right amount of hustle and drive to compete for a pool of $280,000 in grant money.
Retail and Small Business Development Competition is offering grants for businesses that are starting up or looking to expand. This funding came from the $10 million Downtown Revitalization Initiatives that the city was awarded in 2017.
Mayor Dan Hall, who had come up with the idea for the business competition, said last Thursday at the Glens Falls Local Development Corporation that he was inspired by a cable television show called "Cleveland Hustles." NBA star LeBron James was the executive producer of the show, which awarded start-up money to four businesses that sold handbags, bagels, customized sodas and a yoga school franchise.
Hall liked the idea and thought it would fit in with the redevelopment of downtown, especially on South Street.
"We could help start-up businesses, people with ideas," he said.
EDC Warren County President Edward Bartholomew said the maximum grant award is $40,000 for retail businesses and $30,000 for other businesses.
It is technically a loan, but if the business complies with the terms of the agreement, there is no repayment. The business must provide 25 percent in matching funds.
The purpose of this program is to attract and help new or expanding businesses, according to Bartholomew.
"This is not for somebody relocating from the town of Queensbury to the city of Glens Falls. That's not economic development," he said.
Councilwoman-At-Large Jane Reid, who serves on the LDC, said the goal is to promote daytime foot traffic.
Board member Todd Feigenbaum said more professional businesses are needed that will have people working and shopping downtown.
"We want to see a bunch of new businesses that will make the daytime part of downtown more vibrant," he said.
Restaurants initially were not going to be eligible. Board member Judy Calogero said starting up a new restaurant is very expensive with the purchase of equipment.
Bartholomew said he is going to take a second look at that.
To be eligible, the business must be starting up in the Downtown Revitalization Initiative area, already in that area or moving to that area.
Among the eligible categories are general merchandise retail, specialty foods/grocery, healthy and affordable products, farm food manufacturing/retail, hardware, bookstore, boutique apparel, shoe store, electronics, phone and computer store and other goods.
Applicants need to submit information about their business, a business plan, description of the project and the number of jobs to be created within a three-year period.
More information about the program will be posted on the Greater Glens Falls Local Development Corporation's website at glensfallsldc.com.
The deadline is 5 p.m. March 16 to apply. The applications can be submitted in person or mailed to EDC Warren County, Travelers Building Suite 101, 333 Glen St., Glens Falls, NY 12801 or emailed to ebartholomew@edcwc.org.