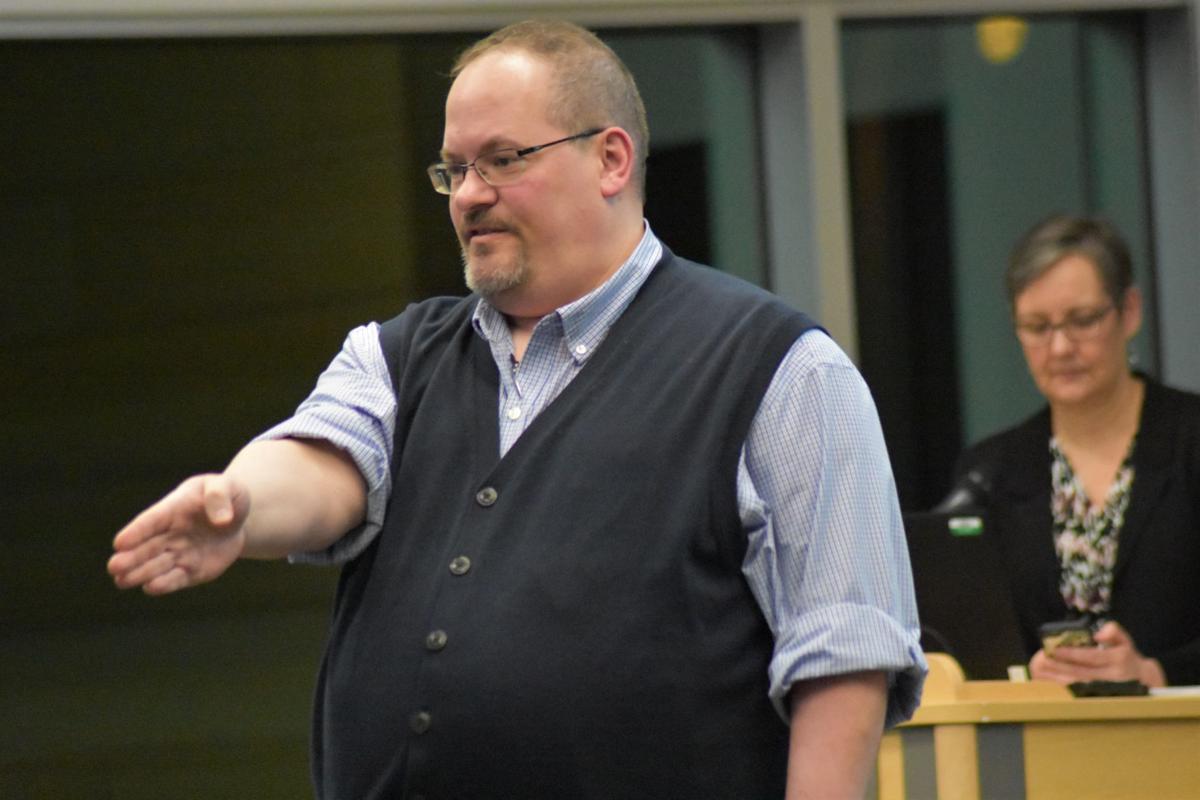 QUEENSBURY — For over an hour Thursday night, area residents expressed concerns about Warren County cancer rate data presented by state Health Department officials at SUNY Adirondack.
"Overall, your study has been very dismissive of things because we haven't done enough research and there hasn't been enough testing," said Tracy Frisch, founding president of the local Clean Air Action Network, referring to the Health Department's focus on smoking and obesity instead of carcinogens in the air and water as a leading cause of the high cancer rates in the county.
"We have tens of thousands of man-made chemicals and only a few hundred have been adequately tested," Frisch continued. "If we are to wait until all this testing has been done, we will all have cancer, we will all have multiple forms of cancer."
After analyzing why Warren County has a higher overall rate of cancer, the state Department of Health came to one conclusion: everyone needs to stop smoking. Now.
The cancer study's lead investigator, Barbara Wallace, presented findings to about 60 interested residents related to cancer incidence data collected by the state's cancer registry that was comparatively applied to Warren County and three other New York locations. Those locations included the Centereach, Farmingville and Selden area (Suffolk County); Staten Island (Richmond County) and East Buffalo/Western Cheektowaga (Erie County).
According to Wallace, in the five-year period from 2010 to 2015, Warren County had the highest overall cancer rates for the entire state.
"We asked, what's different about Warren County?" Wallace said.
Spurred by Gov. Andrew Cuomo's Cancer Research Initiative announced in October 2017 at Glens Falls Hospital, the state Health Department study examined cancer trends and the potential causes of cancer in the regions of the state with the higher cancer rates.
The Warren County study was narrowed to examine incidences of nine types of cancer, including oral, colorectal, laryngeal, lung, brain and other nervous system, thyroid, esophageal, melanoma of the skin and leukemia, Wallace said.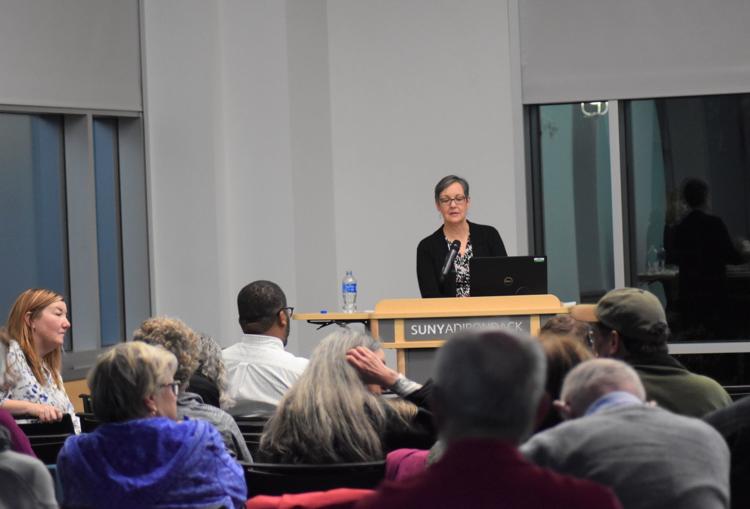 Among the findings, Warren County's oral cancer rates were at least 33 percent above the rates for the state, excluding New York City, from 1996 to 2015, with the most significant jump between 2010 to 2015. Wallace said that 60 percent of the reported thyroid cases in the county were men ages 50 to 64.
Pointing to smoking as part of the cause, Wallace said that about 58 percent of oral cancer cases reported to the cancer registry were either current or former tobacco users.
Additionally, Warren County's incidence of human papillomavirus-associated oral squamous cell carcinoma was significantly higher relative to the state, excluding New York City.
Cancers of the brain and central nervous system rates for Warren County were elevated for all age groups, but only significantly higher among persons under age 20.
Thyroid cancers, primarily among women, have been increasing in New York, Wallace said.
"The rate is going up faster in Warren County than the rest of the state," Wallace said, adding that the increase was in the smaller tumors. To further explain, she said that these small tumors are often discovered incidentally in other testing and they may have been cancers that would sit there for years and never cause any symptoms.
Current and former tobacco use, poor nutrition, alcohol consumption and HPV infection were found to be likely contributing factors in the higher incidence of various cancers, Wallace said.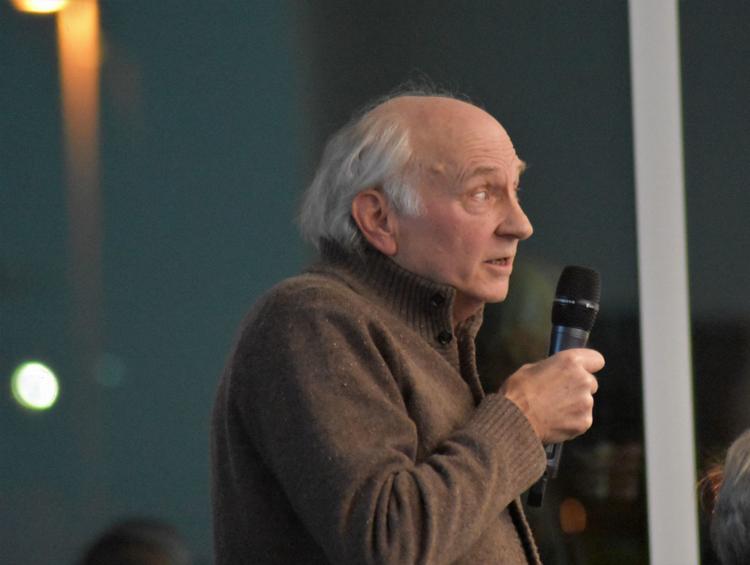 Different views
Many attending the meeting expressed a different view during a lengthy question-and-answer session following Wallace's presentation of findings.
One man said that he input all the data into a spreadsheet to make sense of it.
"Warren County stands as an outlier," said Paul Hancock, referring to smoking data. "There has to be some other explanation than smoking."
Local resident Richard Haas said working with the community could help the Health Department find real explanations.
"It is hard to understand how the Department of Health could publish a study about a significantly industrial area, say it has the highest incidence of cancer and shrug their shoulders in ignorance about what might cause that," Haas said. "They actually suggest that the region must have higher alcohol consumption, higher smoking rates or more obesity than the rest of the state as though that explains higher cancer rates. Duh."
Several in attendance talked about family members lost to cancer, and many pointed to examples of entire neighborhoods diagnosed with cancer and their relationship to environmental toxins.
"We know here in Warren County, a large percentage of our manufacturing consists of some of the dirtiest industries in the world," said Stephen Baratta, who sits on the Glens Falls Zoning Board. "How well did you monitor those facilities and the area around the facilities.
"It sounds to me that you are admitting that you really don't know what caused this, but you are blaming it on cigarettes and you are blaming it on people's lifestyle," Baratta continued. "That just does not sound like sound science."
One woman recounted how, in the late 1970s, former Crandall Public Library Director Christine McDonald began mapping cancer deaths by street.
"One was River Street near Ciba-Geigy," the woman said, referring to the pigment plant that closed in the late 1980s off Lower Warren Street in Queensbury. "None of that is reflected in that report."
Prevention strategies
Based on the results of the study, this plan has a primary focus on adopting strategies to improve healthy eating and to reduce tobacco use and alcohol consumption in the area, Wallace said.
The governor's initiative, aimed at identifying interventions that support healthy lifestyles, includes a Community Cancer Prevention in Action grant opportunity of $225,000 annually for up to three years to support local cancer prevention interventions, for a total of $675,000, Wallace said.
"I am directing DOH to put a plan in place to address the challenges rural communities face, and immediately implement new measures to help curb Warren County area's high cancer rate," Cuomo said in a Thursday news release.
Near the end of Thursday's meeting, Haas likened the current Warren County situation to the Love Canal, the Niagara Falls industrial disaster that forced the permanent evacuation of an entire community. Families and public schools were sitting on 21,000 tons of industrial waste dumped from a company in the 1940s and 1950s that began bubbling up into homes and yards, and entire blocks of people were dying of cancer.
"I just want to encourage you to take this opportunity to explore this further," Haas said. "Cancer isn't the only problem. There is more going on."
Kathleen Phalen-Tomaselli covers Washington County government, agriculture, arts and entertainment and other news for The Post-Star.
Get local news delivered to your inbox!
Subscribe to our Daily Headlines newsletter.