Al Stewart could see the red raspberries on his Argyle berry farm respond after last weekend's rain.
The raspberries at Stu-Berry Acres improved virtually overnight from the rain at the end of a prolonged dry spell, fattening up nicely during prime picking season, he said.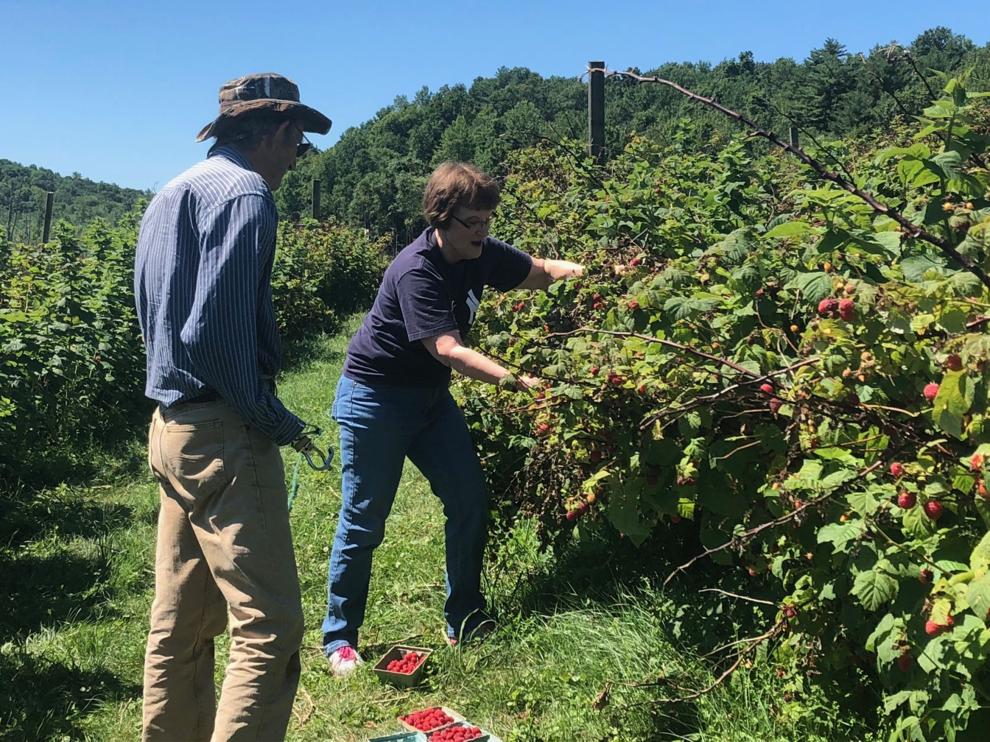 No one has to tell Stewart and the remainder of the region's farmers that parts of Warren and Washington counties are officially in a drought.
The U.S. Drought Monitor on Thursday listed northern portions of Washington and Warren counties as suffering from a "moderate" drought, while the remainder of the region was deemed "abnormally dry."
A weather pattern change for next week that should bring more chance of rain was welcome news to those who need the water. But until then, the unrelenting summer sun that has dominated this month continues to dry things out.
Hay, corn and vegetable crops are all at crucial stages of their development, and the lack of water this spring and summer has stunted them in some parts of the region.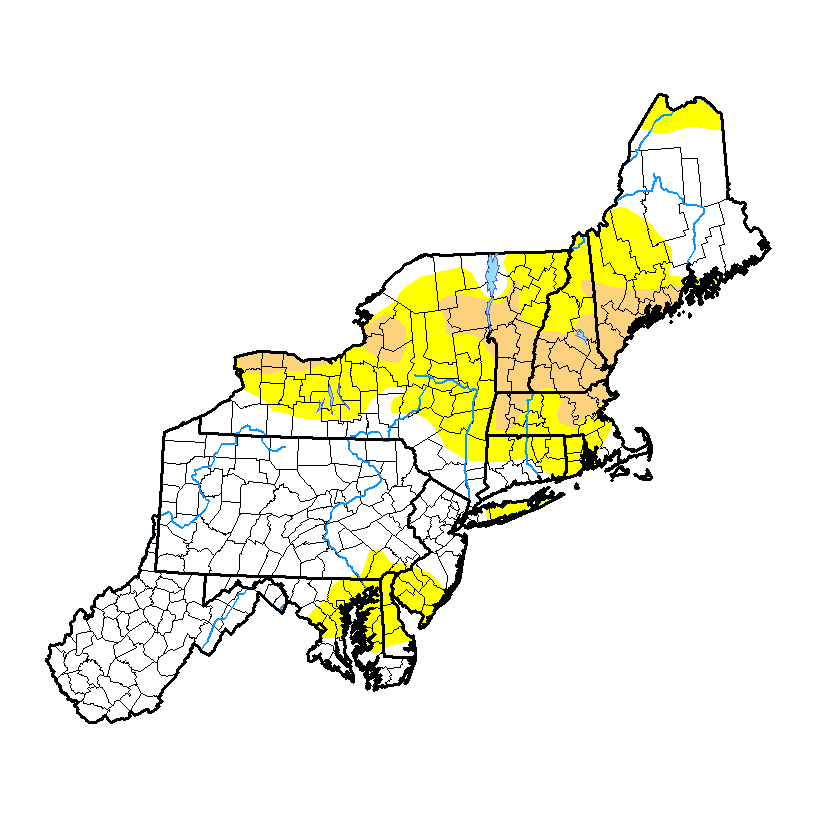 Kim Tremblay, field adviser for Washington County Farm Bureau, said the second cutting of hay suffered in some parts of the region, but the hit-and-miss thunderstorms of the last few weeks have provided enough water to keep most crops going. Many farmers have had to turn to irrigation to supplement the lacking rain.
Most farmers seem to be managing through the dry spell, but it will have an impact if it continues much longer, Tremblay said.
"The rain in the forecast for next week is mission critical at this point," she said.
Rain since June has been well below normal in and around Glens Falls, with the National Weather Service in Albany saying that the rainfall totals at the agency's reporting station in Queensbury had registered about two-thirds the normal amount for the period. But a lot of that has come from thunderstorms that missed parts of the area, so some areas have been drier.
Ray O'Keefe, a meteorologist with the weather service, said a pattern change that will bring tropical moisture from the south to our region will likely change the precipitation outlook starting around Sunday.
"Next week we are looking at a more rainy pattern," he said.
It's not just farm fields where the impact is being felt. The region's streams are all well below normal, some approaching record lows, and the extreme heat has pushed their temperatures to levels that can be lethal for trout that need cold water to survive.
Jim Pinhiero, a fisheries biologist with the state Department of Environmental Conservation in Warrensburg, said he has not heard any reports of trout mortality in the region so far this summer, "but it is not out of the realm of possibility."
"We know some of our trout ponds are really warm," Pinhiero said.
Lance Durfey, the DEC's Ray Brook-based regional fisheries manager, also said he has not heard any reports of trout mortality in the region so far this summer.
Durfey said the water levels and temperatures are "stressful" for trout, and anglers should refrain from stressing them more by fishing them until conditions change.