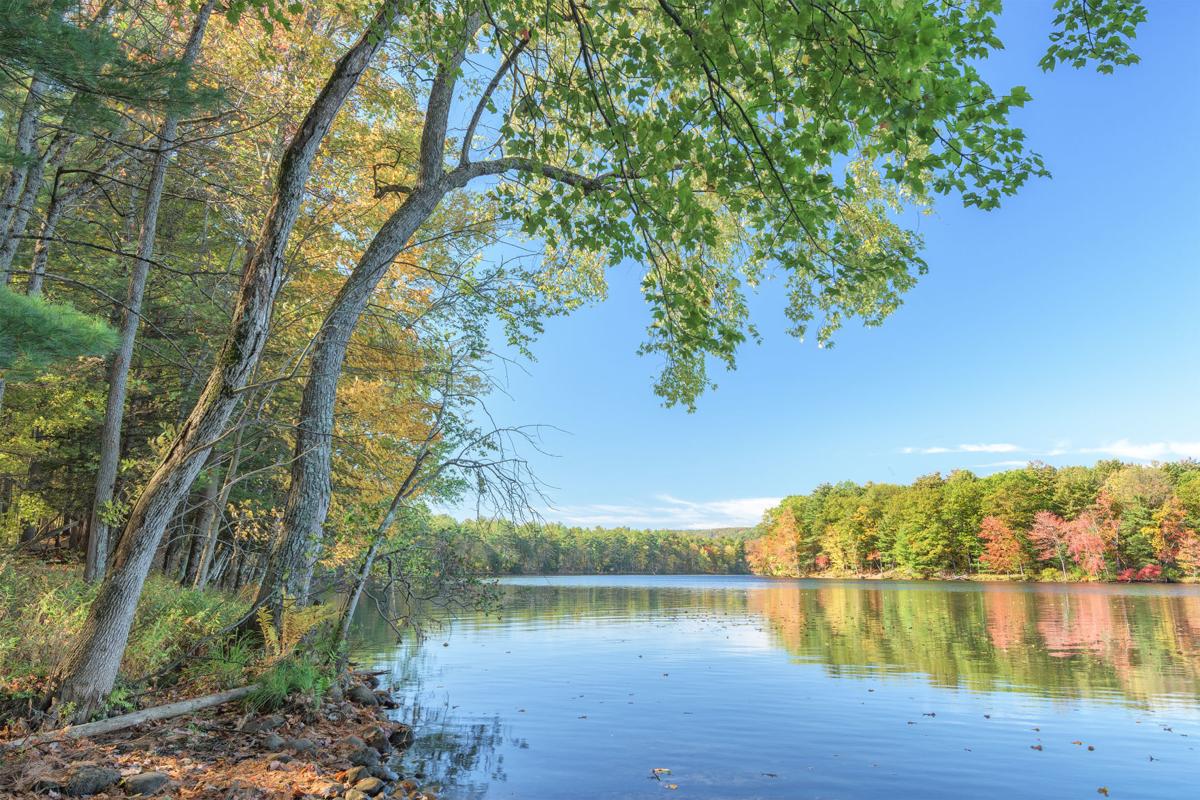 MOREAU — Moreau Lake State Park is preparing to expand after the Open Space Institute announced Friday that it had purchased 890 adjacent acres of what was known as the Smith Farm.
Its purchases over the years, including this one, have helped triple the footprint of the park.
The $1.4 million parcel purchased from Finch Pruyn Timberlands includes forestland, wetland and two miles of Hudson River frontage. It will eventually be transferred from the institute to the state park using Environmental Protection Funding, according to a news release. The Smith Farm name stems from a Quaker colony that lived there in the mid-1800s.
The newly protected land is also part of the town of Moreau's plans to develop the Hudson River Trail for runners, walkers and bikers connecting Moreau Lake State Park to downtown Glens Falls. It is also part of the Palmertown Range Master Plan, a conservation and recreation road map connecting Fort Ticonderoga to Saratoga Springs.
"This is fantastic news and the OSI is to be commended for all its efforts to protect this forested land while working to create publicly accessible trails," said Moreau Town Supervisor Todd Kusnierz in a release. "This will enhance recreational opportunities for Moreau residents and surrounding communities for generations to come."
The trails will also be part of a larger map for horseback riding at Moreau Lake State Park, as Saratoga County plans for an equestrian trailer parking area. The state Office of Parks, Recreation and Historic Preservation said the new property will provide countless recreational opportunities for visitors.
MOREAU — A plan for recreational development in the Southern Palmertown area calls for Mt. M…
"Moreau Lake State Park is a breathtaking, natural landscape where individuals and families can enjoy nature's bounty — dense forests, rocky ridges and sparkling lakes," said Kim Elliman, president and CEO of the Open Space Institute, in a news release. "OSI has been vested in protecting this landscape for more than 20 years. With the conservation of the Smith Farm property, OSI continues to cultivate a partnership with the community of Saratoga County that will serve the wildlife, residents and visitors of the community for years to come."
Besides this latest land acquisition, the Palmertown Range Master Plan is looking to convert Mount McGregor Correctional Facility into a resort and maple syrup production area. The master plan is created by Saratoga PLAN (Preserving Land and Nature) with the help of Open Space Institute and Alta Planning and Design. For more information, go to saratogaplan.org.
Get local news delivered to your inbox!
Subscribe to our Daily Headlines newsletter.