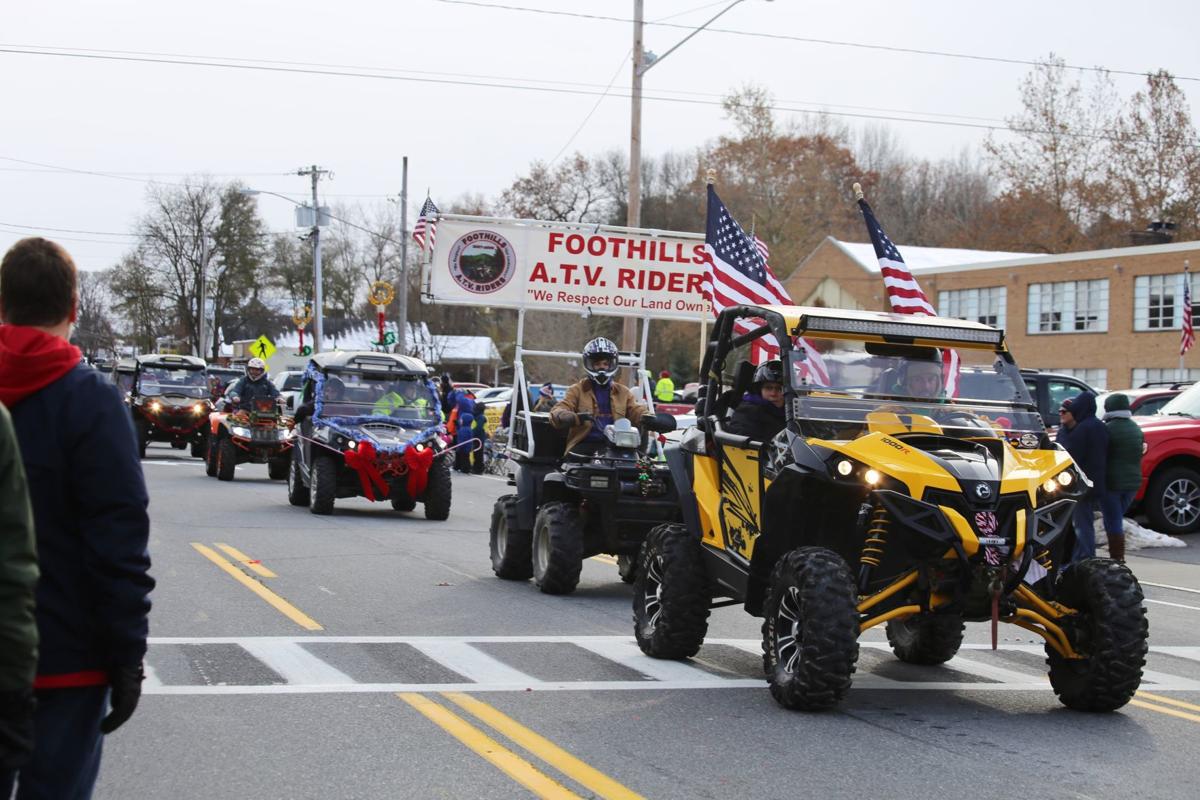 The Adirondack Council and other groups said Monday that they want the state to pass stricter laws around all-terrain vehicle use in the Adirondack Park, but some think the call is unnecessary.
The council believes ATV use is harming the park and puts people's safety at risk. In a report released Monday, the council said penalties for riders on trails not designated for ATV use are too low or nonexistent.
State forest rangers are responsible for patrolling more land, too, and enforcement proves a challenge, the council added in a news release.
"ATV violations are the largest source of citations issued by the Ranger force today," said Scott van Laer, director of the New York State Forest Ranger Benevolent Association, in a news release. "As police officers, our sworn duties are not only to safeguard human life, they are to steward the state's magnificent environmental resources. Without further controls — a complete ban would be best — we cannot fulfill that."
In addition to the potential damage to the environment, the Adirondack Council is concerned about public safety. Some local governments have passed vehicle and traffic laws allowing public roads to be open to ATVs when connecting two trails.
While New York law allows children as young as 10 to operate an ATV by themselves, the council said it's concerned about children driving alongside cars.
Other groups, including the Adirondack Mountain Club, Citizens Campaign for the Environment, and Protect the Adirondacks, have voiced similar opinions in a news release.
Peter Bauer, executive director of Protect the Adirondacks, called illegal ATV use "a continuing scourge across the public Forest Preserve. ... These machines are marketed for wild riding to make the mud fly and to chew up the forest. The state of New York needs to pass legislation that protects public and private lands from ATV damage."
The Adirondack Park Local Government Review Board thinks the report and push for stricter legislation is an assault on a way of life in the park.
"This park belongs to all of the people of the state of New York, and all of the people in the state of New York have different ways of recreating," said Gerald Delaney, executive director of the Review Board. "It (the report) basically looks like an all-out assault on ATVs."
There are several bottleneck areas in the park, he said, where local government vehicle and traffic laws allow ATVs to connect between trails. Getting rid of that option limits an already limited recreational activity, he said.
Delaney said people who are of retirement age tend to use ATVs. It gives them an opportunity to recreate in the park in designated areas.
He also took offense to the Adirondack Council's suggestion in the report that ATVs are unsafe for children, when there are several ATVs manufactured specifically for them to safely use.
"If we are going to attack part of the culture of the Adirondacks, rural America, then perhaps we should be completely forthcoming with all of the facts," Delaney added.
He would support higher fines, if the state Department of Environmental Conservation "actually feels that there is a problem, and it needs to be corrected because there's been too much time spent chasing ATVs on the trails, illegal trespassing."
Land Conservancy welcomes new member
Paul Cummings, a senior planner and project manager at The Chazen Companies, was appointed to the Lake George Land Conservancy's board of directors, according to a news release.
Cummings brings a varied background including skills in mapping, visualization and data management, Geographic Information Systems and work with land trusts, nonprofits and municipalities.
Executive Director Jamie Brown said he's excited to have Cummings on join the board.
"He brings a wealth of knowledge and experience related to planning and land use, but more than that he brings a real love of lake and connection to this place," Brown said in a release.
Cummings also grew up in Bolton. Many of his family members still reside there, and he owns a second home in Basin Bay.
"I believe serving on the LGLC's board of directors will provide me with an opportunity to play a meaningful role in helping to preserve Lake George so that my two boys will enjoy the same experiences that I look back on so fondly," Cummings said in a release.
Skidmore recognized as renewable energy leader
Skidmore College in Saratoga Springs has been recognized as a renewable energy leader in a new report about college campuses.
Environment America Research and Policy Center listed the college in the top five schools for renewable electricity generated on campus per student. Skidmore was ranked No. 4. It was No. 5 in the report's top five schools for renewable electricity purchased from off-campus sources per student.
The report reviewed about 180 schools that reported their renewable energy data, according to the report.
Skidmore has implemented projects that have helped reduce campus greenhouse gas emissions by 40 percent from adjusted 2000 levels, the college has said. It has composting in two of its apartment villages, a bike-share program and electric vehicle charging stations. It also has worked on multiple energy-efficiency projects.
Learning about wild edibles
If you've ever walked through the forest wondering what might be safe to snack on, Cornell Cooperative Extension in Warren County has a class for you.
It will host a program on wild edibles from 9 a.m. to 4 p.m. May 18 at the extension's education center in Warrensburg. The cost of the program is $20 per person.
Participants will learn what wild plants are safely eaten, whether certain parts of a plant are safer to eat than others, the timing of harvests, and preparation techniques of a number of plants. The class will be held rain or shine, and participants are asked to bring a lunch.
The district will also holding a plant sale from 9 a.m. to 3 p.m. June 1 and 2. Annuals, vegetables, perennials and hanging baskets will be for sale, and proceeds will go to the Master Gardener and 4-H programs.
Saratoga County will take your tires
The Saratoga County Soil and Water Conservation District will collect tires for recycling from 4 to 6 p.m. May 14 at Milton Town Hall, 503 Geyser Road, Ballston Spa. Registration is required by May 10. Photo IDs with address will be required at the drop-off.
A maximum of 10 tires per vehicle may be collected. Tires must be whole, clean and of passenger car or passenger truck size, or less than 19.5 inches. The fee for recycling tires without rims is $2 each. Tires with rims are $3 each. Only cash will be collected. The funds will be given to Saratoga County 4-H, according to a news release.
To register, contact the Soil and Water District at 518-885-6900.