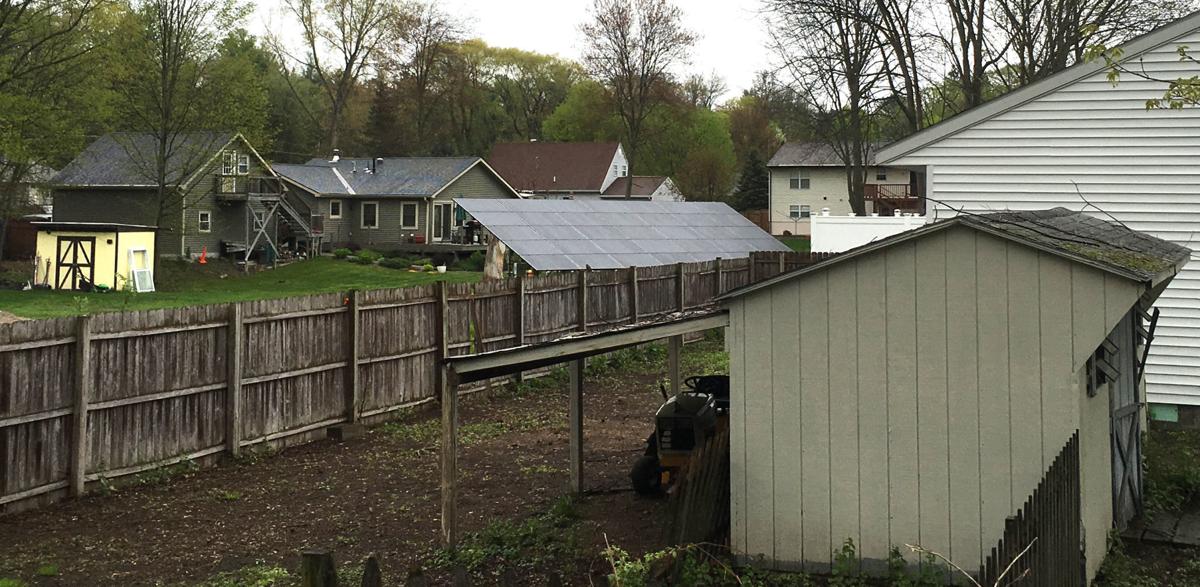 QUEENSBURY — After being surprised by 16-foot-tall solar panels being installed in a small backyard, town officials are now thinking outside the box as they try to write regulations for renewable energy.
They're thinking about windmills.
After all, if someone was willing to have a wall of solar panels at the edge of his backyard, couldn't someone decide to put up a windmill?
"Who knows when that will come up?" said Town Board member Jennifer Switzer.
Board member Catherine Atherden said she and Buildings and Codes Director David Hatin were looking into rules on where those could be placed.
It would need to be a large lot. General Electric Co., which makes windmills, recommends placing them at least 1,000 feet from the nearest house. They can be as loud as a lawn mower, but from 1,000 feet they are not as loud as a window air conditioner. Still, GE says in a pamphlet to customers that it gets some noise complaints if residents live within 1 mile of the windmill.
Hatin and Atherden are also working on rules for ground-mounted solar panels.
"Dave is pretty strong. He was saying it had to be a 2-acre lot," Atherden reported at Monday's workshop meeting.
Board members didn't object. They don't want ground-mounted solar installations in dense neighborhoods of small lots.
"So if you have a quarter-acre lot, that's the end of that," said board member George Ferone.
But Atherden has argued that 2 acres is too much. The final draft has not yet been written.
"I don't know if we'll end up there (at 2-acre lot minimums)," she said.
The draft will also include regulations on disposing of the solar panels at the end of their useful life.
In August, the board instituted a ban on ground-mounted solar panels while regulations are drafted. The ban ends on Feb. 5, unless the new rules are finished sooner.
There will be a public hearing before the new rules are enacted.
Get local news delivered to your inbox!
Subscribe to our Daily Headlines newsletter.