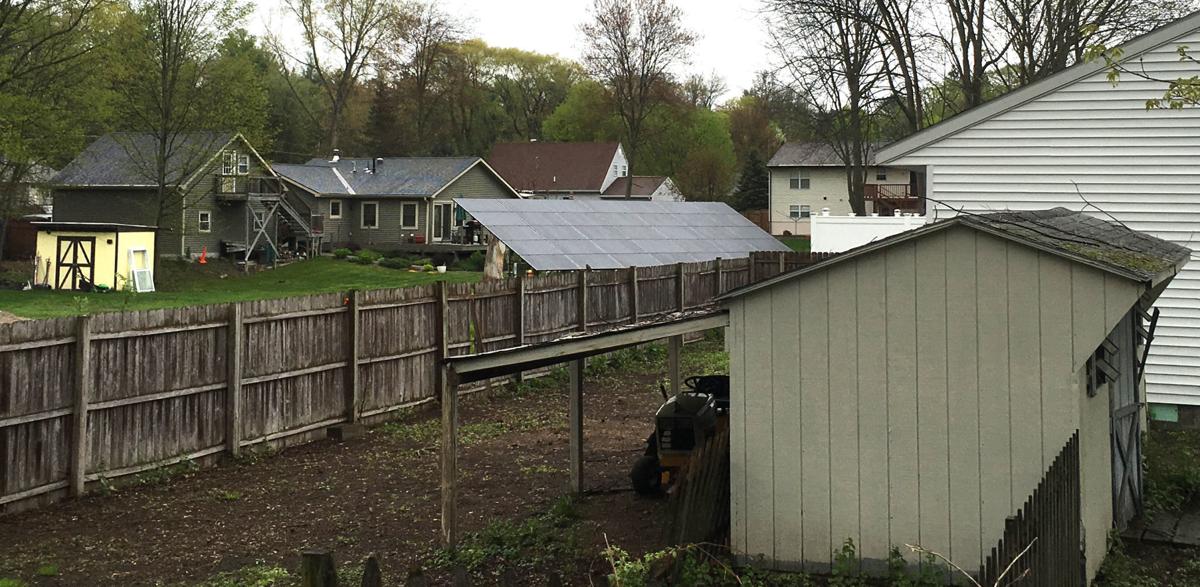 Moreau and Queensbury are still working on their ground-mounted solar panel regulations, but Queensbury is nearly to the finish line.
"Still working on it," said Moreau Supervisor Todd Kusnierz. "But I would like to wrap it up before summer."
Queensbury has some ideas for a draft law already, which would allow ground-mounted solar panels in residential neighborhoods. The property would have to be at least 1 acre in size.
The next step for Queensbury is to get the draft law written, hold a public hearing and then vote on it.
But the Town Board can't get that done before the moratorium on ground-mounted solar-energy installations runs out on Feb. 5.
So the board plans to extend the moratorium by two months. That requires a public hearing, which will be held on Jan. 27.
Moreau also passed a townwide moratorium last year, although ground-mounted solar panels are only currently allowed in the industrial park. That moratorium expired Jan. 9. If property owners outside the industrial park want to build a solar array now, they must go through the Zoning Board, or wait until the Town Board passes regulations.
It is a controversial issue in Moreau because the largest arrays need to be near certain National Grid infrastructure that goes across the agricultural district. That means the arrays would be placed on land that might otherwise be used for farming. An array involves dozens of acres of solar panels on flat, sunny land.
In Queensbury, ground-mounted solar is more often installed by a homeowner who can't produce enough power with rooftop panels to cover their entire electricity bill. But that led to problems when Apex Solar installed a 16-foot-tall panel near the edge of one family's back yard — blocking views for the nearby neighbors and directing glare into one neighbor's windows.
The neighbors complained and the Town Board learned there were no regulations for ground-mounted solar installations in town. The new regulations will not help with the Haviland Avenue solar "wall" because any regulations passed now will only affect future installations.
The Town Board is considering a proposal in which panels would be limited to 12 feet in height. The total surface area would not be larger than the area of the ground covered by the largest building on the property. In other words, the panels could not be larger than the owner's house. Patios, decks and porches wouldn't count in the calculation of the house's surface area.
The proposal includes regulations for solar thermal systems, which are a rare right now but could become popular. All regulations for ground-mounted solar panels would also apply to solar thermal systems.
Get local news delivered to your inbox!
Subscribe to our Daily Headlines newsletter.