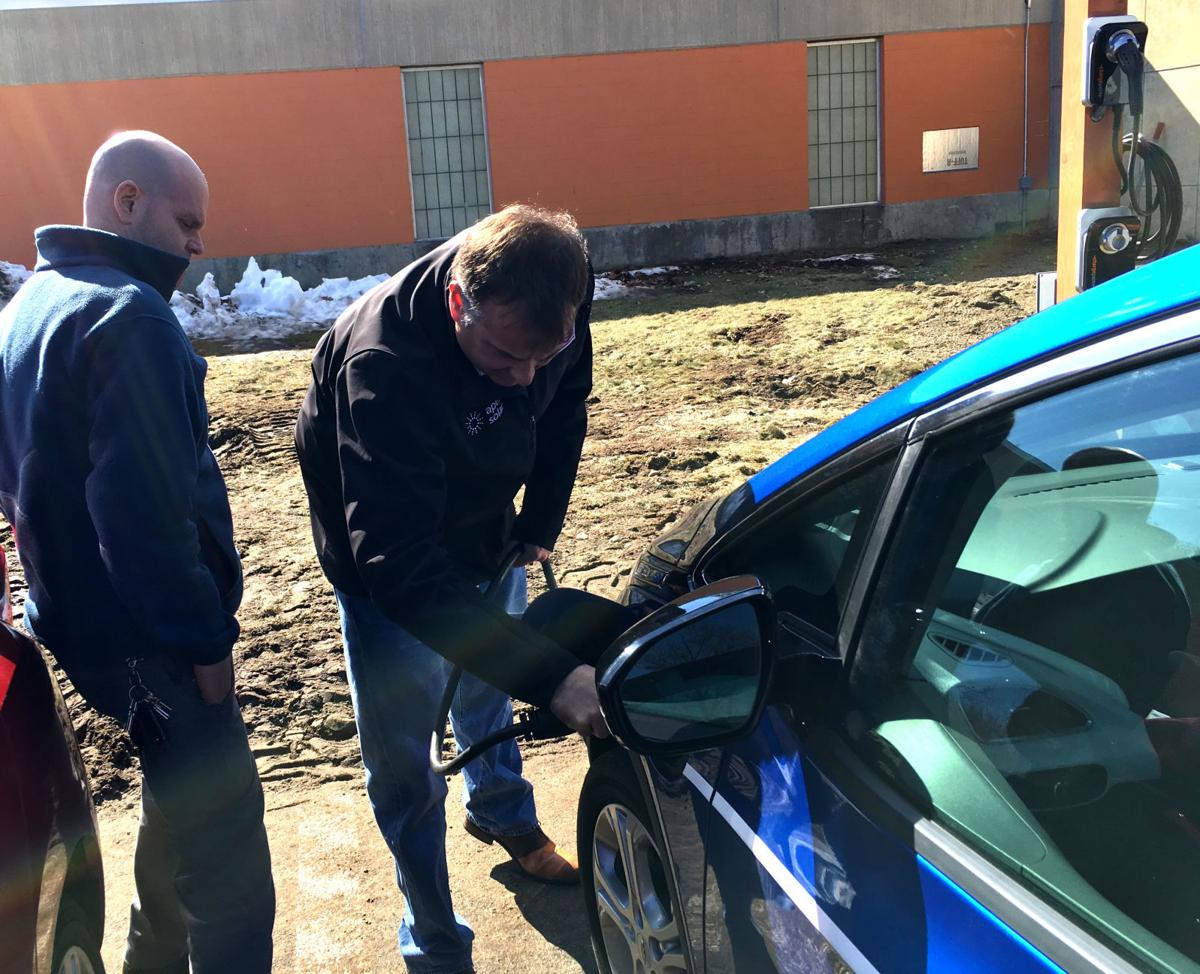 QUEENSBURY — The town Building and Codes department may buy three electric vehicles.
It would continue the town's strategy of buying electric to fight climate change.
But the vehicles are often more expensive than gasoline vehicles, and may not be driven enough to offset the cost with savings on fuel.
Still, Town Board members said they want to buy more electric vehicles. They authorized Building and Codes Director Dave Hatin to go out to bid.
Hatin said it might be cheaper to buy three at once.
"That's the hope," he said.
Board member Tony Metivier said that could make the difference.
"Go out and see what you get," he said.
The board will vote on whether to buy the cars once the bids come in.
Two vehicles in the department need to be replaced, and the department needs a third, Hatin said.
The building department already has one plug-in hybrid, which can be used for long trips. As a hybrid, it can use gasoline after the battery power runs out, so it can go farther than an electric-only vehicle.
The water department also has an electric vehicle.
Hatin would also like a solar-powered carport, in which the cars could be charged. The electricity used by the cars would be generated by solar panels on the carport roof.
Board members and resident Travis Whitehead have been debating the merits of electric vehicles for more than a year. While Whitehead also supports electric vehicles, he has argued that town workers don't drive them enough to actually save money, after taking into account the higher cost of an EV.
He has also argued that the environmental savings is infinitesimal.
He calculated last year that the first EV in the building department would save about 143 gallons of gasoline a year, based on the mileage of the department's previous car.
A gallon of gas creates about 20 pounds of carbon dioxide. In a year, that would save about 3,000 pounds of carbon dioxide.
LED lights save far more by using less electricity, which is primarily generated by burning natural gas. The town is also switching all of its lights to LEDs to get that environmental boost.
Get local news delivered to your inbox!
Subscribe to our Daily Headlines newsletter.