It was under a wooden plank — an intact ceramic angel that had survived the wrath of two hurricanes.
Chris Johnson found it under the wreckage and gave it to the woman who had lost nearly everything else.
"She used to collect them," Johnson said, of the woman who lived on Saint John, a U.S. Virgin Island. "... I gave it to her, and she was in tears."
Johnson, a senior at SUNY Maritime in the Bronx studying international transportation and trade and a 2014 graduate of Queensbury High School, spent from May 4 to June 15 working on the island with the nonprofit organization, All Hands and Hearts. While cleanups are happening in Puerto Rico after last year's hurricane season, the U.S. Virgin Islands are working to rebuild, too.
The islands are still recuperating after Hurricane Irma rolled through on Sept. 6 and Hurricane Maria on Sept. 20.
Some of the homes, Johnson said, were built up on hillsides. They crumbled over into the steep drop. Volunteers carried the wreckage, transferring what they could from one person to another down a line because they could not get any heavy machinery to the location.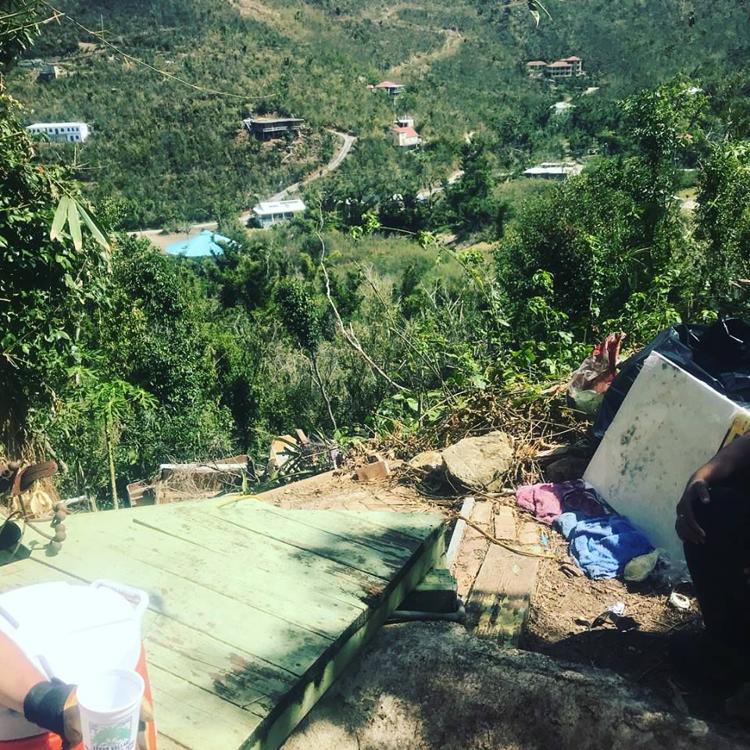 Homes that were still standing were infiltrated with mold, grown over nine months after the heavy water damage. Johnson said he and other volunteers spent time ripping out the mold and sanitizing one of the houses. According to the All Hands and Hearts website, more than 150 students and 931 global volunteers have contributed nearly 18,000 volunteer days to complete more than 1,100 jobs.
Johnson said he signed up to help because he felt the people on the U.S. Virgin Islands had been forgotten.
Much of the focus has been on Puerto Rico, he said.
"I just remember hearing about the hurricane — two hurricanes, actually — and how so much damage happened, and then after that, nobody heard about it," Johnson added. "... It was just a tiny island (Saint John). There are all these families that just probably got forgotten about by everybody else, but All Hands (and Hearts) was there from the beginning."