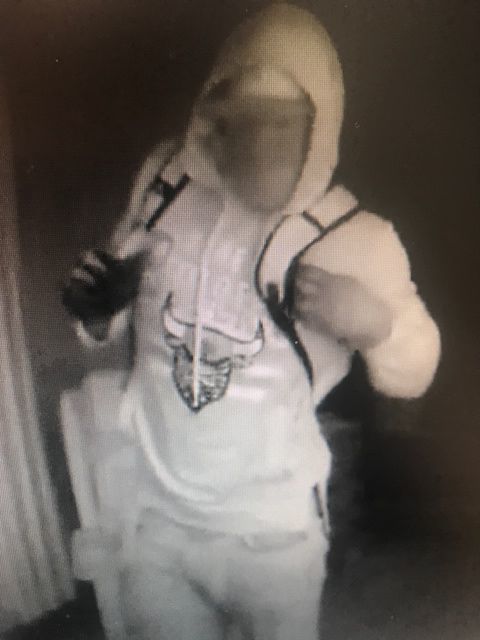 QUEENSBURY — Police believe the man behind a spree of home burglaries in Queensbury and Glens Falls struck again over the weekend, burglarizing a home on Glenwood Avenue.
Investigators from two agencies warned the public last week about the spate of break-ins in the south end of Queensbury and adjacent portions of Glens Falls, linking seven nighttime burglaries to the thief or thieves.
Despite media publicity around the region, a vacant home on Glenwood was entered through a window late Saturday, just a day or so after police warned the public about the spree. Warren County sheriff's Lt. Steve Stockdale said a small amount of money was stolen, and it appeared the same person or people was to blame as in the earlier cases.
"It was the same M.O. (method of operation)," Stockdale said.
In addition to the Glenwood burglary, home break-ins have been reported in recent weeks on Montray Road, Orchard Drive, Wincrest Drive and Edgewater Place in Queensbury; and Hope Avenue, Fort Amherst Drive and Coolidge Avenue in Glens Falls over the past week or so that investigators believe are related. Some of the homes were occupied by sleeping residents when they were entered.
Money and jewelry have been reported stolen, with entry gained through unlocked windows.
The Warren County Sheriff's Office and Glens Falls Police Department are investigating, and police have noted that many of the homes that were hit were all within close proximity to the Warren County Bikeway. Both agencies have assigned additional manpower specifically to the case.
Glens Falls Police Capt. Michelle Arnold said her agency has not received any reports of additional burglaries and is working to go through leads that were generated by last week's press release.
Police are working to recover surveillance camera images from the areas, but one that was located showed the man obscuring his face and head with a mask and hood and wearing gloves.
Anyone with information in the cases was asked to call the Sheriff's Office at 743-2500 or Glens Falls Police at 518-761-3840.
Don Lehman covers police and court matters and Warren County government. He can be reached at 518-742-3224 or dlehman@poststar.com