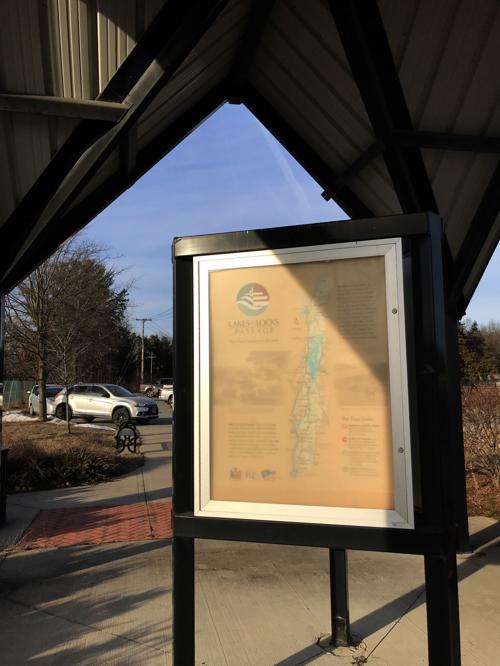 QUEENSBURY — The town will add electric vehicle charging stations at two locations, but probably won't install all 10 stations that were offered in a grant.
The National Grid grant, along with a grant from NYSERDA, covered all of the expenses to buy and install 10 stations.
Instead, the Town Board appears ready to install about three. The board could not agree on any other locations, and if they do not agree soon, National Grid will give the remainder of the grant to another town.
One of the agreed-upon locations would be behind the Queensbury Activity Center. Two more would be placed at the Lakes to Locks kiosk off Main Street.
Town Board members and Supervisor John Strough agreed to those locations at Monday's workshop meeting.
But Strough opposed other locations, including asking Warren County for permission to install chargers at the Warren County airport.
He also did not want to use the grant for three chargers the town needs. The town is buying more electric vehicles, which need to be charged every night.
If the town made those chargers available to the public for a few hours a day, and charged users for the electricity, it could use the grant.
But Strough said workers want to plug in constantly, when they are not driving, and don't want to risk losing a prime parking space next to Town Hall.
Clean Energy Community Chairwoman Kathy Bozony tried to talk him out of that, saying the town could save money by not having to buy more charging stations.
"That's $80,000," she said, adding that workers have to learn how often to charge electric vehicles.
"They'll have to change. They don't have to plug it in all day if they're going to be plugged in all night."
At the kiosk, Strough proposed adding parking for the charging stations.
"People will complain if they lose parking," he said.
Cars that aren't charging can't use the charging station spots.
New board member Harrison Freer dismissed that complaint.
"Tell then to pound sand," he said.
Stan Dobert, president of Apex Solar, which will be installing the chargers, said the board should put stations at the kiosk because so many people park there.
"That's a great location. That will get used big-time," he predicted.
Strough wants to put the stations where they will he used. Since cars need to be left for hours to charge up, he said it would not make sense to place the stations at locations where people stop for only a few minutes, like Town Hall.
The kiosk parking lot could be a good choice, he said.
"You need to stay at least two hours. Main Street makes sense," he said. "There (will be) a medical center across the street. You know you'll be there two hours. There's restaurants."
Get local news delivered to your inbox!
Subscribe to our Daily Headlines newsletter.