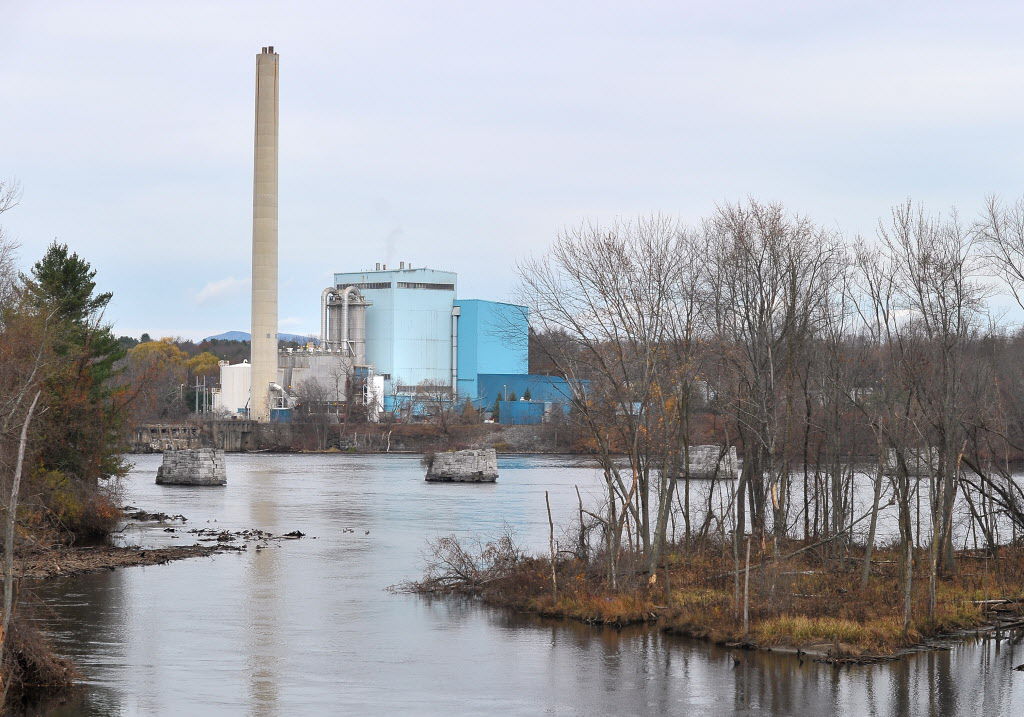 HUDSON FALLS — The Wheelabrator trash-burning plant along the Hudson River is applying for an air permit renewal with the state Department of Environmental Conservation.
The DEC has "made a tentative determination to approve a renewal," the agency said in its notice bulletin, but it is accepting comments through Sept. 20 before officially doing so. DEC added that "Wheelabrator is not seeking any modifications in operations or increases in emissions."
Wheelabrator will be required, however, to submit how it complies with the state's 1-hour Nitrogen Dioxide National Ambient Air Quality Standard, which the DEC said did not exist when the trash plant was originally permitted.
"The facility proposes lowering its allowed NO2 concentration in the exhaust gas to ensure the maximum ambient 1-hour NO2 concentration derived from the model is maintained," according to the DEC.
The Clean Air Action Network, an organization concerned about the air quality in the Glens Falls region, has said it would like to shut down the trash plant in Hudson Falls.
The plant was listed as one of the top polluting incinerators in the country for lead, mercury and carbon monoxide, according to a report by The New School's Tishman Environment and Design Center in New York City and sponsored by the Global Alliance for Incinerator Alternatives.
Tracy Frish, organizer of the Clean Air Action Network, said the incinerator is "a totally unnecessary operation that creates more pollution than it started with." The group plans to submit comments against the permit renewal.
Michelle Nadeau, a spokesperson for Wheelabrator Technologies, said renewing the air permit is a process that happens every five years.
"At Wheelabrator Hudson Falls, we complete more than 520 compliance checks each day to ensure our facility meets the strict air-quality standards established by the U.S. Environmental Protection Agency (EPA) and New York State Department of Environmental Conservation (DEC) to safeguard public health and the environment," she continued in an email.
Each year, the Hudson Falls facility takes 159,000 tons of waste and separates out 2,400 tons of metals for recycling.
The draft permit and permit review report can be viewed at dec.ny.gov/chemical/32249.html. For the full application and supporting materials, contact Beth Magee, DEC Region 5 Warrensburg Sub-Office, 232 Golf Course Road, Warrensburg, NY 12885, 518-623-1283 or dep.r5@dec.ny.gov.
Get local news delivered to your inbox!
Subscribe to our Daily Headlines newsletter.