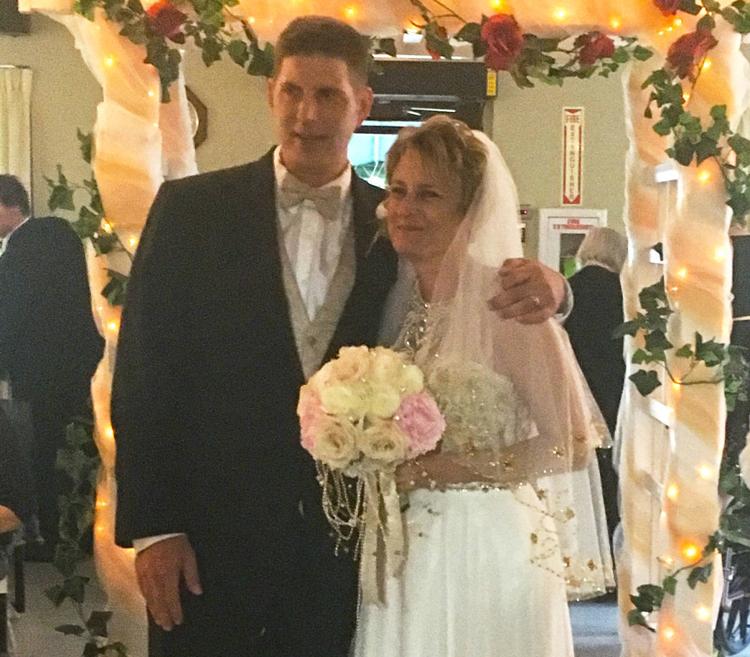 GRANVILLE — The Slate Valley Center nursing home in Granville recently hosted a wedding of two employees, Cassandra Glacy and Aaron Fleck.
Fleck and Glacy met at Slate Valley a little over four years ago when he was working as an agency nurse and she was working per diem as an licensed practical nurse while she was attending RN school. The two worked the same shift occasionally and it wasn't until a couple of years ago that they decided to go on a date. Their first date was at Congress Park in Saratoga, where they had a picnic, and then a little over a year later, Fleck asked Glacy to marry him there on New Year's Eve.
Congress Park has very special memories for them, but their hearts belong to Slate Valley where their residents are. Both are very committed and passionate about the work that they do at the center and they couldn't imagine not sharing their special day with those residents. Glacy and Fleck both agreed that it was only fitting that they start their married life there with their friends, family, and residents as witnesses.
Medal winner
Fewer than two years ago, Kaiden Starr Rice was beaten nearly to death by her stepmother, spending months in hospitals and rehabilitation centers.
Last week, at the Special Olympics New York statewide competition, the youngster from Fort Edward was having a gold medal placed around her neck after she won the basketball throw event.
Kaiden, now 6, continues to make strides in her recovery from the severe head injury that left her in critical condition in September 2017. She is attending classes at Prospect School in Queensbury, and hopes to recover enough to attend Fort Edward schools in the fall.
Her then-stepmother, Marissa Bickford-Rice, pleaded guilty to felony assault and is serving a 13-year prison term.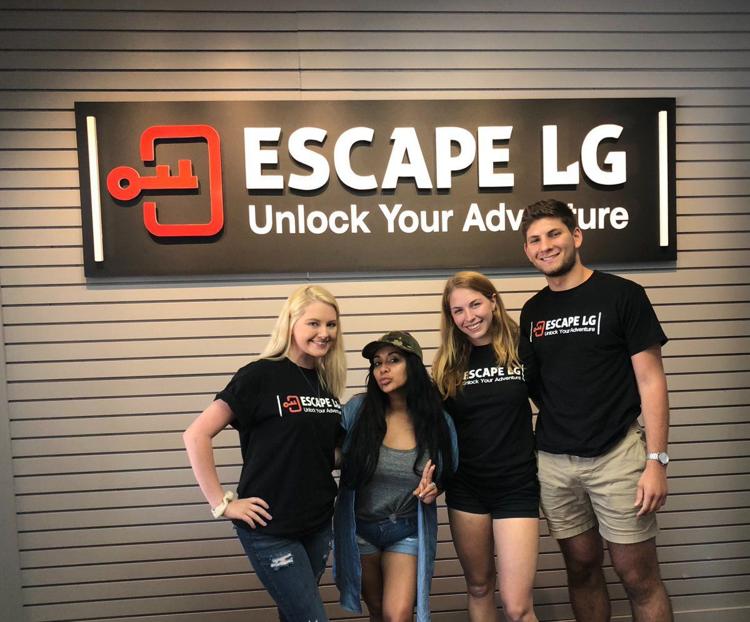 Escape LG attracts TV star
TV personality Nicole Polizzi, also known as Snooki, paid a visit to Lake George's newest attraction, Escape LG.
A photo of her with the staff was posted to Twitter on Tuesday night.
The post stated she came in Monday with her friends for a bachelorette party.
The business features four themed escape rooms that opened earlier this season.
The MTV "Jersey Shore Family Vacation" star was also seen milling around the village this week by several onlookers.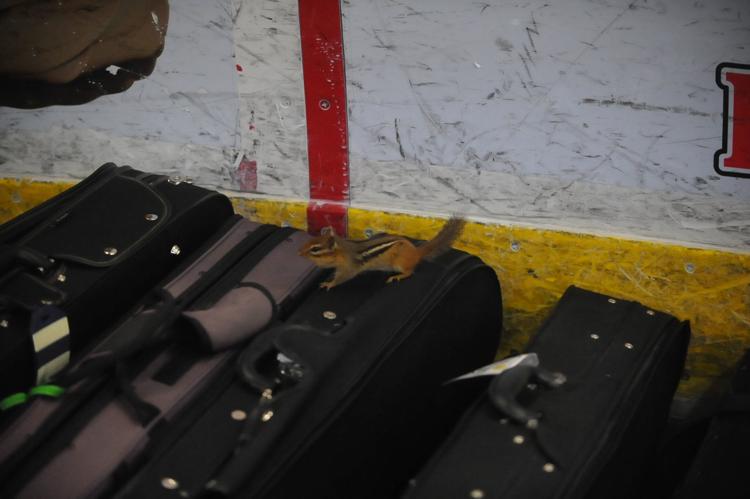 A furry graduation attendee
At Queensbury High School's graduation on June 22 at Cool Insuring Arena, a furry visitor almost stole the show.
A chipmunk was the unexpected guest for the commencement as it scurried its way through the orchestra's instrument cases and around several teachers awaiting the start of the event.
Eventually, the chipmunk made its way up into the stands, possibly for a better seat.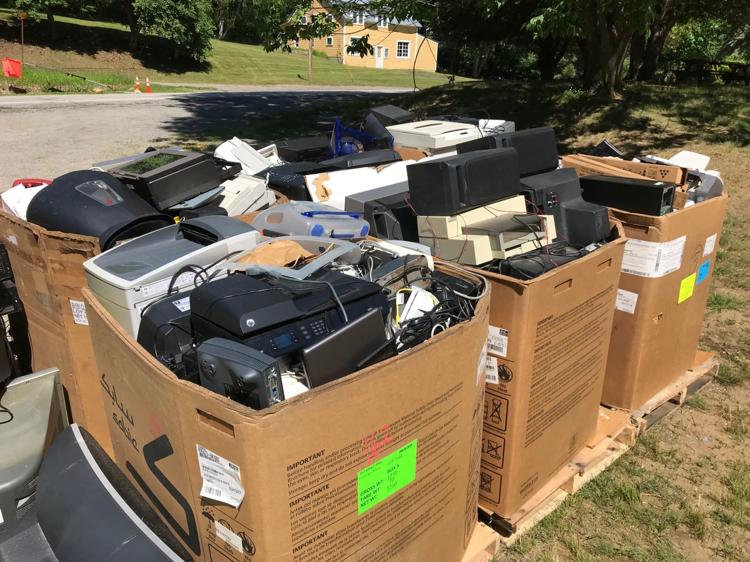 Electronics recycled
An e-waste recycling event held at the Silver Bay YMCA Conference and Family Retreat Center in Hague on June 16 collected over 1,000 pounds of electronics, according to a news release. This was the YMCA's seventh collection event.
CEO Steve Tamm said it helps keeps televisions, computer monitors, computer hard drives and other electronics out of landfills.
"A key part of Silver Bay's mission is to ensure we are having a positive effect on the local community and local environment and, thus, this program is spot-on," Tamm said in a release.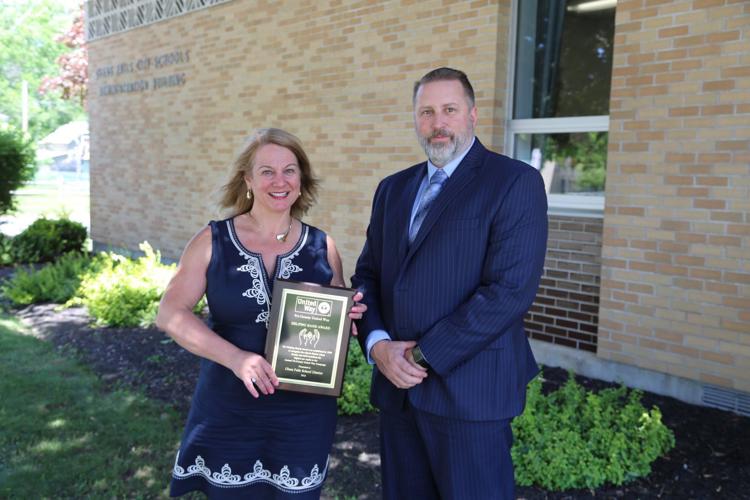 Making the change
GLENS FALLS — The Glens Falls City School District won the Tri-County United Way Helping Hand Award on June 12 for raising more money per capita than other area school districts, the school reported.
Now a one-year run would be impressive by itself as it is helping the area's United Way, but this is the 13th year in a row for Glens Falls.
"I'm proud of the way our faculty and staff members continuously reach out to the wider community with their time, talents and support," Superintendent Paul Jenkins said. "This award is an example of the positive impact we can have when we work as a team."
"Our donations help the United Way contribute to funding to a variety of agencies that help people from birth to elder years," District Coordinator Stephanie Ruel said.
Tri-County United Way commended the district staff for being "a caring and committed group of individuals working together to make our community a better place."
— Andrew David Kuczkowski
International workers get bikes
Seventeen international students have a new set of wheels to get to and from work — bicycles that is.
The students are working in the Lake George area this summer on J1 visas. Nearly 150 of them attended two orientation events held at Caldwell Presbyterian Church as part of the Lake George Region Student Connection. The enjoyed food, listened to presentations and 17 of them won raffles of donated bikes, according to a news release.
Another dinner is scheduled for July 18 at Sacred Heart Church. A farewell concert is scheduled for Aug. 31 at Shepard Park.
Village of Lake George Mayor Robert Blais said in a news release that complaints from students about landlord issues or unfair working conditions were down considerably this year because of the work of the committee and local employers and accommodations.
The Student Connection Committee also has discussed a partnership with a local bus company to provide cultural tours to Washington, D.C., Niagara Falls and New York City. The committee is made up of representatives from the village of Lake George and towns of Lake George, Queensbury and Bolton, as well as business owners and the Lake George Regional Chamber of Commerce.
Get local news delivered to your inbox!
Subscribe to our Daily Headlines newsletter.