QUEENSBURY — The Prospect Center's Langan School hosted its third annual Special Olympics competition Wednesday morning, with nearly 60 students participating in a wide range of events.
The Prospect Center, a division of the Center for Disability Services in Albany, provides services for at-risk and developmentally disabled individuals with the goal of enabling and empowering those with disabilities to lead healthy lives.
The event is more than just a fun break from the normal school routine for students, said Anne Schneider Costigan, a spokeswoman for the Center for Disability Services, which provides services for the school.
"Today represents accomplishment. It represents achievement for our students, our staff and our families," Costigan said. "Students love athletics. Children love to feel that reward and receive a medal. It's a wonderful thing for any child."
The students involved in the event did not compete against each other but instead tried to beat their own records from training sessions earlier in the year. This kind of competition, called the Motor Activity Training Program, is unique to the Langan School, according to Costigan.
Costigan said it was the largest turnout of any competition day so far, and even though students chose only one station to compete in, they can participate in all of the other ones if they want to.
Nathan Belmore, a teaching assistant at the Langan School, said the students he works with start talking about the event months ahead of time.
"You can see them light up when they talk about it," Belmore said. "Roberto (a student) has talked about it for months, and this is the biggest turnout we've had. I think it brings this whole community closer and I look forward to it too."
Costigan also said it also gives parents a chance to see their kids participate in activities they may not always have access to, thanks to the emphasis on providing mobility equipment to get kids up and moving.
You have free articles remaining.
Mechanicville resident Crystal Hinman has two children, Beatrix and Moses, who attend the school and participated in the competition. She said the competition day gives parents a chance to see their kids doing something they may not get to do very often.
"For parents with kids with special needs, what happens is we don't always get those opportunities to watch our children compete in events, dance on stage or compete in a spelling bee," Hinman said. "Those are things a parent would be up taking a picture of and this is a picture day for us. It's really important and we don't get a lot of those days. For us, it's the best day of the year."
Another parent, Michael Lonaestro of Saratoga Springs, said he tries to make it to as many of the school's events as possible and that the Prospect Center staff always does a good job hosting things for students and family.
His daughter, Kiara, chose to compete in T-ball this year, but bowling is where she really stood out.
"They seem very excited about what their events are today and it doesn't matter if they win or lose; everyone tries," Lonaestro said.
Costigan said she hopes everyone involved leaves with a sense of accomplishment and joy.
"I hope they take the joy of friendship, the joy of participation in athletics and the rewards that come with it," Costigan said.
Prospect Center's annual Special Olympics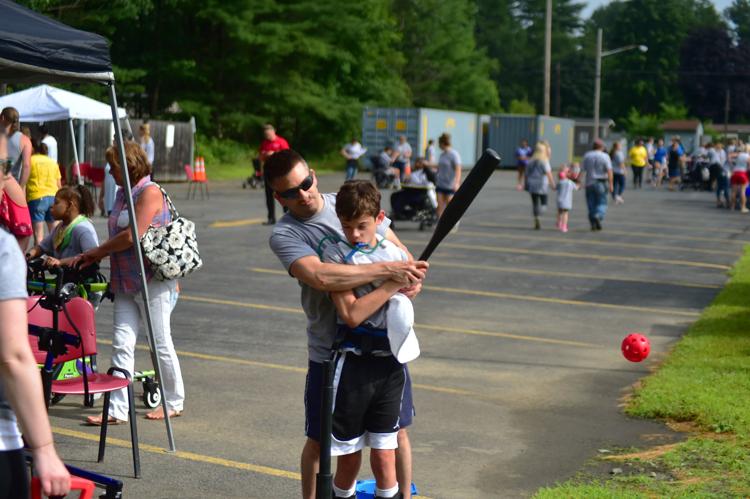 Prospect Center's annual Special Olympics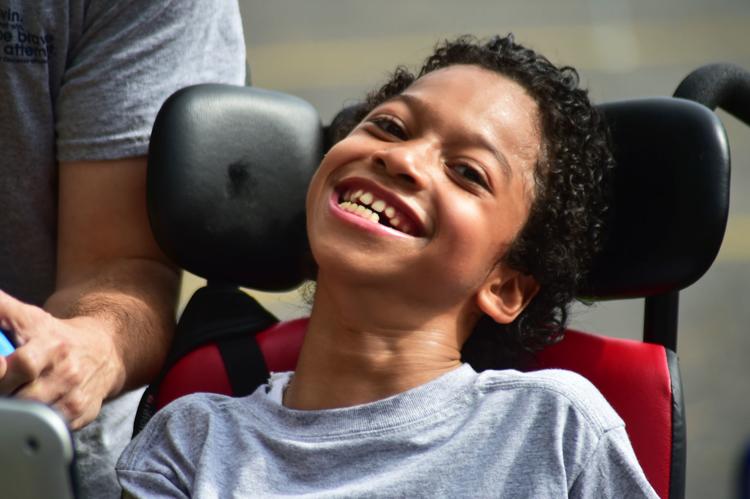 Prospect Center's annual Special Olympics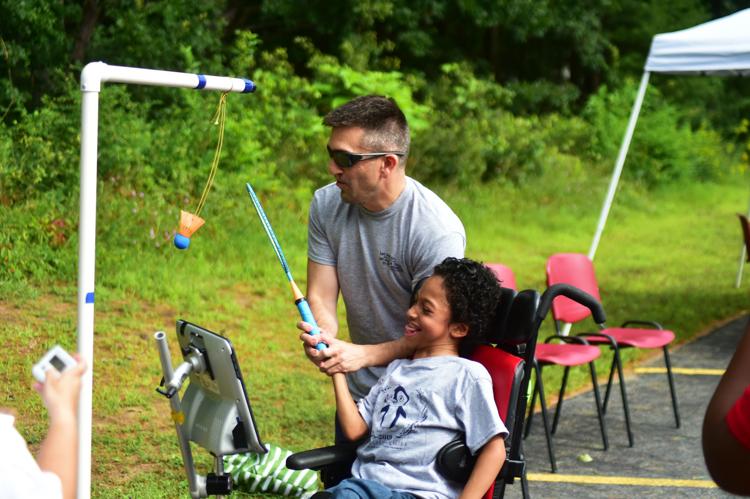 Prospect Center's annual Special Olympics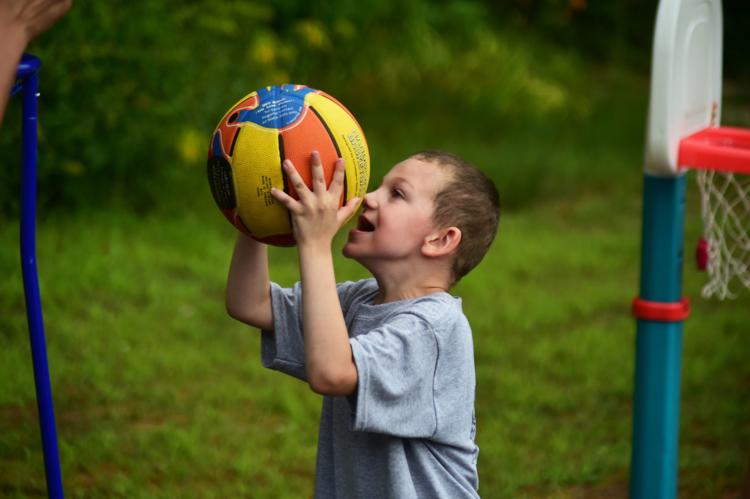 Prospect Center's annual Special Olympics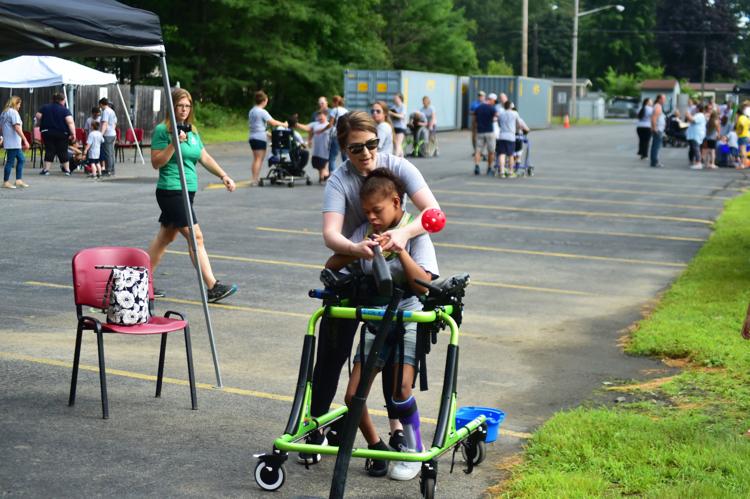 Prospect Center's annual Special Olympics
Prospect Center's annual Special Olympics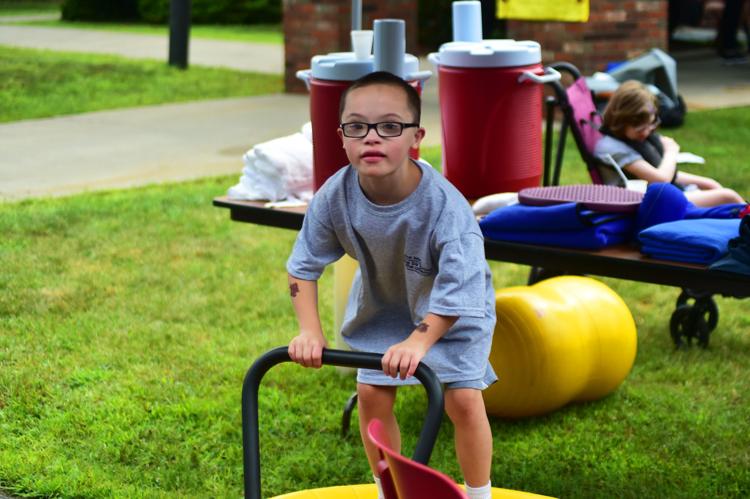 Prospect Center annual Special Olympics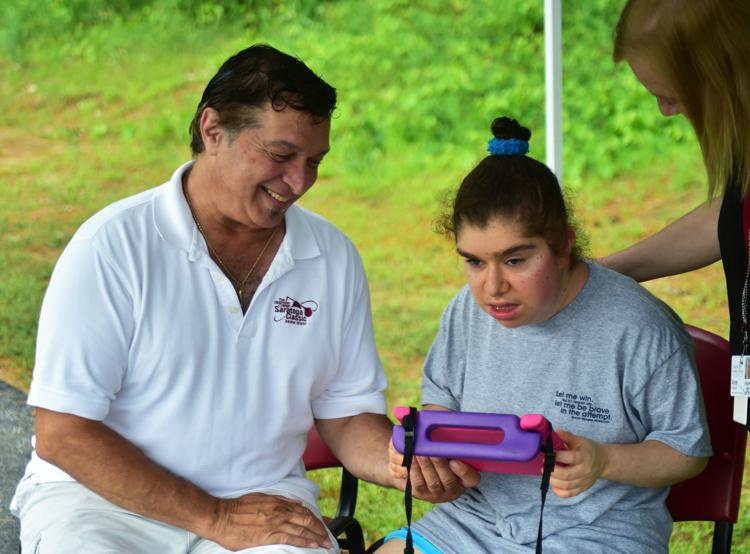 Prospect Center's annual Special Olympics