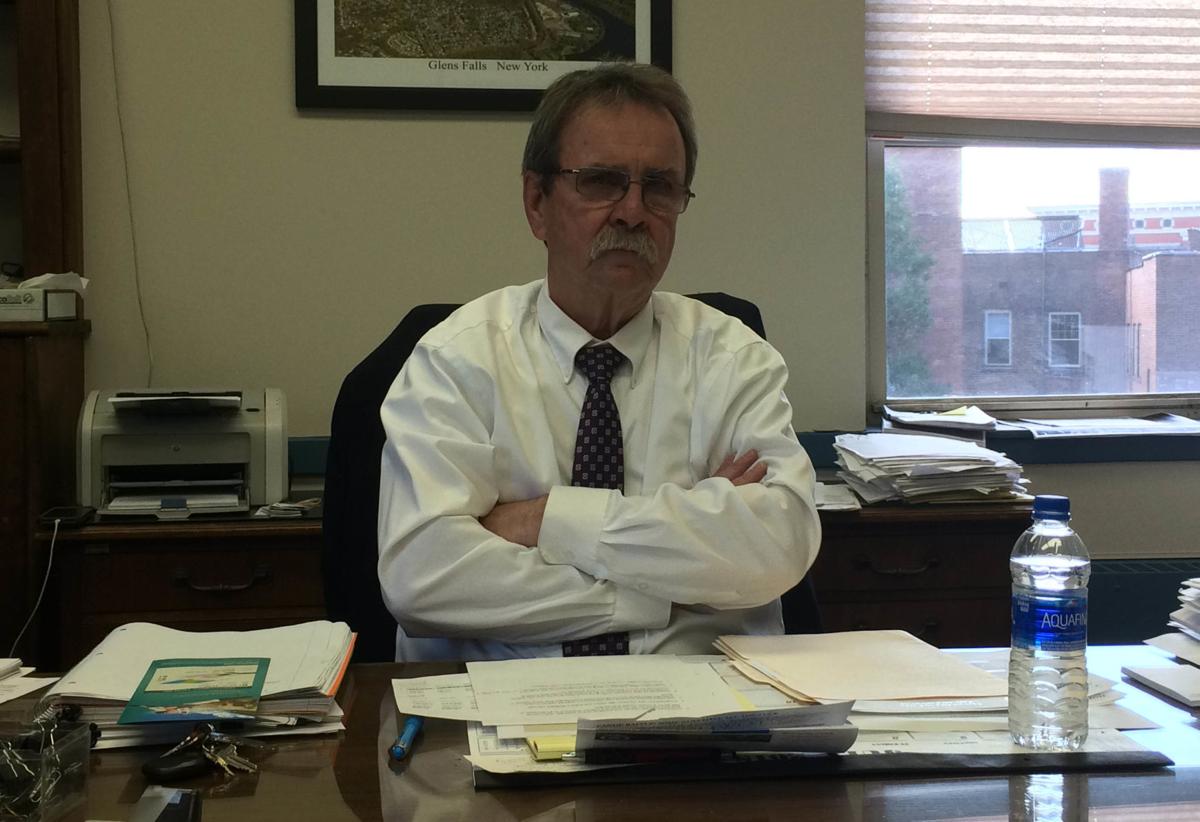 GLENS FALLS — Additional spending in the code enforcement office and for a webmaster are part of a nearly $18.7 million 2020 city budget proposed by Mayor Dan Hall.
The budget is an increase of $205,000, or 1.1%, from this year's $18.49 million spending plan.
The tax levy would increase by about $208,000, or 2.08%, to $10.213 million. It is up to the tax cap, which is based upon a formula that takes into account payments-in-lieu of taxes, tax judgments and exemptions.
The tax rate would increase by $0.346 to $13.166 per $1,000 of assessed value. The owner of a home assessed at $150,000 would see an increase of about $52 in taxes to $1,975.
Hall said the city has spent money to upgrade its website and now has a webmaster to update the site, send out notifications and review information from the "post a concern" feature. The employee also handles the city's Instagram account.
"We're finding that people today are using the digital processes more than they used to," he said.
This person currently is working 15 hours per week, according to Mike Mender, the city's budget officer. However, there are some anticipated retirements in the City Clerk's Office. The plan is for this person's hours to increase and her duties to expand beyond just being webmaster.
In addition, Hall said the city is hiring a clerk in the property tax assessment office. The city's assessor left a year and a half ago.
Susan McEnaney was sworn in on April 1 as the sole assessor for the town and reappointed on Oct. 1. MeEnaney had served as the real property clerk since 2014.
There are also funds in the budget to hire a part-time code enforcement officer, according to Hall. Chris Anderson, who is currently the part-time employee in that office, is planning to leave and the plan is to bring a new person so Anderson can train that employee before he leaves. Hall said the city is evaluating whether it wants to hire a second part-time code enforcement officer.
In addition, the budget includes lease payments for one new public works truck. Hall said the city used to buy several at a time, but he is doing one per year to space out the purchases better.
There are also lease payments for an electric vehicle for the Building and Codes Department and bonding payments for a new firetruck and ambulance.
The new truck will replace one that is nearly 30 years old, according to Hall. That truck is relegated to backup status. The ambulance is about 25 years old
Health insurance costs went up by 8%, which is actually less than the 10% they increased in the last budget.
Mender said the city's human resources officer has tried to implement wellness initiatives such as Fit in the City and a clinic where employees could get flu shots and blood pressure and cholesterol checks on site.
Also, the city's total assessed value declined by $500,000 because of the settlement of some legal challenges that lowered some businesses' assessed value.
The budget taps $475,000 from savings, which leaves nearly $4.7 million in the undesignated fund balance.
The Common Council on Tuesday will review the budget and then vote to set a public hearing for its Nov. 26 meeting.
"I think our department heads have done a good job at keeping their budgets in line. We've asked them to keep things tight and they've worked hard to do that," Mender said.
If residents want to view the budget, they can visit the city's website at www.cityofglensfalls.com and click on the 2020 proposed General Fund budget link.
The water meter rate is set to decrease slightly from $1.916 per 100 cubic feet to $1.865. There is also a fee of $50.36 per billing. The capital charge per $1,000 of assessed valuation is increasing from $0.978 to $1.135.
The sewer rate is increasing from $1.882 per 100 cubic feet of water to $1.942. The capital charger is increasing from $2.134 per $1,000 of assessed valuation to $2.173.
Get local news delivered to your inbox!
Subscribe to our Daily Headlines newsletter.