The village of Fort Edward is taking steps to remove the certificate of occupancy for a rental property that has caused trouble and scares over the past couple of months.
The property at 24 Wing St. has racked up enough points under the village's nuisance law that the Village Board will hold a public hearing, then vote on whether to take away the certificate of occupancy for up to six months.
The move would clear out the building, which has housed at least nine people through leases and subleases.
Mayor Matthew Traver said at the village meeting Monday night that a "serious incident" brought the situation to a head.
The original renter of the property, Justin M. Lebarron, 34, threatened to kill his housemates, chop them up and refrigerate them, said Police Chief Justin Derway. He also made death threats to police officers. Orders of protection were issued against Lebarron, and he violated them.
FORT EDWARD — A Fort Edward man was jailed late Tuesday after he violated orders of protecti…
Toward the end of March, Lebarron was arrested and charged with two counts of felony criminal contempt. He had previously been arrested on misdemeanor assault charges for fights in the house, too.
Derway added that sexual abuse complaints had been filed, too. Residents in the quiet neighborhood near Mullen Park have been disturbed by the noise and fights.
The village was having difficulty reaching the property owner, Traver said, which is a company based in California.
But at the meeting, an audience member named Jake Shaw identified himself as the property manager.
Shaw, who gave the village's lawyer a business card that says he works for East-West Properties, told the board the house had been vacated earlier that day.
He was concerned about losing the certificate of occupancy, and said if the village decided to remove it for six months, he would rather sell the building.
Derway and Mary-Ellen Stockwell, the village's lawyer, recommended the Village Board hold the public hearing and move forward with its nuisance law process because Shaw has not provided written notice to the tenants to leave, nor commenced eviction actions.
With the number of tenants and subleases unknown, Derway said, his concern is if "persons showed up a couple of weeks after and reasserted their residency."
The nuisance law can be beneficial to property owners, Derway and Traver said, because it helps them remove nuisance tenants without going through the eviction process.
The Village Board set a public hearing for 6 p.m. Tuesday at Village Hall. It will follow a public hearing on the village budget, to be held at 5:30 p.m.
Should the board vote to remove the property's certificate of occupancy, this will be the second time it has taken that step in recent memory. In September 2014, it removed the certificate for 163 Broadway for multiple fights and police calls, as well as the condition of the building.
New trustee welcomed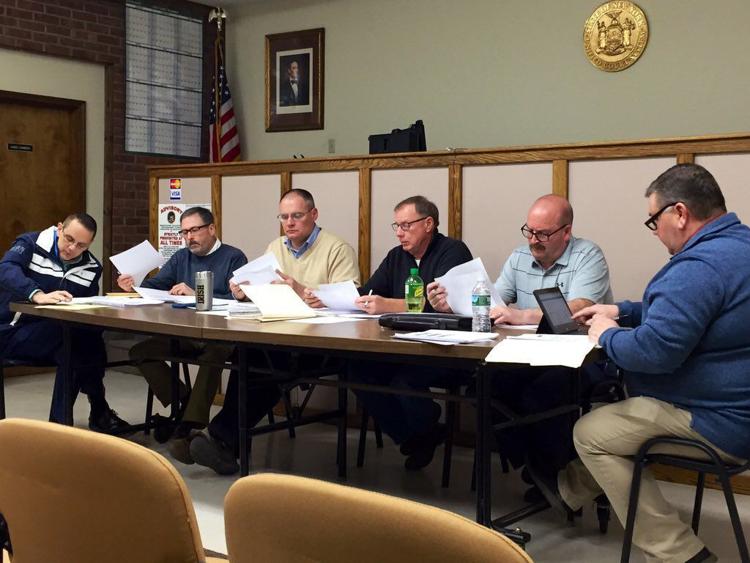 You have free articles remaining.
David Cutler had his first Fort Edward Village Board meeting Monday as a new trustee.
Cutler won his three-year, unexpired term during the March 19 village elections. He's taking over for former Trustee Phil Perry, who resigned due to a conflict of interest.
Cutler said he has been a lifelong resident of Fort Edward and recently retired from 23 years at Irving Tissue. He served on the school board and said Monday he looked forward to his work on the Village Board.
Village of Fort Ann story reactions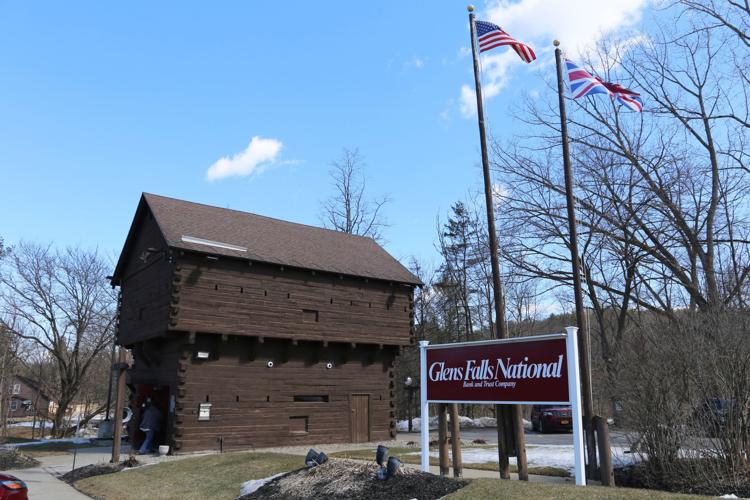 Richard Parrott, husband of the late Town Historian Virginia Parrott and her daughter, Rebecca Parrott, emailed about Virginia's role in Fort Ann. She was instrumental in the the fight to preserve Battle Hill, the Revolutionary War site, they said.
FORT ANN — Virginia Parrott will never walk the nature trails or educational kiosks planned …
Virginia was the town's historian from 1972 to 2018. She died in August. Members of the town remembered her fondly at a September Town Board meeting during a presentation on Battle Hill. The town will look to name something after her as it works to make the site a park and walking trail.
"My wife was a great historian. This was her passion in life," Richard wrote.
Karen Copeland also emailed to talk about Mernie's Pub on George Street in the village. She said it used to be Copeland's Hotel, owned by her uncle, Clyde Copeland, and then turned over to her parents, Dick and Edna Copeland, in 1960. They sold it in the mid 1980s.
The establishment has been running since 1912, she said.
She had other memories from the village.
"The pharmacy wasn't 'just' a pharmacy, but also an old-fashioned ice cream parlor," she wrote, "complete with the old Hamilton Beach milkshake machine, the syrup dispensers and the carbonated water that was part of the best ice cream sodas I've ever tasted, to this day."
FORT ANN — Even a Facebook post calling Democratic voters "retarded" didn't help Mayor Denis…
She mentioned Moore's market, where Ed Moore would cut Karen's father a 10- or 15-pound slice of roast beef, and the patisserie served fare that was "to die for."
Jillian Cutrone, assistant vice president and communications manager for Glens Falls National Bank, also provided more information about the bank's replica of Fort Anne.
The office opened in November 1973, she found, and was designed to have a modern aesthetic inside, but a historical Fort Anne replica outside. She said national banking industry publications have featured its one-of-a-kind design, and it has drawn a lot of attention from tourists.
Kingsbury seeks code enforcement help
The town of Kingsbury is seeking candidates for part- and full-time code enforcement officer positions, according to Supervisor Dana Hogan. Contact the town clerk for more information and application materials at 518-747-2188, ext. 3001.